Pollen describes the miniscule seeds produced by plants to propagate. It is a fine powder, usually yellow, that is carried on the wind or on insects or birds. Pollen can prove to be inconvenient, especially when painting, and it can cause allergies. Power washing pollen can be very effective in cleaning off homes, fences, and decks.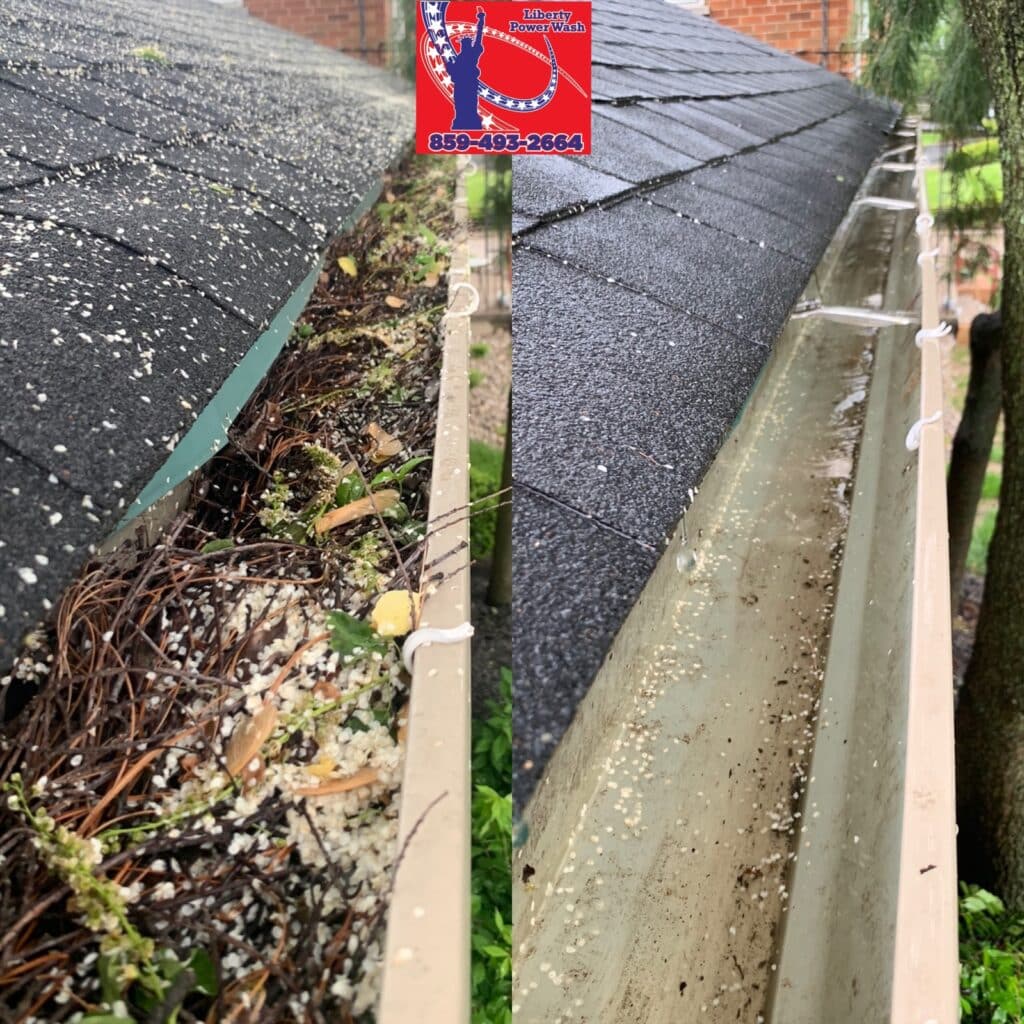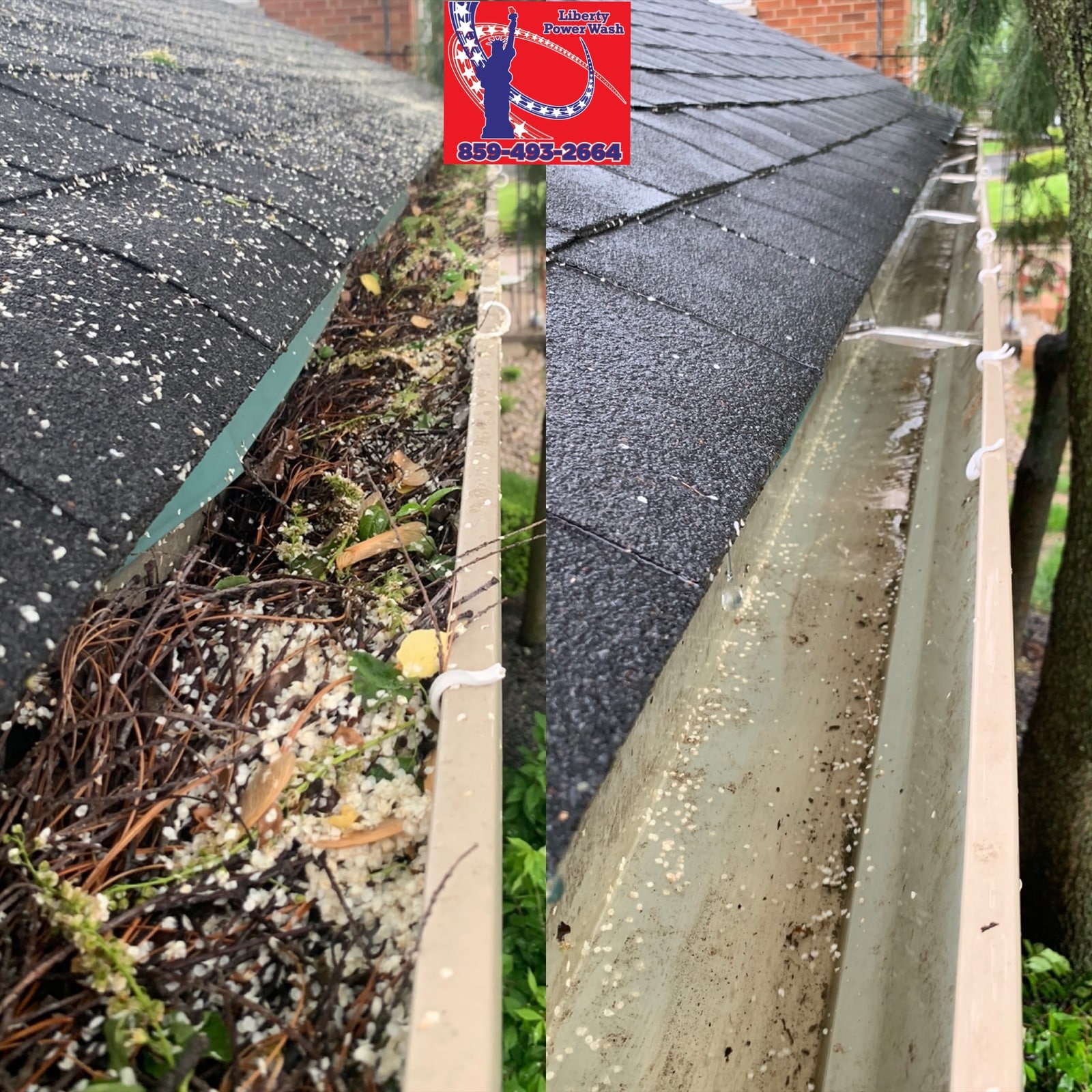 The Problems with Pollen
Pollen grains are designed to be barely perceptible and weightless. This makes them very easy to spread by a variety of methods. This very haphazard dissemination method of pollen that makes it so effective for plant reproduction can make it a nuisance or something worse for humans.
Pollen gets everywhere and tends to build up if not taken care of. It will stick almost anywhere, windows, gutters, sidings, cars, etc. The buildup of pollen is unsightly and can cause staining. Unattended pollen can become ground into horizontal surfaces especially. When the rain begins to fall, pollen can seep into porous surfaces like wood and concrete.
In addition to being unattractive and making painting or staining surfaces difficult, pollen can cause more serious health concerns. It is insidious for allergies, leading to sinus troubles like runny noses, itchy throats, irritated eyes, etc. and more problematic symptoms like choking and breathing problems.
Can You Wash Off Pollen?
Because it is so light, pollen can be difficult to wash away. When it mixes with water, the solution can become a sticky mess. Because of this, some methods of DIY pollen washing can make the situation worse. It is also easy to miss spots. Nevertheless, many people manage to wash pollen off of their homes or cars with regular garden hoses or a bucket of water. While this may seem like a quick solution, it comes with other problems that power washing pollen doesn't bring.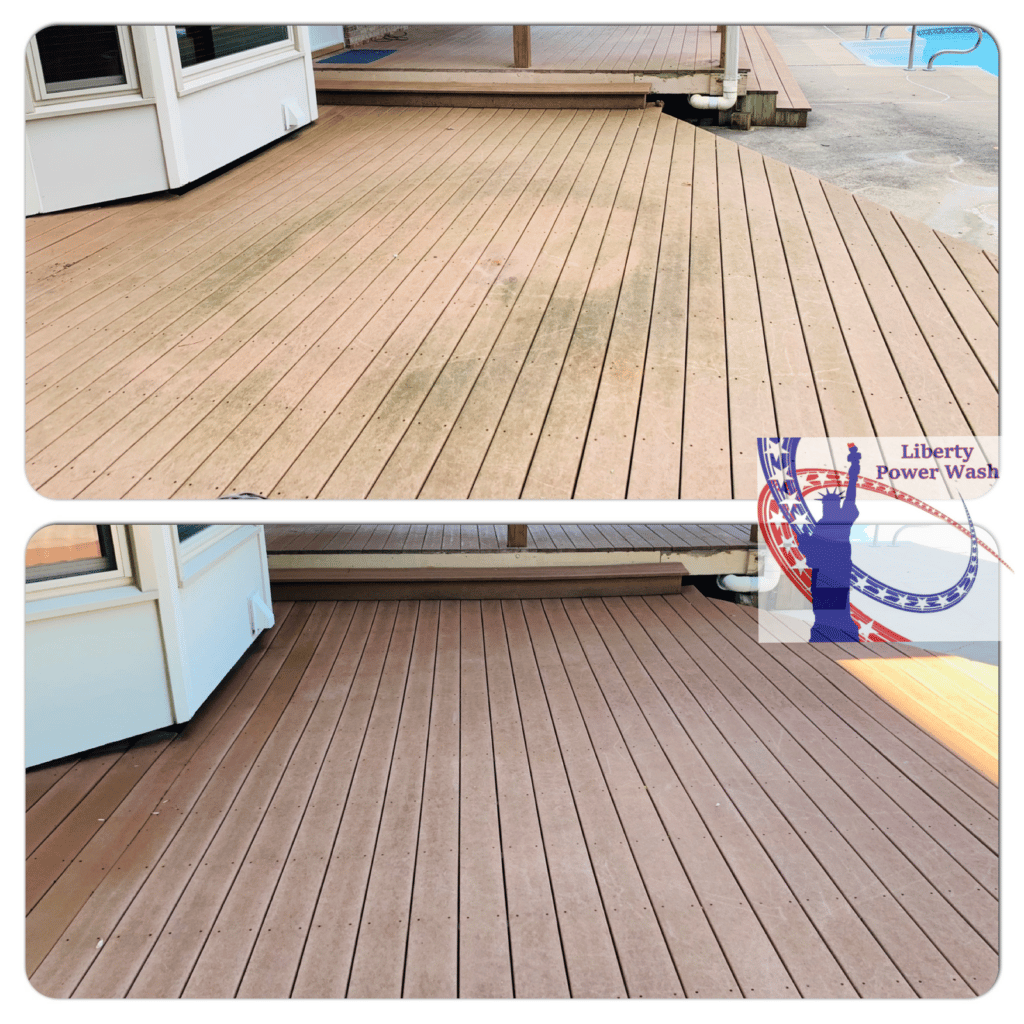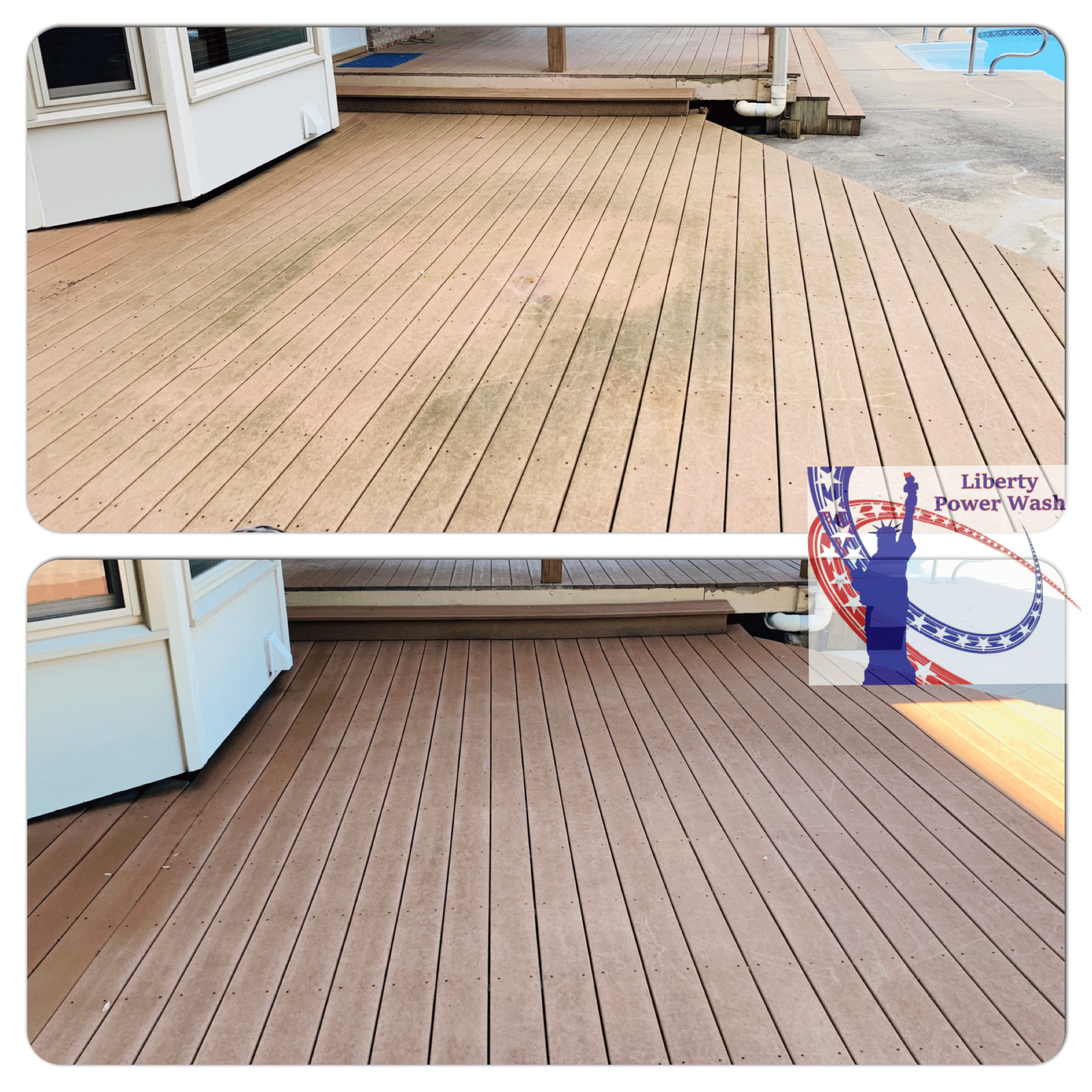 Power Washing Pollen
Power washing pollen can be incorporated into annual exterior cleaning. We recommend regularly power washing your house; twice a year is actually best, usually right before winter and right after. Regular power washing ultimately saves homeowners time and energy because the longer pollen and other debris cake onto surfaces, the harder it is to get them off. Power washing pollen is most effective once the height of pollen season has passed but before the residue has time to settle into grooves and cracks.
Cleaning pollen off of surfaces is even more essential to take care of before painting them, and power washing is the way to go. This must be done properly, otherwise you can damage your siding or roof shingles. Professional pressure washing will ensure that the pressure and temperature settings are correct to minimize the risk of damage.
The Benefits of Clearing Away Pollen
Power washing pollen off of your home will improve its curb appeal and its value. The process creates a clean slate, so any surface washed—exterior walls, fences, porches and decks, driveways, cars, and patios—will be primed for paint or stain. That being said, and even with all of pollen's flaws, it is more crucial to remove other interlopers like mold and mildew in a timely manner. A thorough power washing job will do the trick.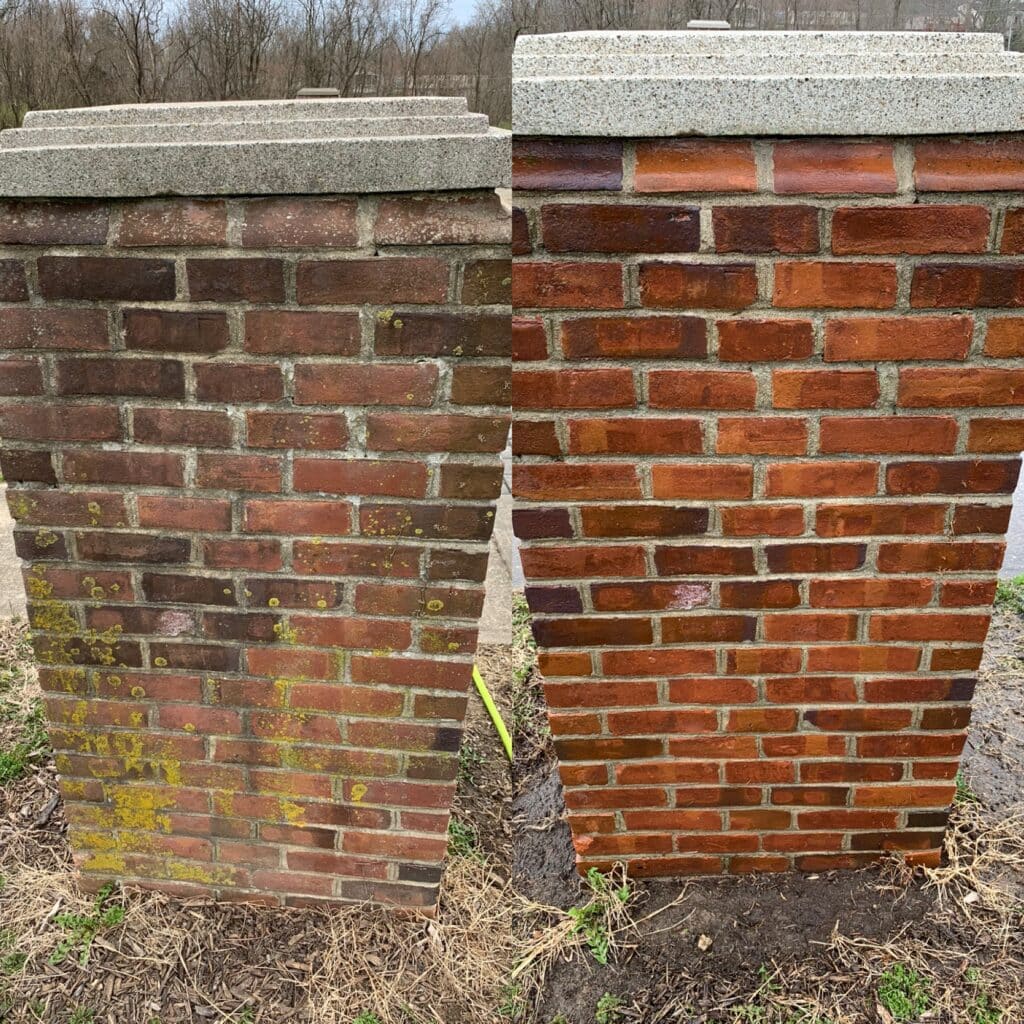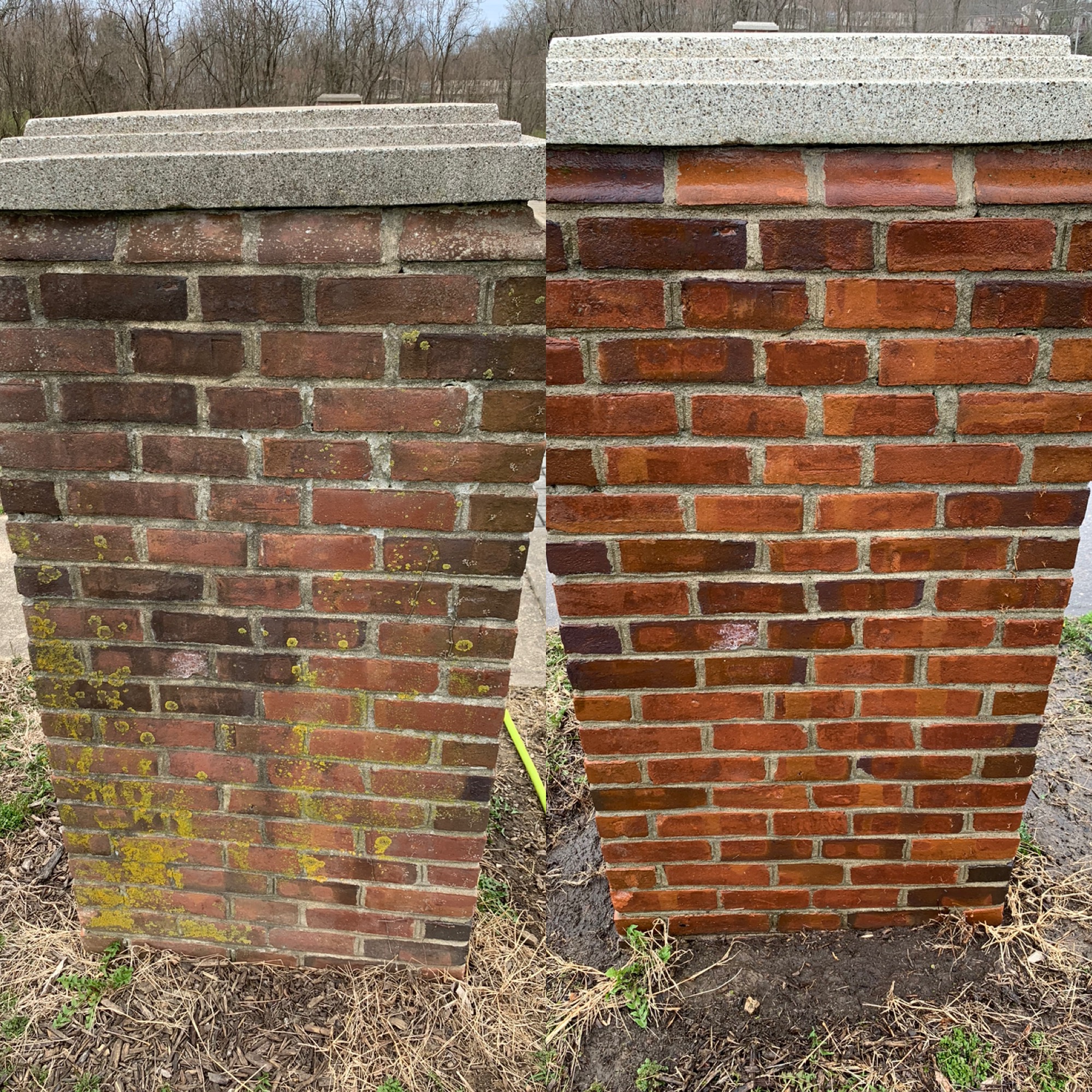 Does Pressure Washing Help with Allergies?
Pressure washing your home can combat allergies on two fronts. It removes traces of pollen, dust, dirt, and other allergens from the exterior surfaces. This removes these particles from circulation, reducing the risk of people with allergies inhaling them. Cleaning these things away also cuts back on the risk of mold and mildew growth.
Microbial growth is even worse for the respiratory system than pollen. These noxious interlopers can irritate asthma and lead to more serious health conditions. They also grow rapidly, another reason why regular pressure washing is such a powerful defense against them.
Power Washing Pollen with Liberty Power Wash
Professional power washing services provide you with a fresh outlook on your property, removing pollen and anything worse. Our skilled technicians know exactly how to apply pressure and chemical solvents to remove debris without damaging your home. We can manage the job at minimal inconvenience to you.
If you are looking for services for power washing pollen in Northern Kentucky or the Cincinnati area, Liberty Power Wash is here for you. Let us handle your spring cleaning so you can enjoy the warmer weather and sunshine.