Residential and Commercial Pressure Washer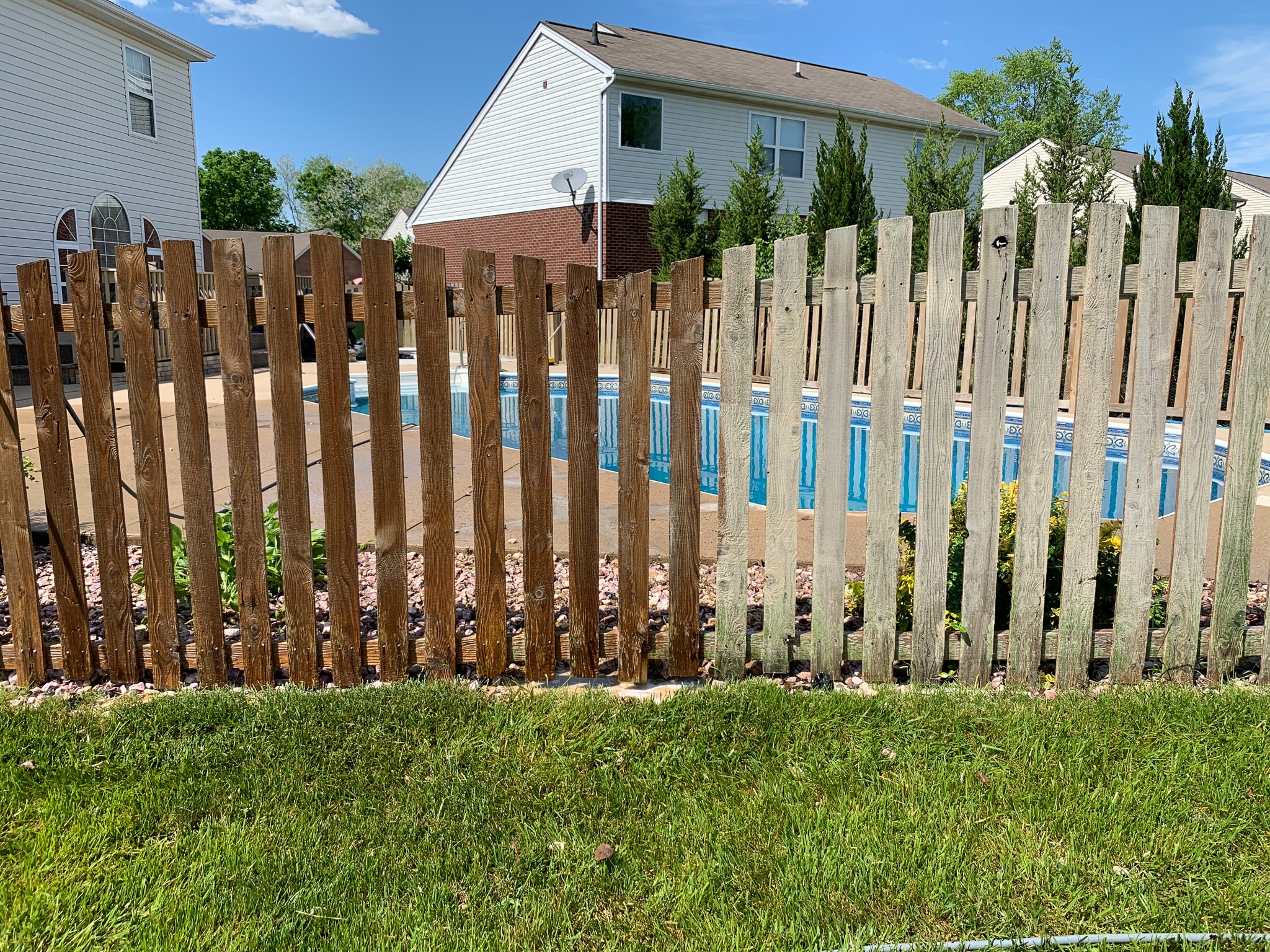 Premier Pressure Washing.
Take care of the toughest stains with superior power washing services from Liberty Power Wash. Our company has the proper experience and tools to handle any sized project for home and business owners alike. We use the latest tools, but our entire team is properly trained and educated regularly. We do this to ensure your safety, your property, and our staff. Since we offer pressure washing service, this gives us the ability to utilize hot and cold water to form the right cleaning solution for every job. Liberty Power Wash is dedicated to providing perfect results to our customers. We deliver a spotless property, but we also go one step further – through superior services, we ensure our solutions last. Our team is proud to serve residential and commercial properties across NKY. We don't count any job complete until we've left your space looking spotless, revitalized, and ready to wow. So if you're looking for an experienced pressure washing company in northern Kentucky, give us a call or contact us today for a free estimate.
Learn More
Customer Reviews
Excellent customer service! Quick response time, easy to work with and accommodating to our schedule. We love our holiday lights already.

I loved the efficient and professional service we received from Liberty Power Wash. Thank you so much for your awesome service.

From my first call to them, receiving the job quote, scheduling, and completing the cleaning of my deck, the service provided was of the highest quality.

Great work done! Very helpful answering questions. Thank you for all the hard work.

Very satisfied with the customer service on the front end to the work that was completed. Definitely will call Liberty Power Wash the next time I need a...

Did a great job on concrete. Has not been cleaned in 15 years. Looks terrific! Arrived on time and was very professional. Thank you!

Doing business with Liberty Power Wash was a pleasure ... from appraisal, scheduling, job completion.

DJ was awesome, great job. My place is back to brand new. Definitely recommend.

Did a great job on house wash. Showed up on time and was very professional.

We asked Liberty Power Wash to do something outside of their standard package and they went above and beyond to take care of us.

DJ and his staff did an excellent job cleaning our home, power washing our driveway and cleaning a stone wall along the driveway.

Insanley fast response for my quote and next day service for the house wash. Fantastic service all around.

We were very pleased with the house after DJ finished. Highly recommend!

Liberty Power wash made a huge difference in the curb appeal of my client's home. Now we are ready to list with confidence!

They did an amazing job. We were skeptical that they'd be able to get the down spouts clean since they were completely black.

Highly recommend! Will you them every year!!!

Quality work with great communication and service. I will definitely use them again and highly recommend.

Couldn't ask for no better service On time Good communication Done it just like they was doing their own home At my opinion they are the best

My husband and I were more than delighted with Liberty Power Wash and its services. We are grateful and give them our highest rating!

DJ knows how to clean surfaces and substrates well. If it's valuable and I need it cleaned right, I call Liberty Power Washing!.

DJ provided excellent service from beginning to end. DJ was on time and did a great job pressure washing our home. Our house looks great now!

They were able to provide a full detailed estimate with options quickly and efficiently. They arrive on time and completed job on time.

It looks amazing. Customer service was fantastic as well. They were very friendly, quick scheduling and quotes.

DJ did a beautiful job he even worked in the rain. I would highly recommend Liberty Power Wash

DJ was timely and friendly and the work was excellent! I will use this business again in the future.

Excellent job cleaning and sealing our pavers. Very professional and communication is great. Would highly recommend.

Highly recommend Liberty Power Wash. Had my roof done and it looks amazing. The work was done on time and DJ provide great customer service.

DJ was very professional. I received an immediate response when I called. My house looks amazing!! The windows have never been cleaner!

Liberty Power Wash was able to complete our job in a timely manner, are friendly, and did a perfect job getting rid of leaves, bug debris and every speck of green algae from our exterior white walls.

DJ was very nice to work with, got us in quickly, and the end results was great!

Was very helpful about how to prevent some things in the future from growing on the house. Amazing service and professional staff.

The gentleman did a fantastic job and we couldn't be happier. He covered from roof to ground. I would highly recommend them.

Liberty did a great job! I received several appointment confirmations leading up to the cleaning. I will do business with Liberty again!

Extremely efficient and concerned about satisfying me in every way they could. I would highly recommend this service.

These guys are top notch. From the time I called, till the time the job was finished. I highly recommend this company.

Wow! Talk about customer service. Very professional, and super friendly and offer a lot of great services. #tagtasticchristmaslights

Liberty Power Wash did a fantastic job cleaning the outside of our house.

DJ was great to work with! Professional, informative, prompt service!

They did a great job cleaning our house. We didn't realize how dirty our house was until after they were done.

Came out this afternoon and did a great job for us. Arrived early and went above and beyond our expectations.

Everything about the process was great from getting pricing, setting the appointment and the finished job!

We were very pleased with their professionalism and the quality of their work. The communication with this company is exceptional.

Great communication ahead of visit. Cleaning made a really nice difference! Thank you!

Couldn't be more pleased with all aspects of DJ's work. Results are excellent ("is this the same house?"). Service completed soon after.

What a great experience! Our roof looks like new and the outside of our windows are clean and streak free.

Pleased with the outcome and his professionalism. Would and will hire again.

DJ, the owner, was a pleasure to meet. He was on time, good mannered and explained the scope of work thoroughly.

Liberty did an outstanding job cleaning my house. The job was done on time and the price was very reasonable for the results achieved.

DJ was very easy to work with. I only was interested in a house wash, but the process was very easy and communication was good.

They did a great job of power washing our sidewalk, driveway and around the pool.

Very professional and great to work with pointed out problems to addressed at some time and very thorough with his process on cleaning the house would definitely use them again and recommend them to friends and family

They did such a fabulous job on our house that we had them come out to clean, re-sand, and seal our paved patio. Night and day difference!

Very nice,great job,on time. Will use again

Liberty Power Wash cleaned our siding, deck and patio today. I can not express how happy we are with the end result, it is better than what we expected. We...

DJ did a great job! The house went from UGH! to clean, bright and beautiful! I can highly recommend this business.

DJ did a great job on our house! We couldn't have been more pleased!

DJ was extremely meticulous with his work...everything was left in excellent shape/condition.

Great job all around. Very prompt with receiving our quote, the process was quick and easy. Will use again when needed.

Very easy process. House looks great. Highly recommend.

They did a great job cleaning our gutters and windows. Very friendly and helpful. Would use them again.

Along with my siding, gutters, and house trim Liberty Power Wash also cleaned my privacy fence, rose arbor, trellis, and concrete porch. I was very impressed...

A very good experience. Fair price, professional and excellent job!

Liberty Power Wash did a great job at power washing and cleaning our siding of our house. They did a great job and would highly recommend!

Great business. Great job. Will use again.

Great service, great communication...all around positive experience.

Liberty Power Wash did a fantastic job on my home, on time and very professional. Would highly recommend them to everyone. Had a few spots on my trim that...

Liberty went above and beyond! My patio needed some TLC. While I was being pulled in a million directions, DJ and his team stepped up to help me out with the...

Did a great job on a house that hadn't been cleaned in 20 years. Looks like new.

I was amazed at the difference. My shingles were completely stained My siding was turning green.

DJ did a FANTASTIC job! I am very pleased with the results. It was absolutely, without a doubt worth the money! Can't thank you enough!

Liberty Power Wash did an excellent job getting my siding clean from the green algae that grows from lack of sunlight.

Excellent service and very knowledgeable. I highly recommend!!

Had 2 farm houses cleaned. Both of the sidings on these houses are from the '80s, so they needed a freshening. Excellent and efficient job by liberty power...

I also had my sidewalk and driveway power washed. The north side of my house was covered with mold, after the power wash it all looked like new!! I am very...

Well done, professional, timely service. Siding and trim of house looks amazing and very clean. Highly recommend this company. DJ was very professional and...

I thought my house siding and trim would need to be painted or replaced but with one treatment from Liberty Power Wash it now looks brand new.Liberty did a fantastic job with excellent customer service.I recommend to anyone looking to paint or replace siding or trim to consult Liberty Power Wash first I believe you will be pleased with the resultsGreat Company

Everything looks great and the house sparkles like new. Would definitely use again.

Excellent job, house looks great!

My house looks great! Liberty did an awesome job at power washing it. And it looks like a totally different house. I am very satisfied.

It was fast and professional. He pressure washed my house and didn't miss anything. He's a nice honest man and I will call him again.

did an excellent job powerwashing my pool deck and house. I would recommend the services of Liberty Power Wash!

D.J. did a great job cleaning our house. He is very pleasant and conscientious.

Great work on house. Will recommend.

DJ is wonderful to deal with as he is professional, knowledgeable and prompt. In short, he is someone I can trust.

They did a great job house looks beautiful and clean. They're very timely able to fit me in and the price was well worth it.

the results were even better . Thanks for a great job.

Was more than impressed with how great a job was done at my house. The driveway and the side of the house as well as the front have never looked better....

Very professional, really like the way he handles his business.

Very nice guy does good work and was on time for sure will use them again

They did an excellent job. No issues with property or water.

I was amazed at how new the gutters looked when he was finished.

I can not ask for better. They communicated quickly getting us a bid and scheduling a time to have the work completed.

It was cost effective professional and we are completely satisfied with the results.

DJ did a wonderful job cleaning our house. We had our siding, deck and driveway cleaned. Very professional and a quality job!

Liberty Power Wash did a fabulous job power washing our house, deck and driveway.

DJ was very knowledgeable of his profession. I pointed out one MINOR issue and he very quickly attended to it in a professional manner.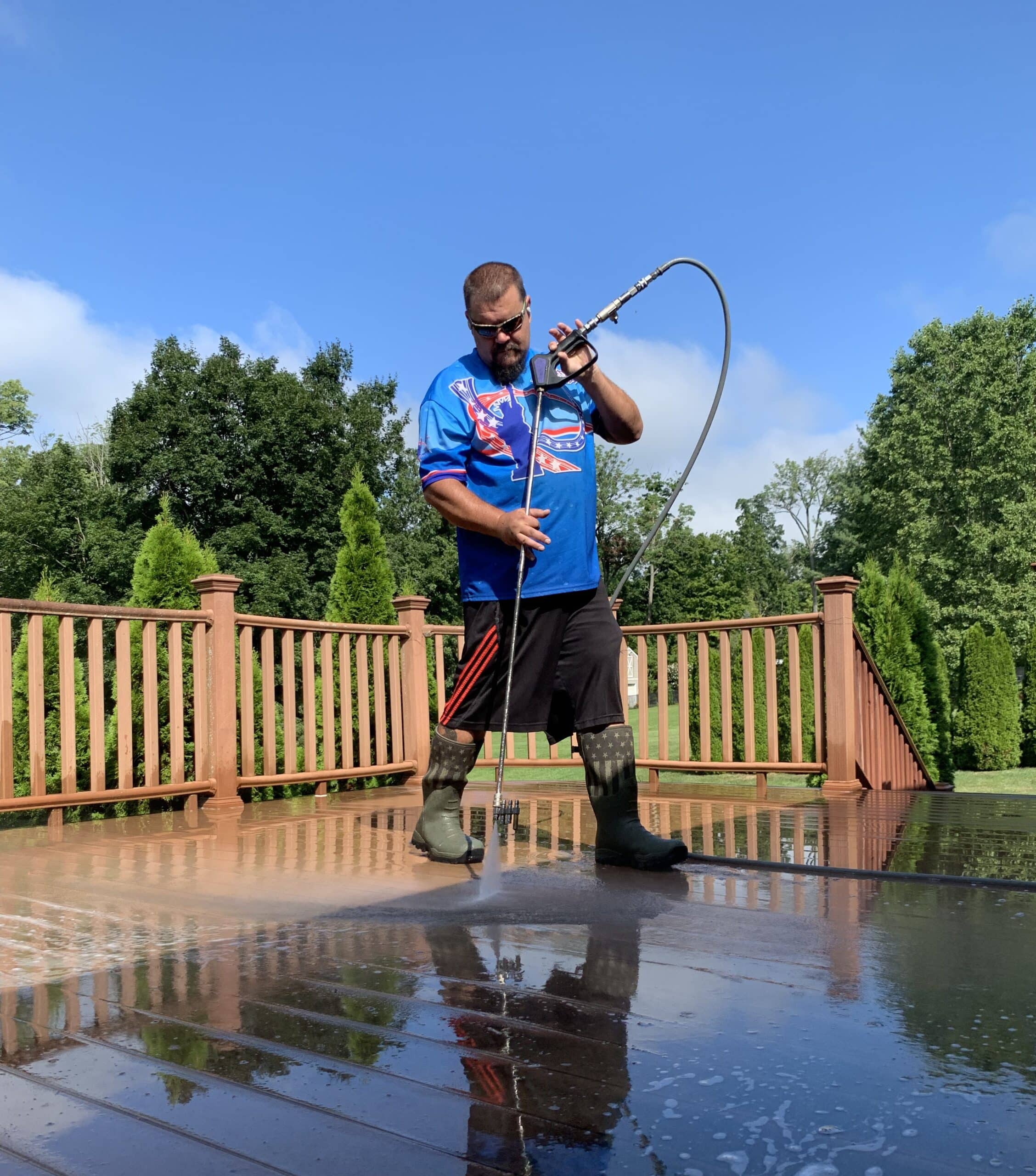 Premier Pressure Washing.
Liberty Power Wash is a local, family-owned, and operated professional power washing company serving residents in the Northern Kentucky region. We specialize in exterior cleaning, deep cleaning, and pressure washing. We focus on providing professional results to our customers and use 100% environmentally-friendly, non-toxic cleaning products to guarantee your property will be clean and fresh. Our experts offer service for both residential and commercial power washing needs. Build your quote, or contact us today to schedule a visit! We service the following areas in Northern Kentucky, including, but not limited to; Walton, Kentucky, Richwood, Kentucky, Florence, Kentucky, Independence, Kentucky, Nicholson, Kentucky, and Covington, Kentucky.
Learn More
Walton
Richwood
Florence
Independence
Nicholson
Covington
Greater Cincinnati area