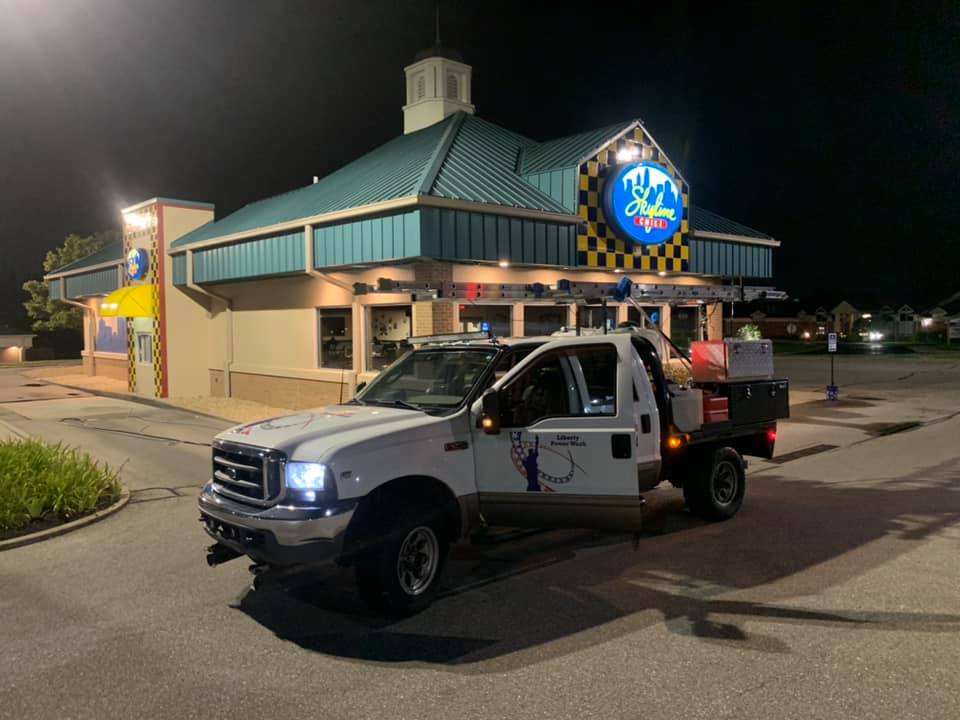 Commercial Pressure Washing
It is important to keep your business looking fresh and clean to convey the right impression to prospective customers. Commercial pressure washing is the key to keeping up appearances that impress as well as to protecting your investment. That being said, we know that, as a business owner, you are busy! Amidst all the pressures of owning a business, let us remove the hassle of regular cleaning. Our commercial pressure washing services at Liberty Power Wash are designed to freshen up your business and provide you with a sense of security.
Commercial pressure washing removes unsightly stains and buildup that accrue on the surfaces of your business with frustrating regularity. Especially on exterior surfaces, grime, dirt, and debris tend to cake on in the face of harsh weather elements. Commercial pavement and parking lots are particularly prone to abuse from pollutants like oil, grease, salt, and gum. Our commercial pressure washing projects include roofing, sidewalks, walls, fencing, driveways, and more. Power washing, soft washing, and pressure washing treatments are available. Our experienced professionals will assess the area you want cleaned to know the best method to use.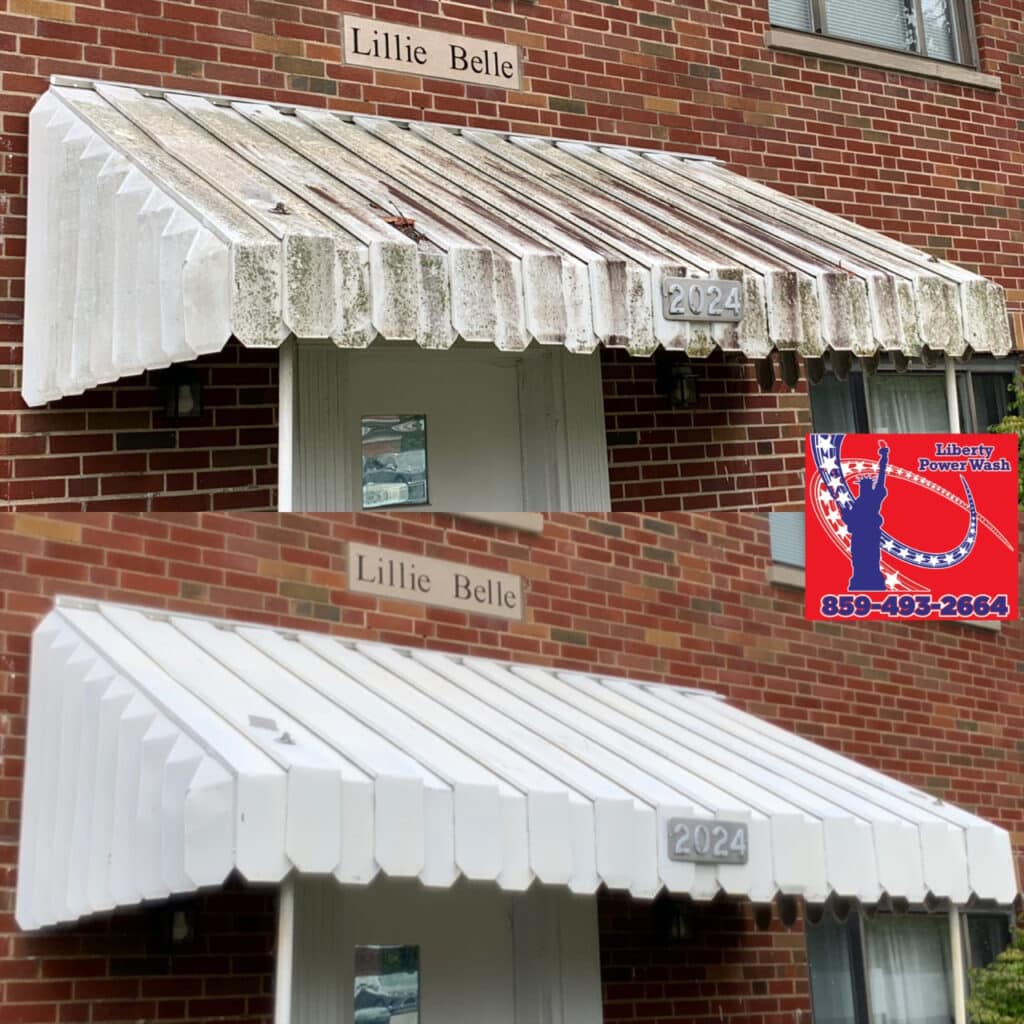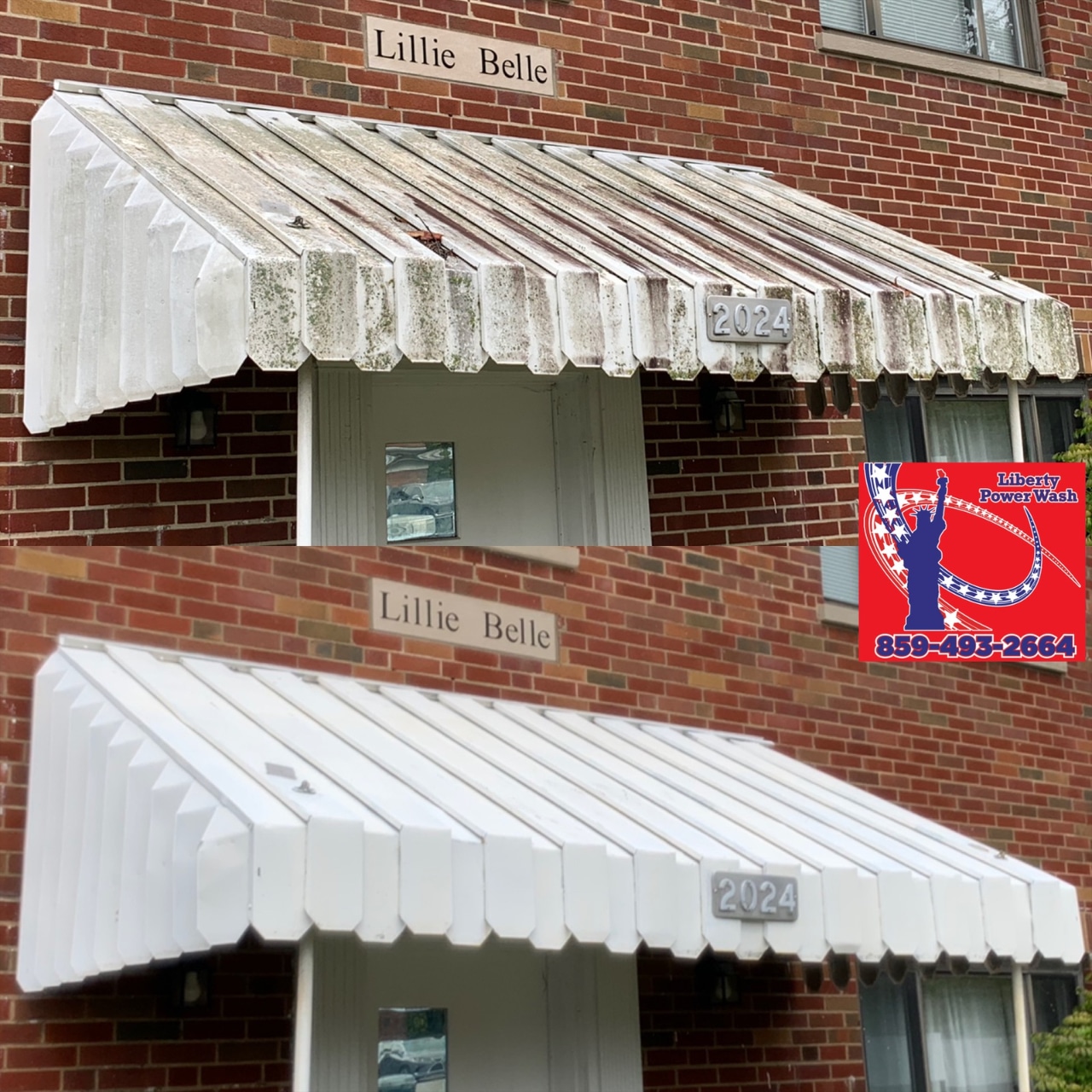 Commercial Pressure Washing: a Vital Step in Your Business Plan
First impressions are crucial and cannot be taken back, and for that reason, the appearance of your business could be the difference between gaining business or losing it. People are more likely to do business with an establishment that presents a good face; it makes them feel safer. For that reason, periodic and thorough cleaning is just as important as keeping the books correct. Having an immaculate place to work also helps to improve staff morale. It communicates to employees and patrons alike that management cares about their business.
Not only does a clean building make people feel safe, it actually does keep them more safe than not. Regular cleaning of your building helps maintain the integrity of the structure. This has the added benefit of saving you time and money by avoiding the need for repairs. Fueling stations, dumpster areas, and greasy exhaust vents especially need to be cleaned frequently to limit the risk of fire. Commercial pressure washing can also help keep other cleaning costs down because no matter how thoroughly the interior of your business gets cleaned, if the exterior is not kept as clean as possible, particulates like dirt and dust will make their way into your building. Our commercial pressure washing services can remove the build-up of dirt and grime, atmospheric pollution, pollen, rust or other mineral stains, and even lime residue.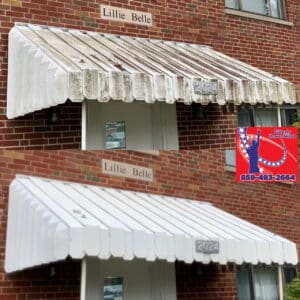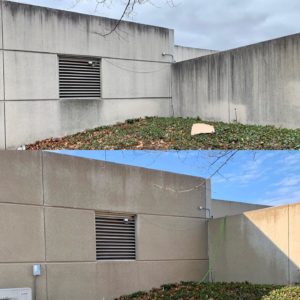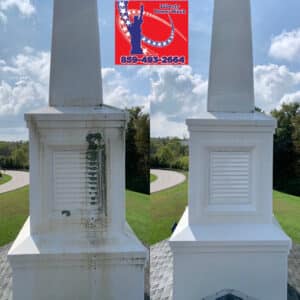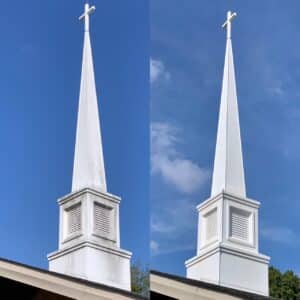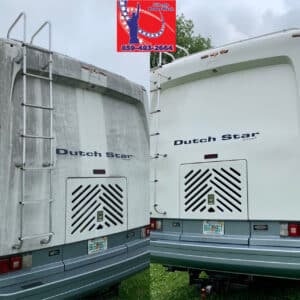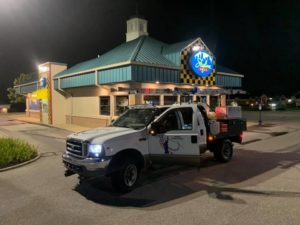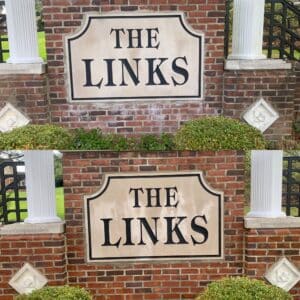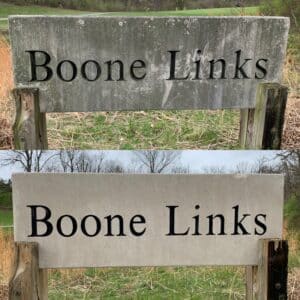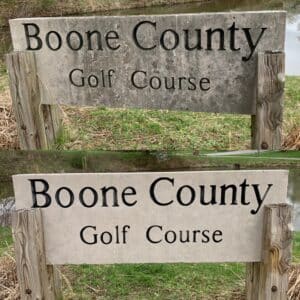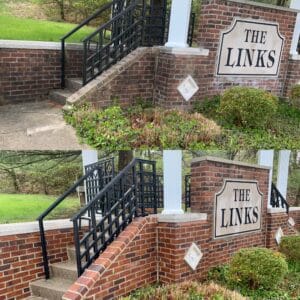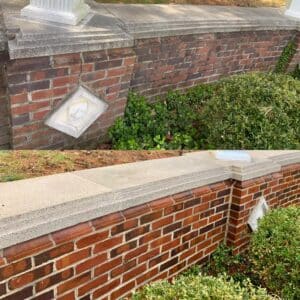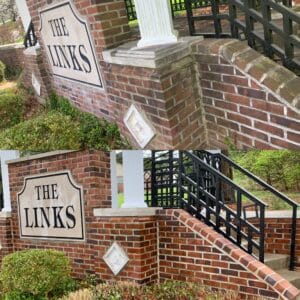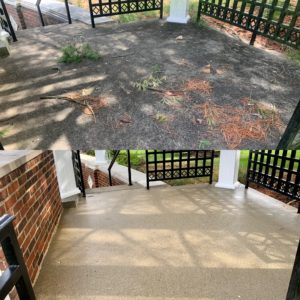 More Than Just a Residential Cleaning Service
While much of our business at Liberty Power Wash comes from residential properties, we like to think about the big picture. We are committed to elevating our northern Kentucky communities in whatever way we can, and that certainly includes supporting the business owners in our area. With this in mind, we generally try to complete commercial pressure washing projects outside of normal business hours so as not to disrupt employees and customers. We will work with you to be accommodating about scheduling.
You take your business seriously, and we do too. When you hire Liberty Power Wash for your commercial pressure washing, you secure professional-grade cleaners who are committed to excellence. We make sure we adhere to OSHA regulations and the EPA's requirements for recovering and disposing of wastewater. We take care of the showrunners of your business—the exterior walls, awnings, parking lots, and patios—as well as the less-exotic spaces like dumpster pads, loading docks, and warehouse floors. Contact us today in Walton, Kentucky for commercial pressure washing services to revitalize the appearance of your place of business.