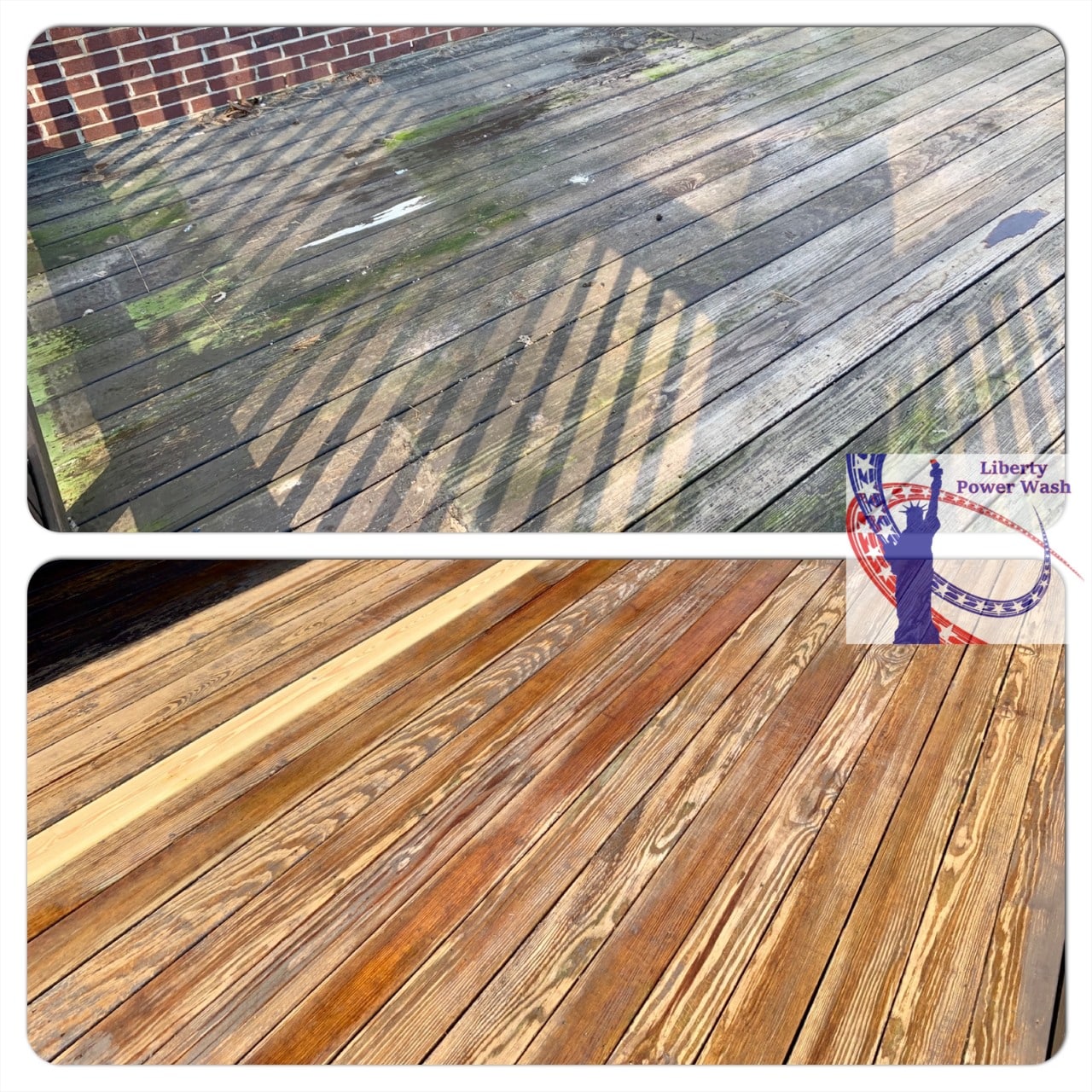 Deck Cleaning
Whether closed or not, your deck is an extension of your home. It provides an ideal place to sit and relax or to host parties out in the summer air. A deck also contributes to the curb appeal of any property and adds to the classic southern charm of Kentucky homes specifically. No wonder consistent deck cleaning is so important!
Over time, dirt, grime, and pollutants from the atmosphere can build up on decks just like any other exterior structure, and the more gunk that builds up, the faster it accumulates. Soft washing a deck can take care of such accumulation. In addition to improving the appearance of a deck, proper deck cleaning and maintenance can also deter rot and decay. Bugs and bacteria love to eat away at wooden decks especially, and this can cause your deck to deteriorate at an accelerated pace. Regular deck cleaning can make sure your deck stays structurally safe and sound.
Professional Deck Cleaning Services in Kentucky
Transform your backyard into a party destination with a clean deck that looks just like it was recently installed. As part of our residential services, Liberty Power Wash provides deck cleaning services throughout northern Kentucky. We have the tools and experience to clean decks made from all types of materials, including wood. No matter what kind of deck you have, our crew washes every square inch of it without causing any harm to your deck or surrounding landscaping. When your deck starts looking discolored or dirty, give us a call to schedule a visit from us. We'll come to provide you with a free estimate.
Regular deck cleaning is an imperative part of lengthening the lifespan of your deck. It will also remove nasty stains which are especially common if you use your deck for entertaining or family meals. Our goal with our professional deck cleaning service is to help your deck remain squeaky-clean and safe for years after its installation. With our extensive experience and proven techniques, you can count on us to help you maintain a deck that impresses all of your guests and family.
Utilizing our professional deck cleaning service is sure to save you time and money. Our bank of experience means that we always use the detergents and pressure that is right for your deck specifically, be it wood, uPVC, composite, or another material. We already have the tools we need and have access to specialized soft washing equipment for a detailed clean that won't hurt your deck.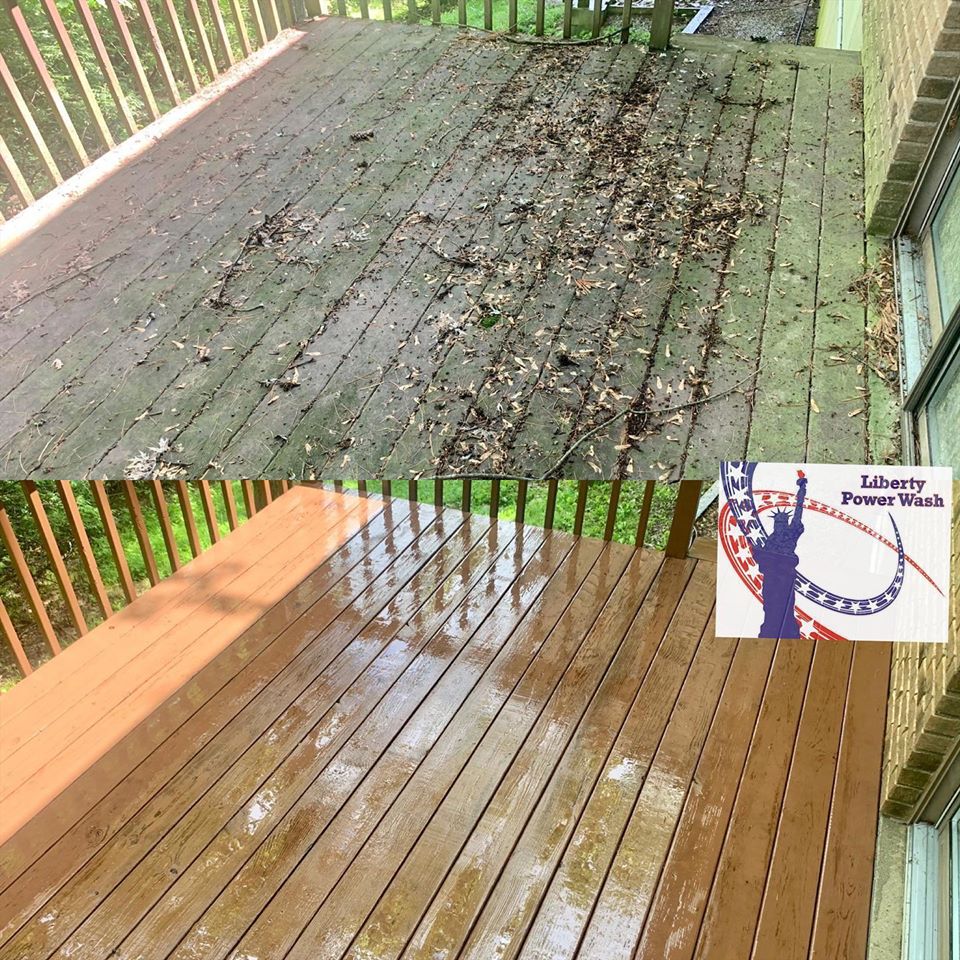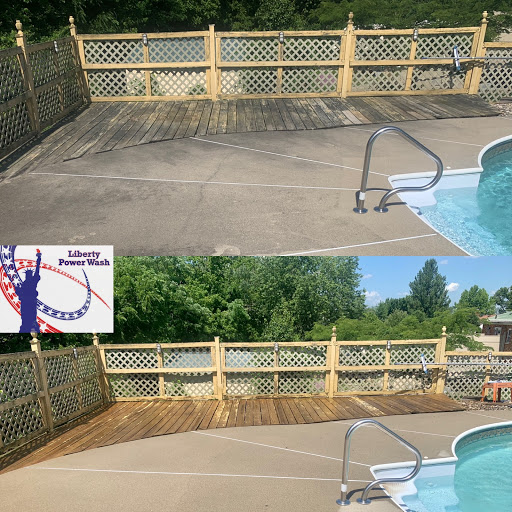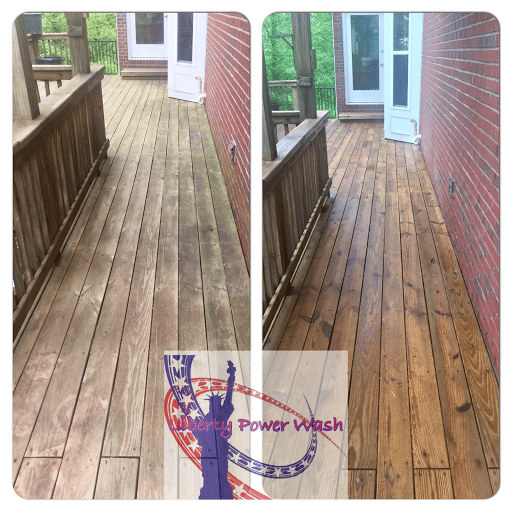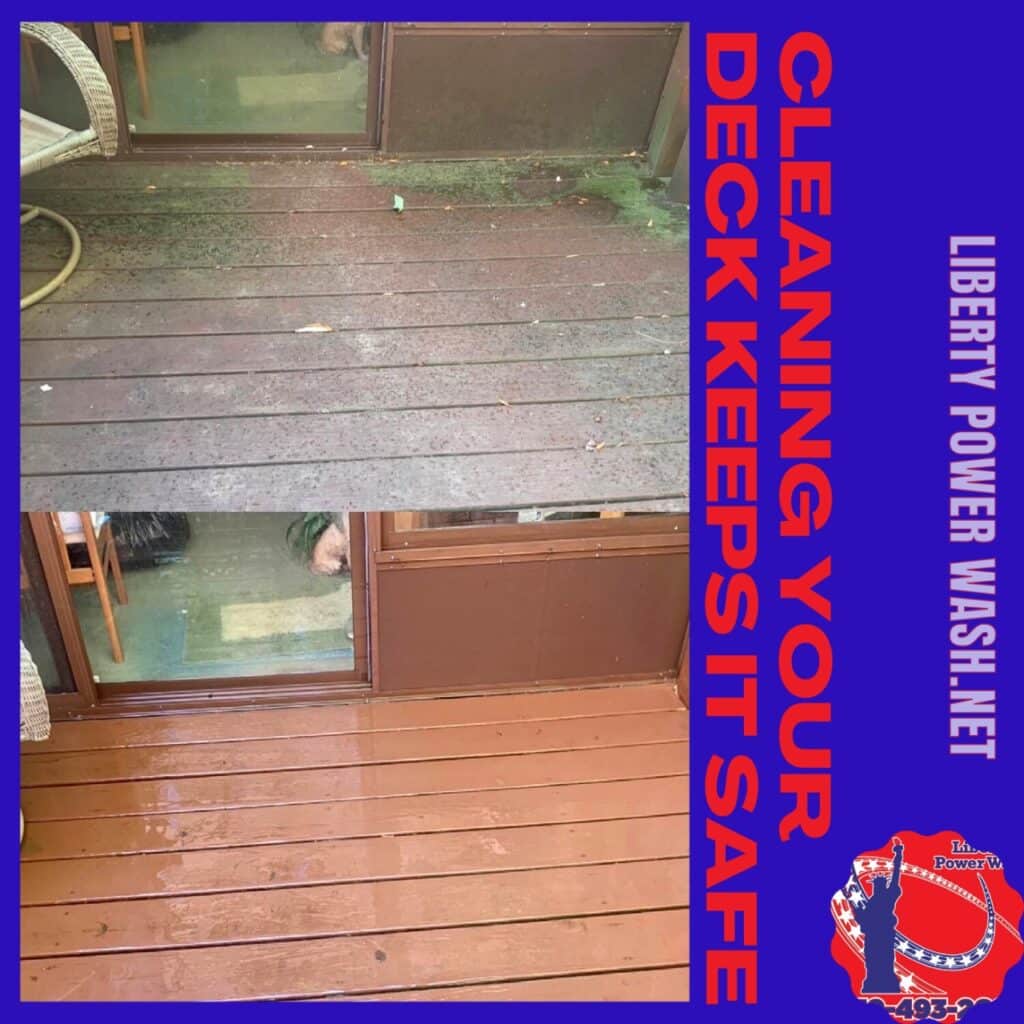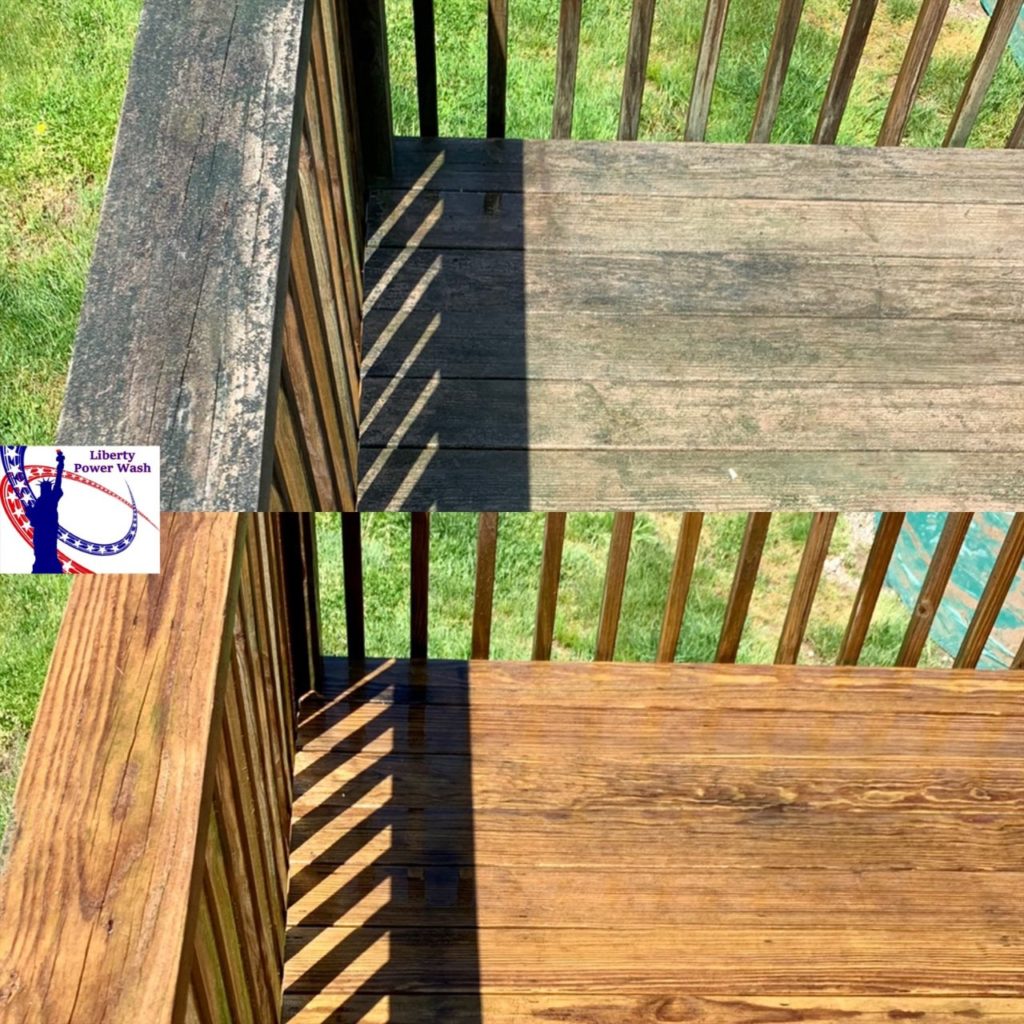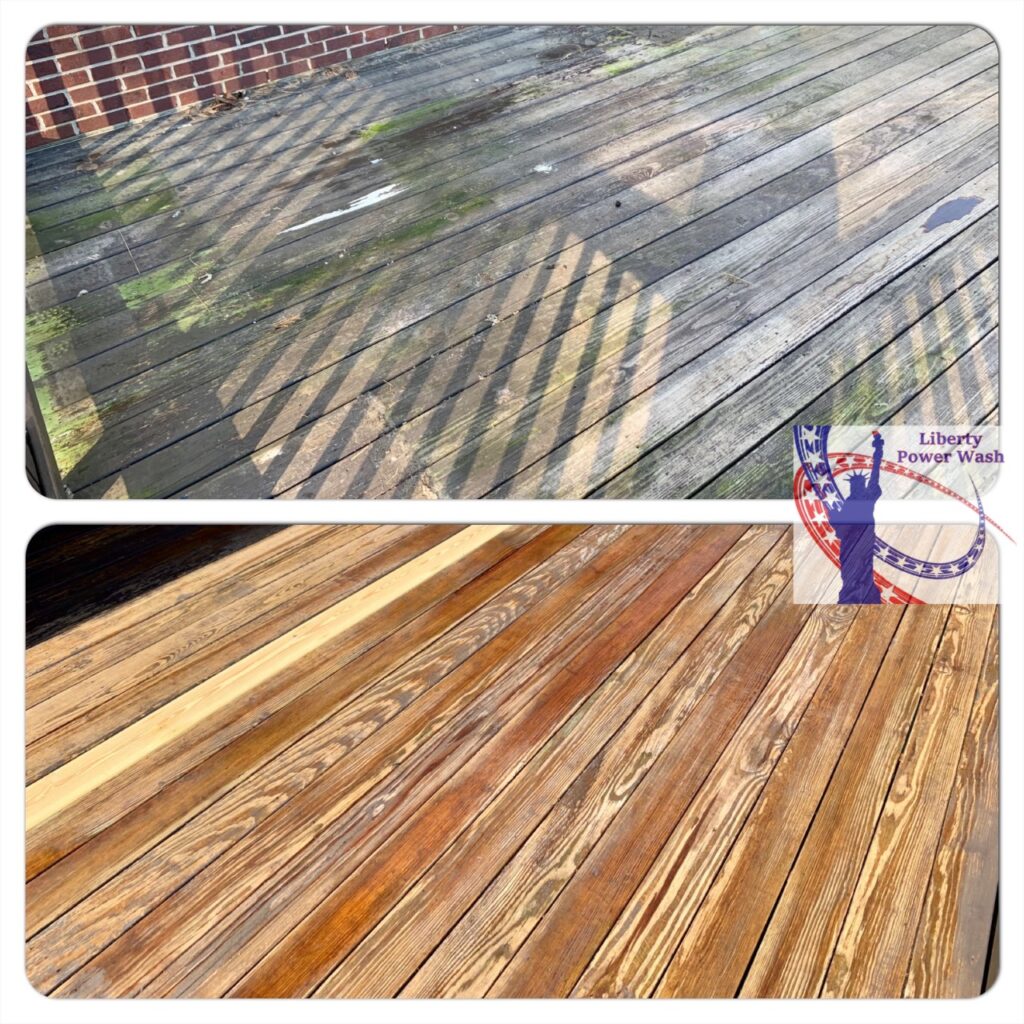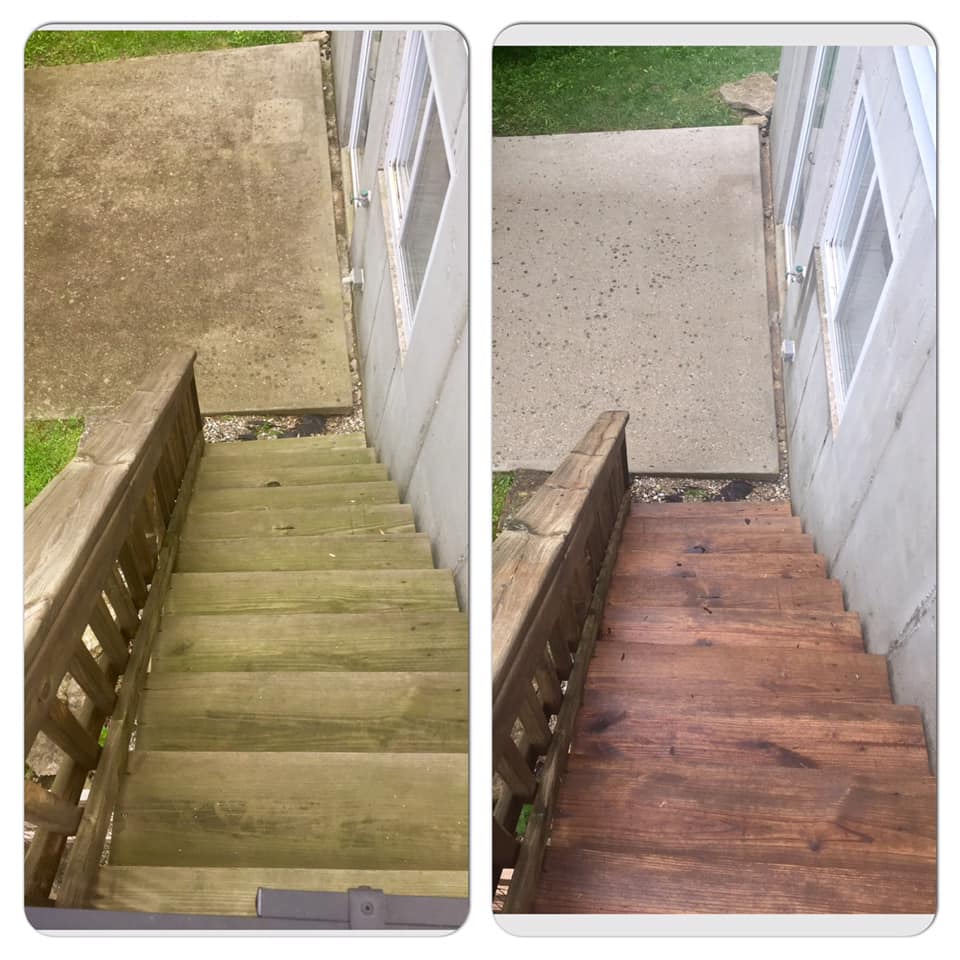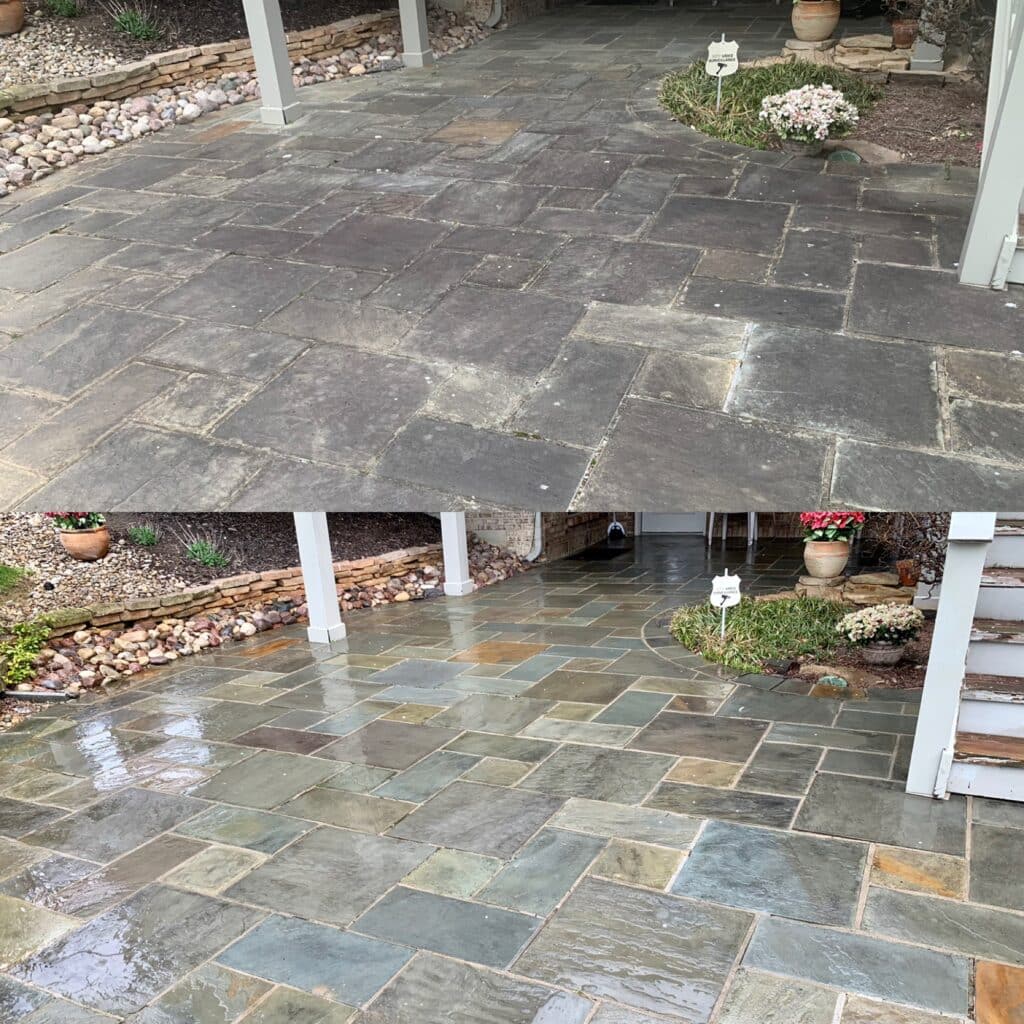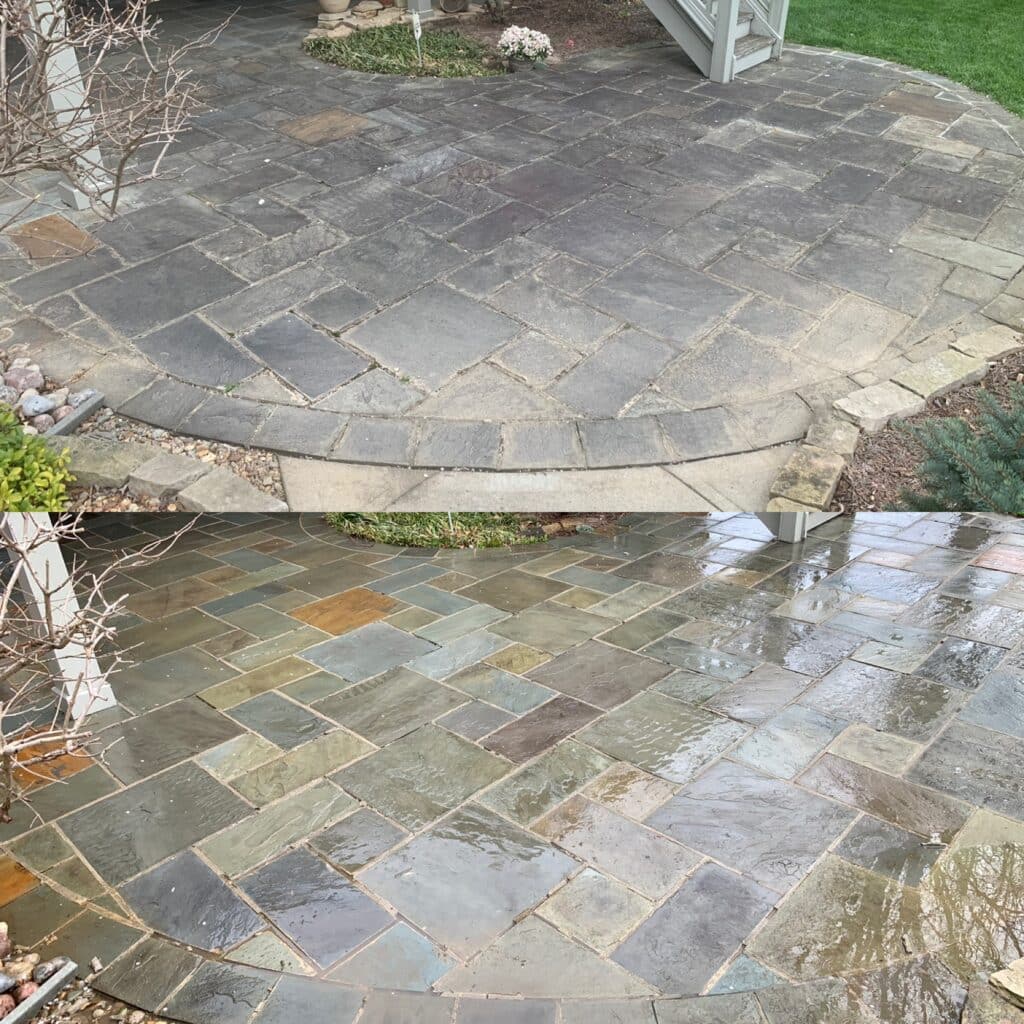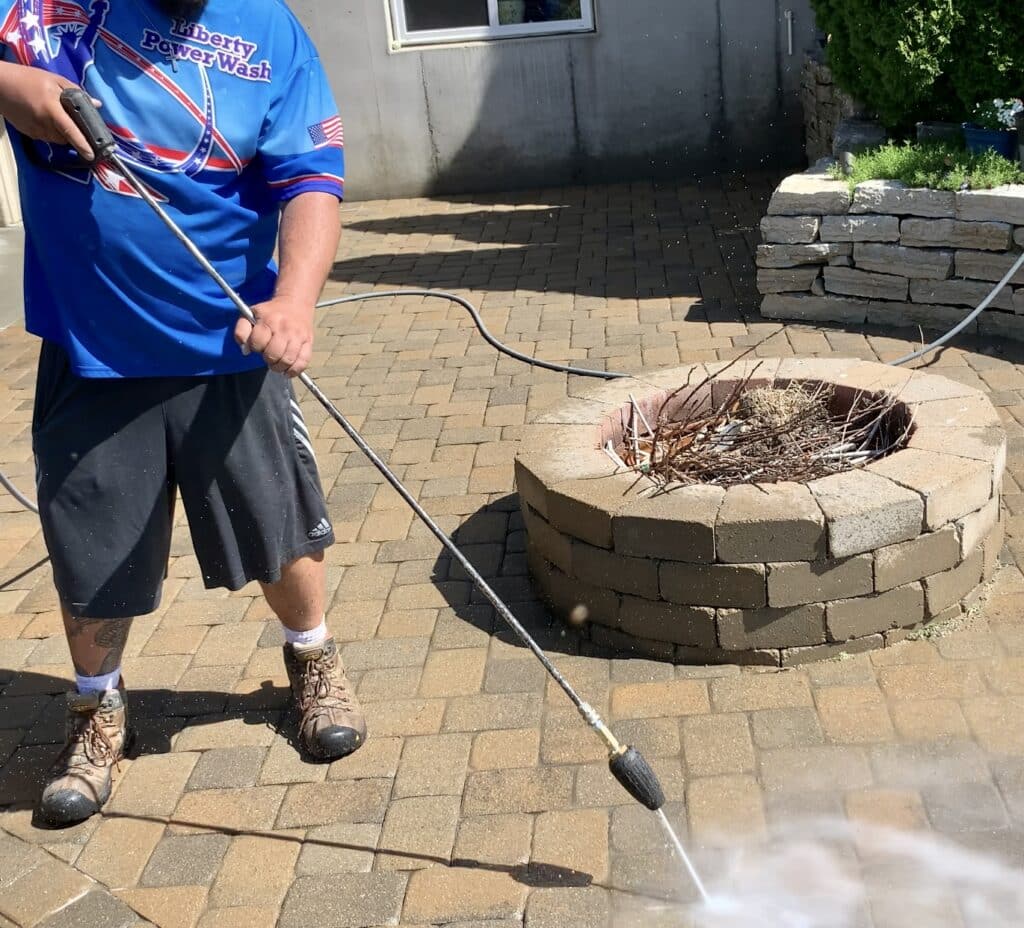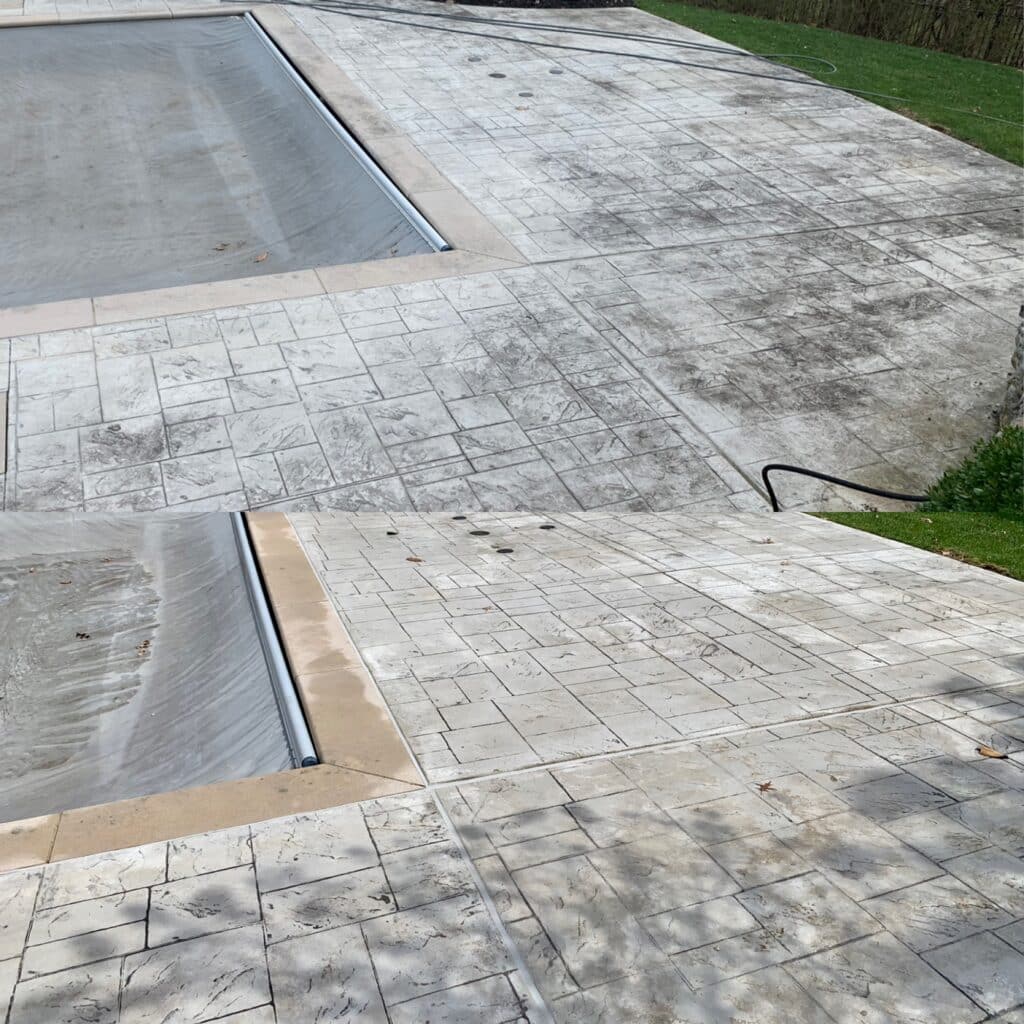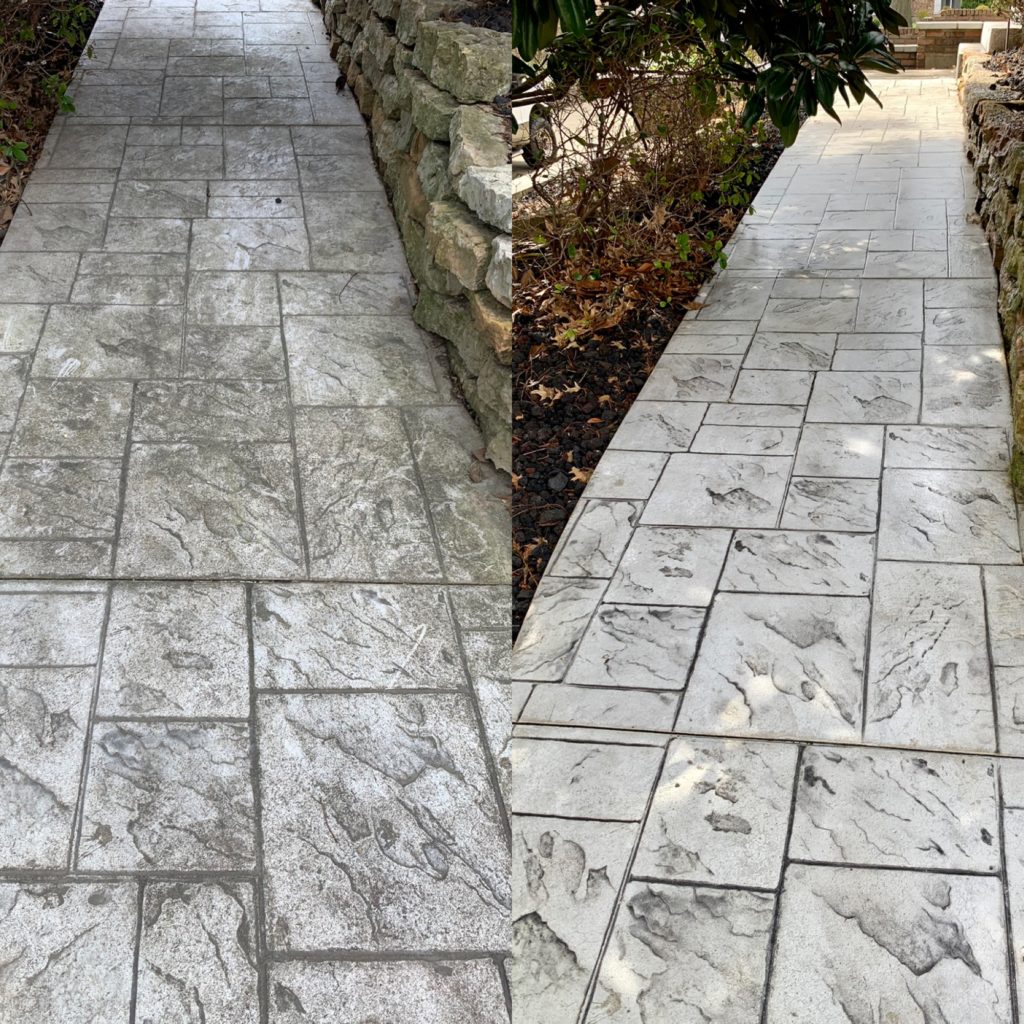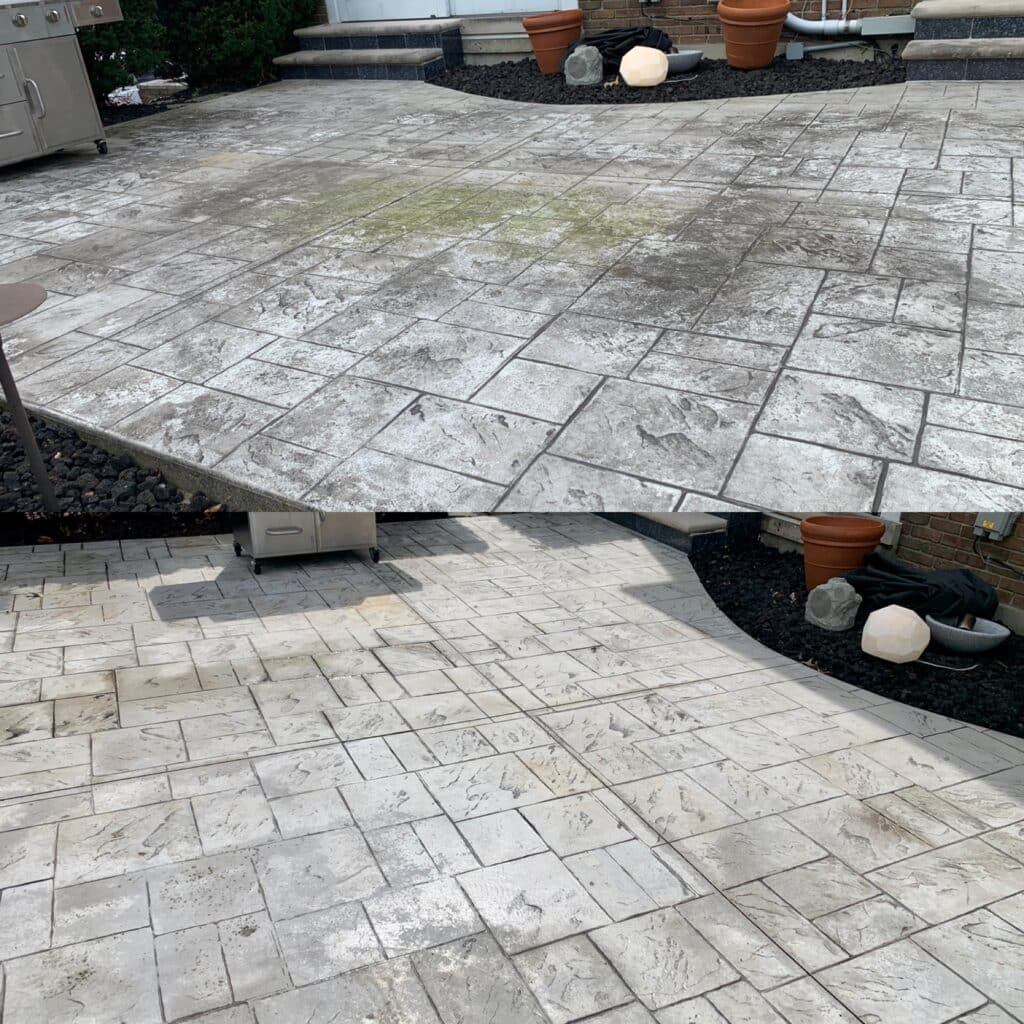 Pool Deck Cleaning: Safety First
Pools are fun places for swimmers of all ages. Unfortunately, where there is water, there is a greater risk of slipping and falling. If your pool deck contains buildup like mildew, grime, mold, or dirt, your barefoot guests are susceptible to falls. Protect the fun-filled atmosphere of your swimming area when you hire Liberty Power Wash for pool deck cleaning services. We are happy to help you create a safe and healthy environment around your pool. By turning to us, you will keep your area looking beautiful.
For a pool that you'll be proud to show off to your family and guests, it is important to stay on top of your pool deck cleaning and maintenance. With our power washing deck cleaning service, you will turn back the clock on your outdoor areas. Don't let a dirty deck keep you from enjoying your fun in the sun. Our pool deck cleaning services in Kentucky are designed to take care of every issue. From mold to algae, we work hard to eliminate any type of buildup on your pool deck.