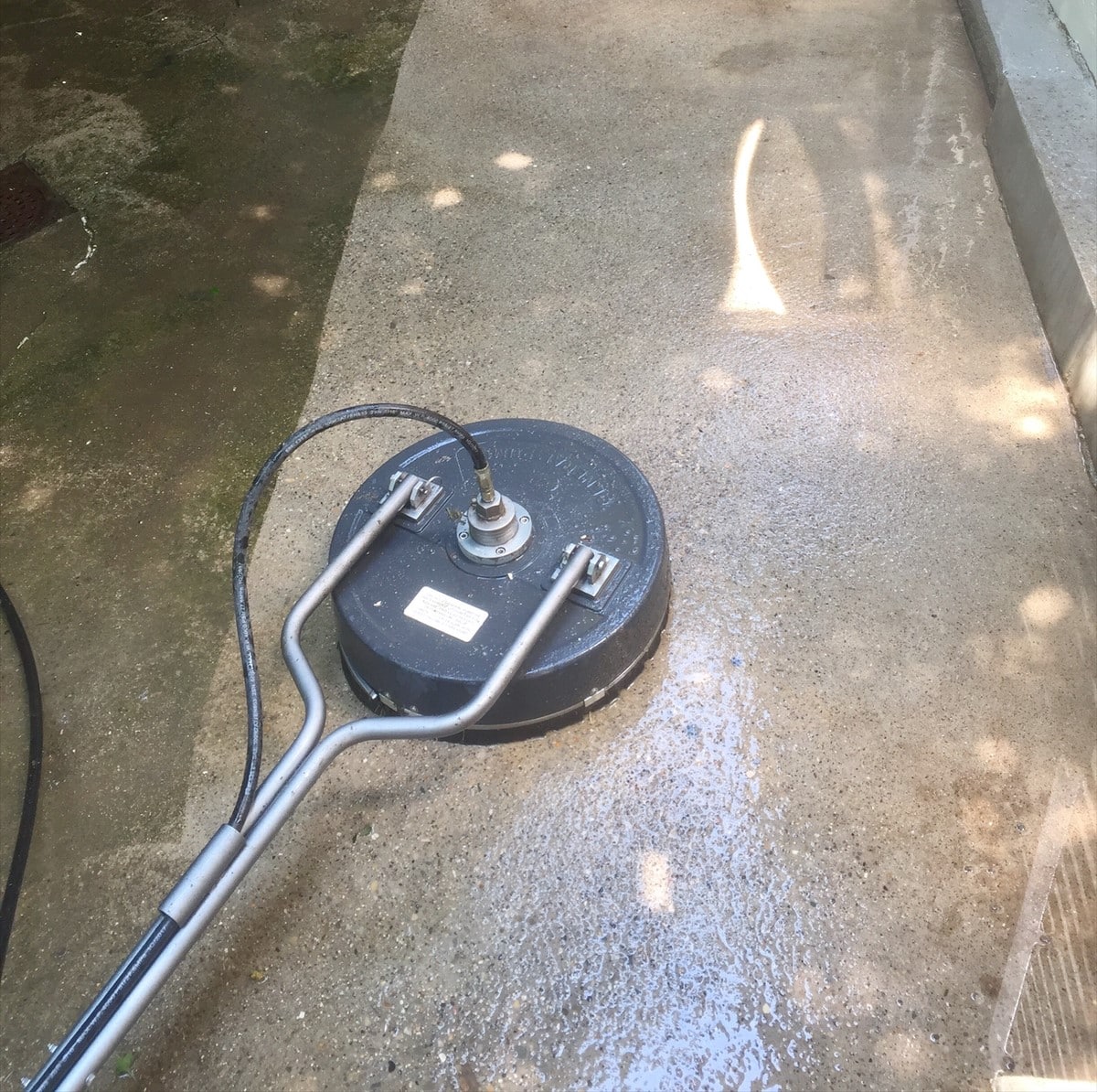 Concrete Driveway Sealing
Your driveway is the traffic hub of anyone coming to or leaving your home. It supports your vehicles and spends every day exposed to the elements. Though concrete is sturdy, it is not impervious to damage when left bare to pressure and time. Proper concrete driveway sealing acts as a layer of protection between your driveway and the outside world. It can help your driveway bear the weight of vehicles and shield it from full exposure to harsh chemicals like paint or oil.
Protect and invest in your driveway and contact our team at Liberty Power Wash for concrete driveway sealing services that endure. Sealing your concrete driveway will extend its lifespan and give it a fresh, updated appearance. Concrete driveway sealing yields driveways that are resilient against regular wear and tear and strong enough to stand against heat, abrasions, scratches, and perpetual foot and vehicular traffic.
Exposed to the Elements
Your driveway is laid bare to everything the world can throw at it. Though a covered driveway may be shielded from the most direct attacks, constant fluctuations in temperature and light can damage a covered driveway just as easily as an uncovered one. If your concrete is colored, concrete driveway sealing can protect against the color fading under the sun's harmful UV rays.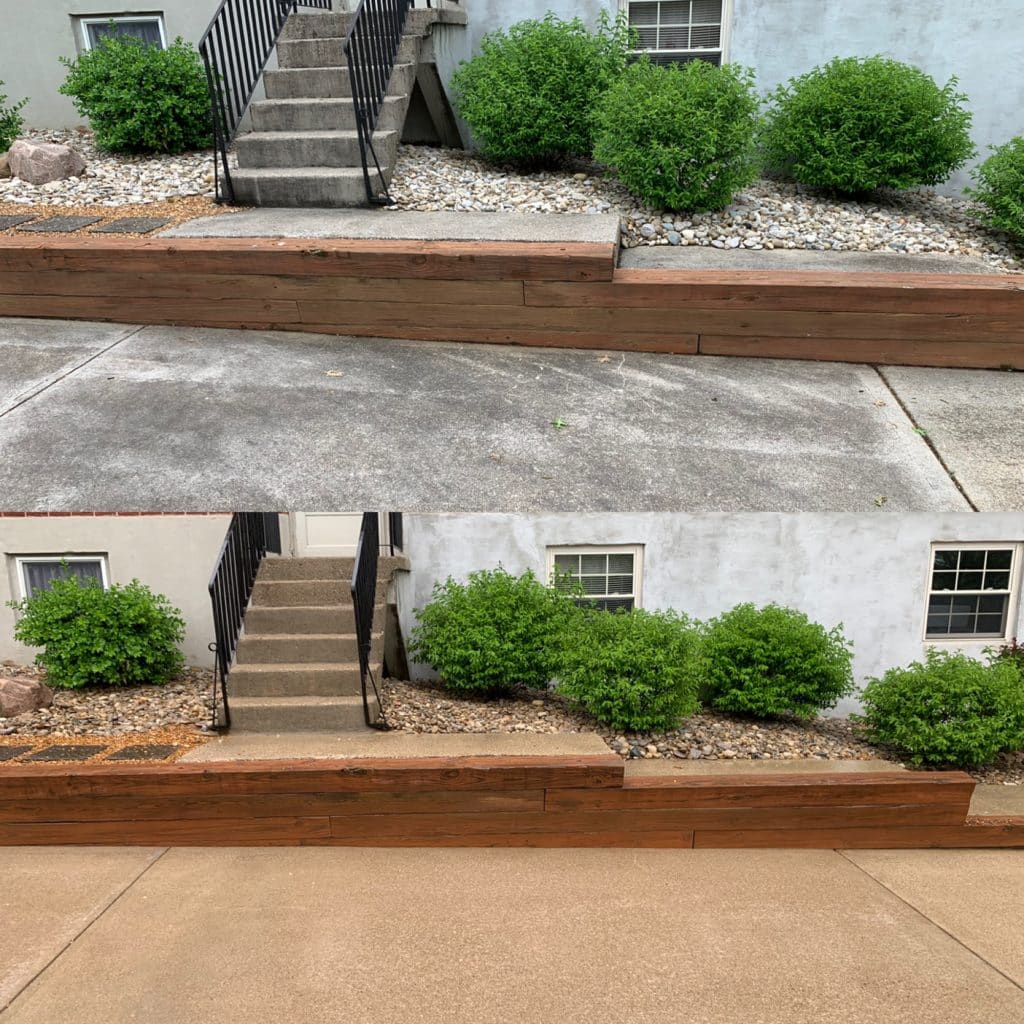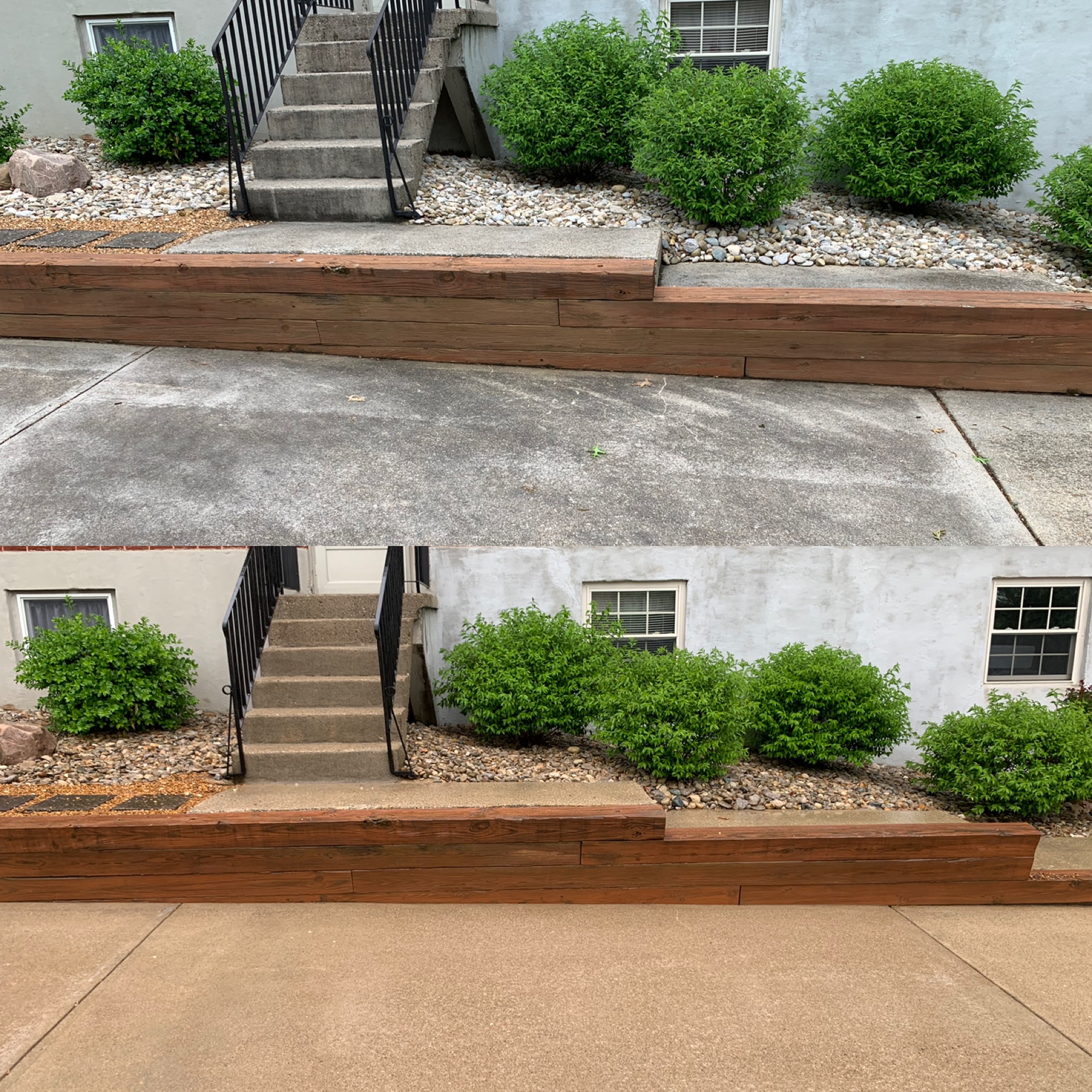 Despite concrete's hardiness as a building material, concrete driveways can sustain damage if they absorb too much moisture over time. Water expands when it freezes, and unsealed concrete is in constant danger of water (of which northern Kentucky has plenty) getting in between the granules of the concrete and wreaking havoc. Proper concrete driveway sealing can deter cracking caused by water absorption and freeze-thaw cycles.
Concrete driveway sealing adds a tough water-resistant barrier to block out bacterial or algal growth. These bad bugs can eat away at your concrete and even cause staining, and they are an ever-present problem in northern Kentucky's humidity. Sealing also protects against erosion and other physical damage, like that caused by fertilizer used to improve the lawn or salts to control driveway icing.
A Concrete Driveway Sealing Process That's as Tough as Your Pavement
At Liberty Power Wash, we want to help you keep your concrete in the best condition possible. Our driveway sealers penetrate deeply into the concrete to preserve the strength and integrity of your driveway by sealing its natural pores. The sealers react chemically with your concrete for protection that is meant to last. This is why the best time to seal your concrete is soon after the concrete has been poured and is completely cured, but our experts will work with you to find concrete driveway sealing options no matter your driveway's condition.
Shield your driveway from the harsh elements and corrosive chemicals that threaten its durability and visual appeal. Treat your concrete like the investment that it is and choose our premiere concrete driveway sealing process to protect your driveway from chipping, prevent it from staining, and preserve it for years to come.
Contact Liberty Power Wash in Walton, KY for your concrete driveway sealing services today!