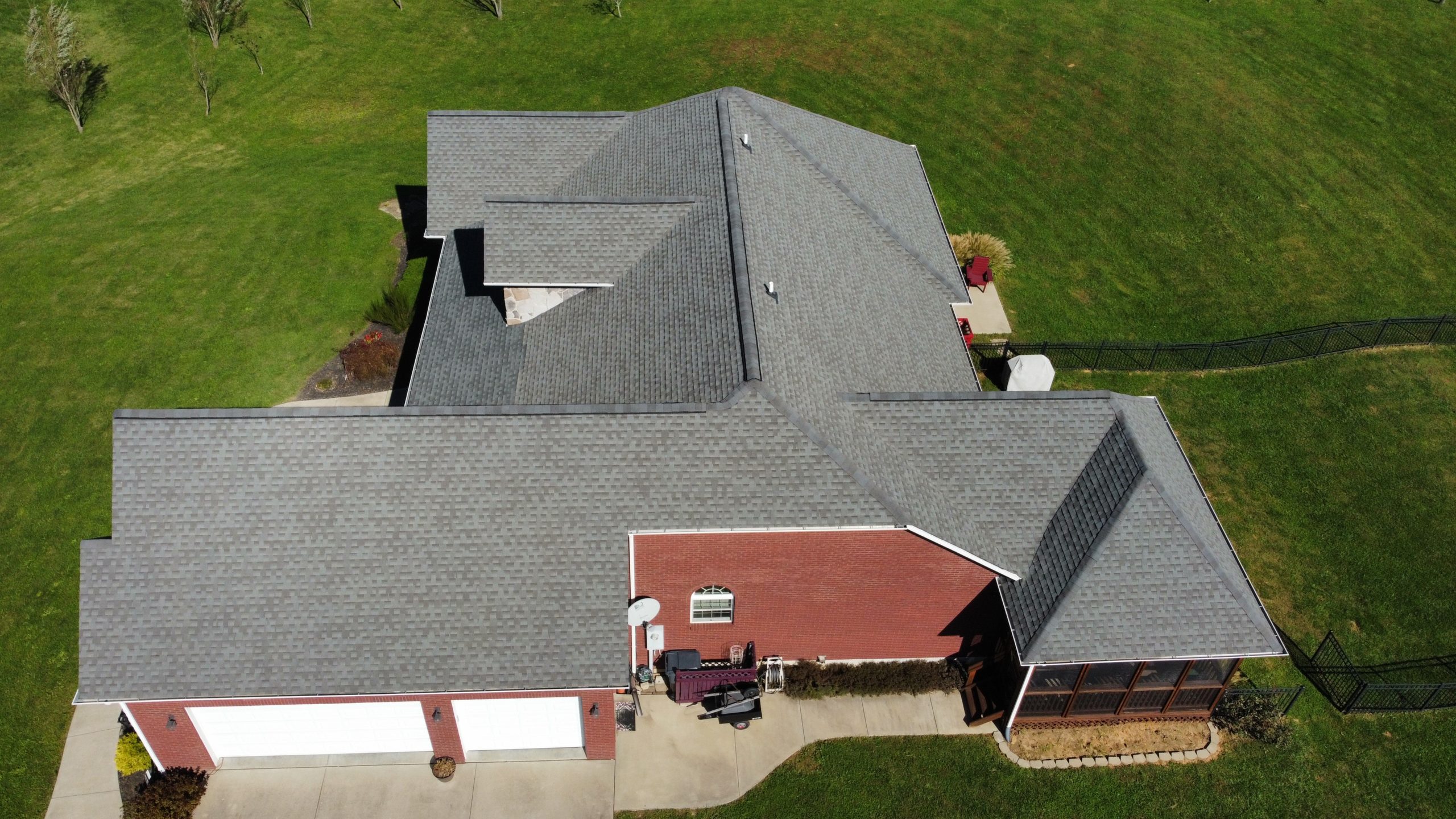 Roof Rejuvenation
There's nothing so comforting as a roof over our head. We want you to feel sure of the safety and cleanliness of your roof, and our superior services for roof rejuvenation can provide that security. We'll manage the cleaning of your roof in a way that protects your roof and the surrounding area. We use a first-class soft washing technique that provides a deep clean without damaging your shingles. The detergents we use are also kind to the environment.
Full sun, heavy rain, intermittent hail, strong winds, and wet snow all take their toll on roofs in northern Kentucky, so it is important to make sure that your roof is properly prepared to take the hit. It is important to clean away leaves and branches as well as stickier troublemakers like algae, bacteria, and mold as they appear. Doing so revitalizes a roof and protects it from damage down the line. Liberty Power Wash is here for you to give new life to your roof and help it stand the test of time.
Watch our video below to watch our roof rejuvenation process in action!
Roof Rejuvenation Methods that are Good for Everyone
Whatever what your roof is made of, be it metal, tile, or asphalt shingles, our roof rejuvenation processes will have it practically sparkling in the sun. Using ecologically safe biodegradable cleaners, we can safely remove mold, mildew, and bacteria from your roof. Our process is not only safe for the environment but also for your roof. We use only low pressure during all our roof rejuvenation projects, no matter the roofing material.
Soft washing uses less water than pressure washing and is therefore more environmentally friendly. Lower pressure also equals better safety. During a Liberty Power Wash roof rejuvenation project, there is no blasting highly pressurized water up at or off of three-story roofs. Our team has the correct equipment and training to manage a roof rejuvenation project safely and effectively. Hiring the roof rejuvenation professionals at Liberty Power Wash guarantees you a pristine roof without you ever having to get on a ladder.
Low-Pressure Roof Cleaning Services
We will never use a pressure washer on your roof and recommend you never hire a roof cleaning company that offers to do so. Though it has to withstand so much, the roof is surprisingly one of the most delicate features of a house. High pressure can destroy roofing material and leave you with repairs that are both expensive and disruptive. In addition to damaging the shingles themselves, traditional pressure washing causes water to blow up under shingles, causing mold and rot in rafters and attics. This is only made worse when faulty shingles cannot keep out rain or snow. If you want to protect your roof and the rest of your home from water damage both at the time of cleaning and further down the road, our roof rejuvenation soft washing technique is the only way to go.
Our proven process has been recommended by the American Roofing Association as the best method for roof rejuvenation and cleaning. In addition to using solely soft wash settings, we follow a very strict pattern when cleaning a roof to ensure against attic leakage. We also stay up-to-date with the latest news and roofing products to ensure we can provide the best roof cleaning services to our customers. By hiring Liberty Power Wash, we promise to protect your property and provide you with genuine customer service. Hundreds of our customers in the northern Kentucky area have found satisfaction with our roof rejuvenation work. Contact us today in Walton, KY for your free estimate!