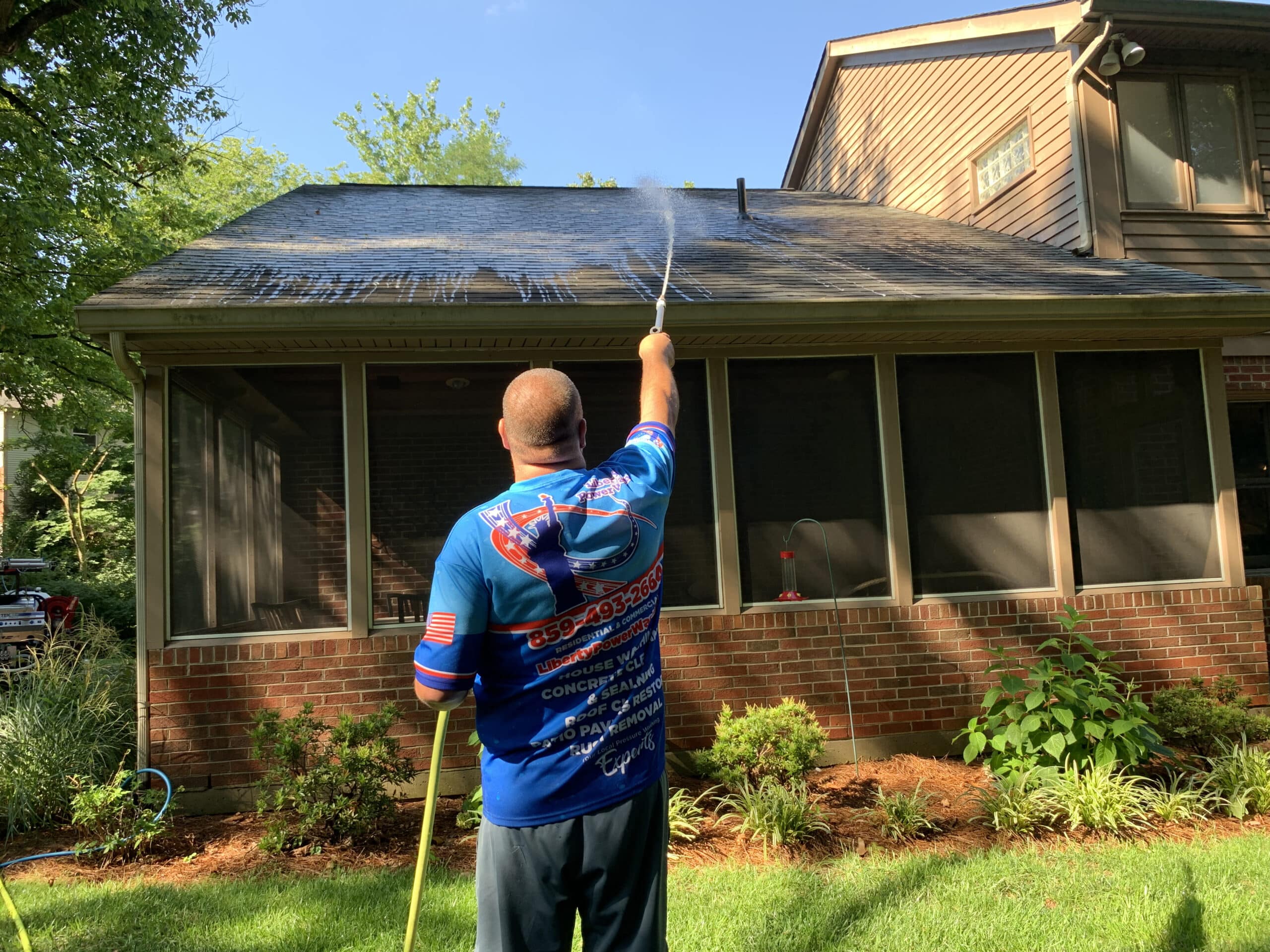 Soft Wash Roof Cleaning Services
Has your roof seen better days? Have too many hours in the full sun or Kentucky rain left your shingles looking baked or soggy? Perhaps you've noticed some black patches that look suspiciously like mold. Roof cleaning doesn't have to be a burden. Our roof cleaning professionals can elevate your roof's appearance and performance through our top-of-the-line soft wash roof cleaning services.
Your roof is vulnerable to debris, dirt, pollen, moss, lichen, and other pollutants. While pressure washing is helpful to remove these from many surfaces, it can destroy a roof. At Liberty Power Wash, we use only a soft wash method with our roof cleaners. Softwashing is gentle on your roof but still provides a comprehensive clean. Our specially trained expert roof cleaning is proven to be effective and safe for your property.
Take Care of Roof Cleaning Before the Problem Peaks
Just like your pavement, your roof takes the full brunt of elemental pressures, and it never gets a break. The constant sun can cause roof shingles to fade, and dirt and other pollutants in the air can build up and even cause staining. Many Kentucky property owners have to fight off unsightly algae and lichen, but you don't have to. Our premium roof cleaning services will let you say goodbye to bad black patches and hello to a hardier roof.
If your roof starts to develop sections of black staining, it may be a sign that your roof shingles are deteriorating. This is called asphalt bleed-through. In such cases, reroofing, not roof cleaning, is called for. If the problem is not caused by asphalt bleed-through, discoloration of your roof indicates that you should call in a roof cleaner soon because the bugs have arrived. Warm dark asphalt under a glowing sun in the Kentucky humidity provides the perfect incubation conditions for bacterial and algal growth. Gloeocapsa magma is a kind of airborne cyanobacteria that attaches to your roof and feeds off the roofing material. They are common culprits of black stains on roof shingles.
Dark patches of Gloeocapsa magma colonies will only expand the longer they go untreated, and they do more than just hurt curb appeal. Bacteria and algae eat the crushed limestone in shingles, leading to leaking. Other biological threats like fire moss can push up shingles and let the weather in. Regular roof cleaning can terminate the damage caused by bacteria and mold before it gets serious, and replacing a roof is significantly more expensive and disruptive than routine roof cleaning.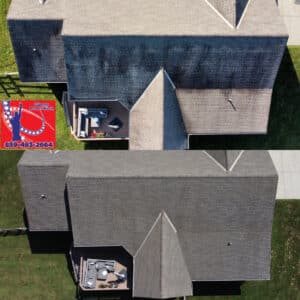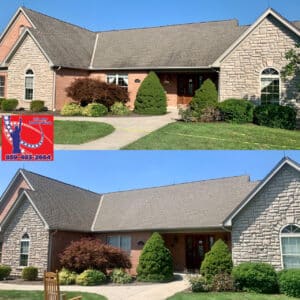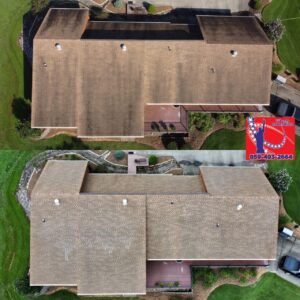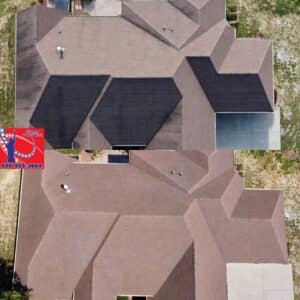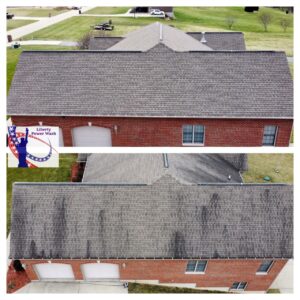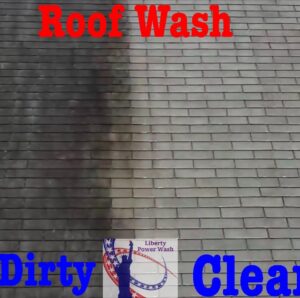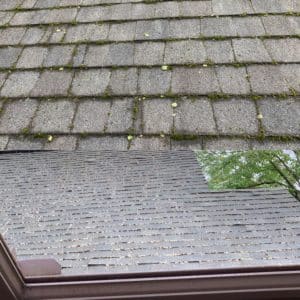 Roof Cleaning in Kentucky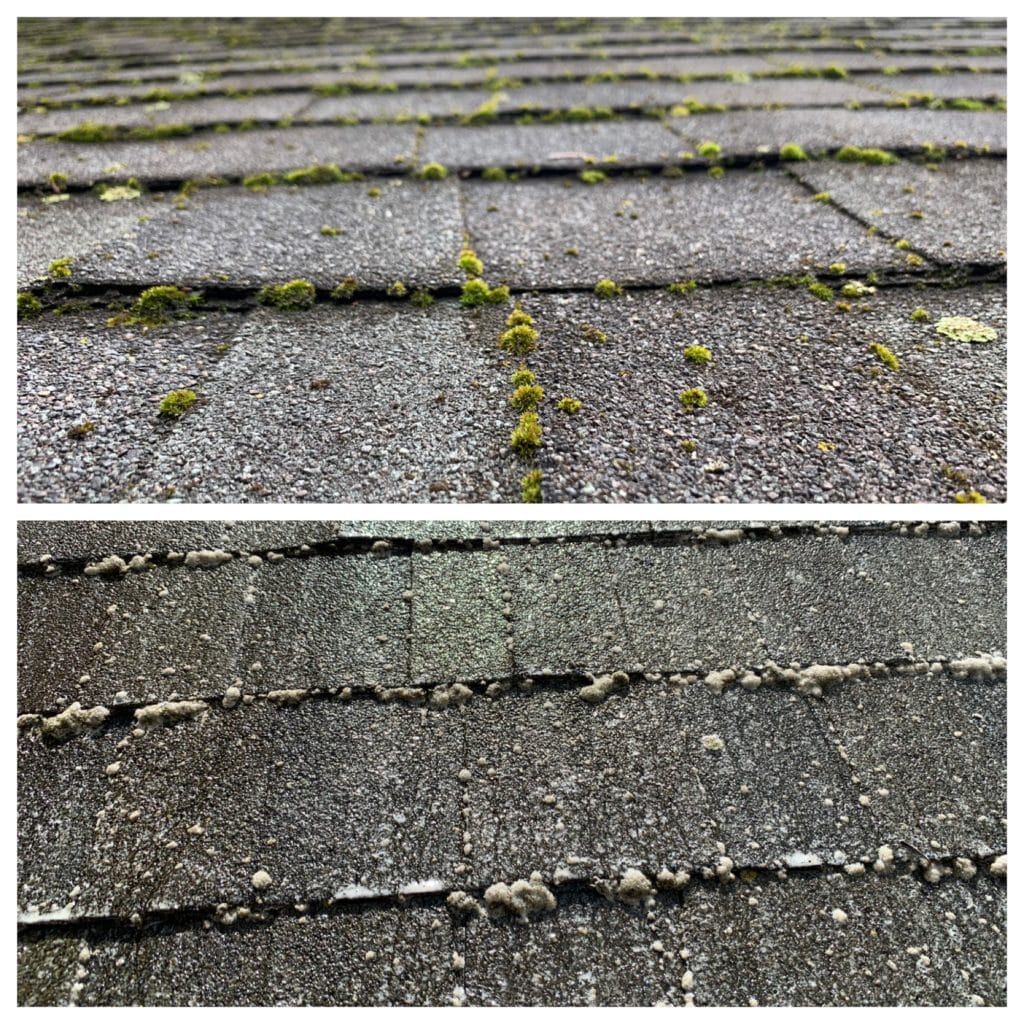 A dirty roof looks bad, but it can also hamper the roof's ability to protect a building from the sun's heat. The various types of roofing material are designed to help reflect sunlight away from the buildings they cover. This keeps the roof and the attic beneath cooler, ultimately keeping energy costs lower. However, if the components of a roof meant to reflect sunlight are covered by grime, algae, or bacteria especially, the energy from sunlight won't bounce off, and your roof will take the full brunt of that heat.
Colonies of Gloeocapsa magma and other biological pests can cover reflective elements of shingling and in turn, absorb sunlight which causes your roof and attic to heat to greater temperatures than a clean roof. These factors can lead to increased energy costs during the warmer months. Our team of professional roof cleaners will rid your roof of all types of bacteria, algae, and mold, giving you a roof that looks and performs better. Contact us today in Walton, Kentucky to get started on your free estimate.