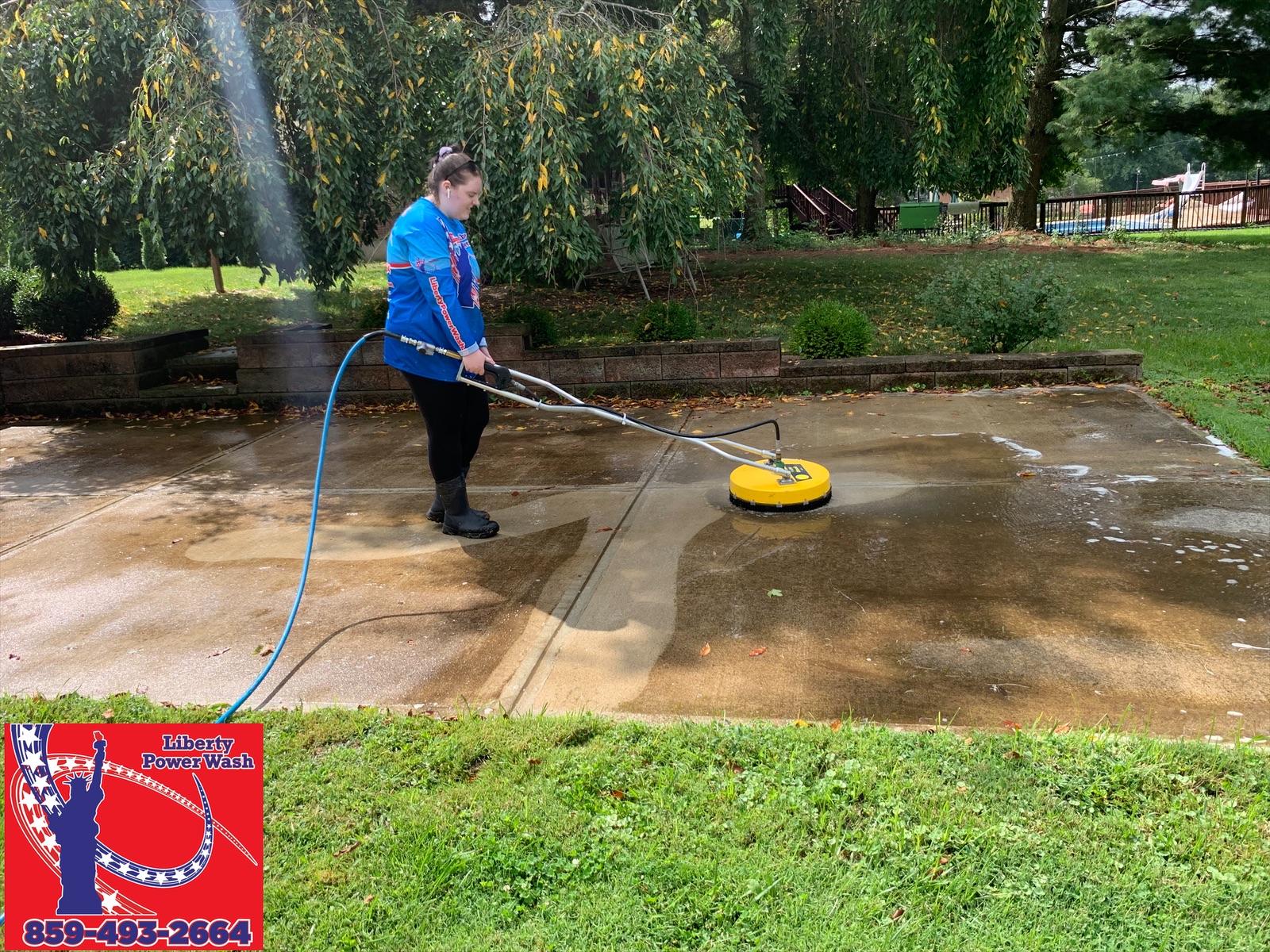 Environmentally Friendly Paver Cleaning
To keep your pavers looking brand new, invest in paver cleaning services by Liberty Power Wash. Our team can clean any style of paver using products that are environmentally friendly. Whether your pavers make up a driveway, patio, or retaining wall, we'll get them cleaned up using a combination of these products and pressure.
Unlike concrete, pavers are typically denser which means it doesn't absorb as well. Because of this, algae and bacteria will sit on top of the pavers. When it rains, these surfaces will become extremely slippery which can result in injuries. Before any of this happens, call the paver cleaning experts at Liberty Power Wash to safely remove the algae and bacteria. We've provided paver cleaning services for hundreds of customers throughout the northern Kentucky area. Whether your pavers are made from brick, stone, or concrete, our paver cleaning services will help bring them back to life.
Paver Sealing
If you recently had your pavers cleaned but didn't have them sealed, you have done yourself a major disservice. A properly sealed paver repels stains and binds the sand in the joints to make it difficult for weeds to germinate and for the pavers to separate. Paver sealing in northern Kentucky also helps to make stain removal easier and enhances the color of the pavers.
Our team only uses the best brick paver sealer available. The products we use are industry-standard so they last for the long haul. Our sealer is UV-resistant to keep your valuable pavers from fading in color. Proper procedures, detailed techniques, and the right tools are necessary for a top-notch paver sealing job. That's why you should rely on Liberty Power Wash when you want an impeccable paver sealing project done.
Rejuvenate your pavers by bringing out their original color with sealant and protect the surface of the pavers from stains of dirt and oil. Create a seal on top of the sand that links the pavers so that the sand isn't washed away by the rain. The sealant also prevents weeds from sprouting between pavers, provides extra texture, and makes them easier to clean.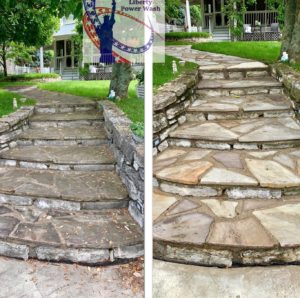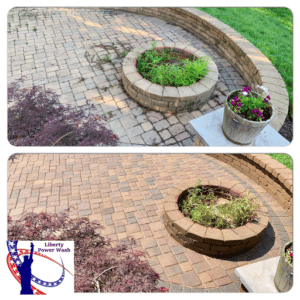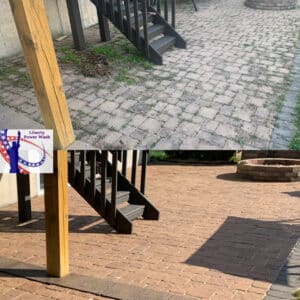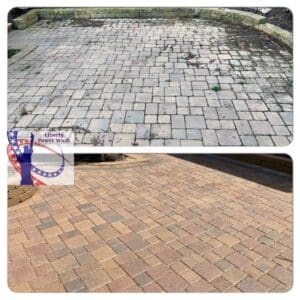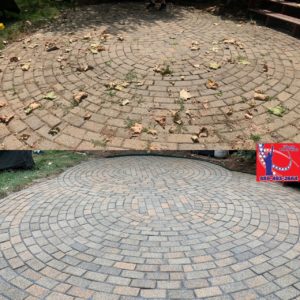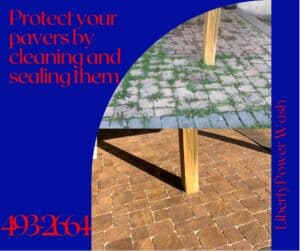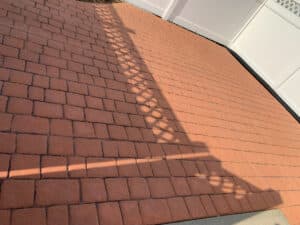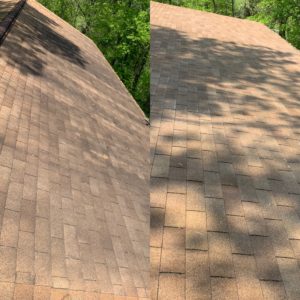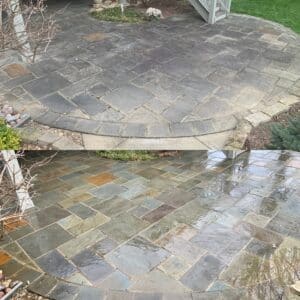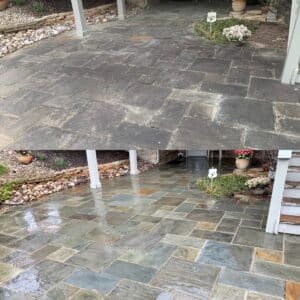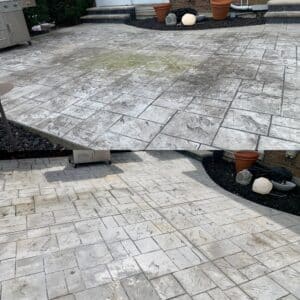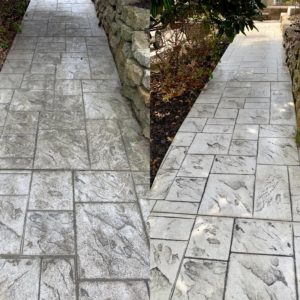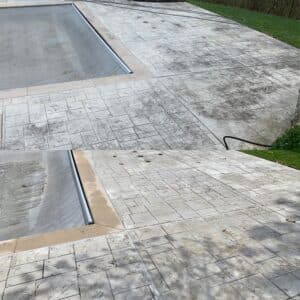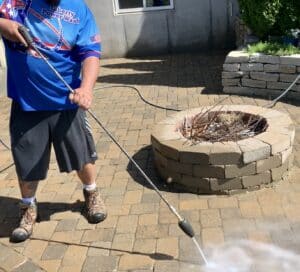 Professional Paver Cleaning to Brighten Your Property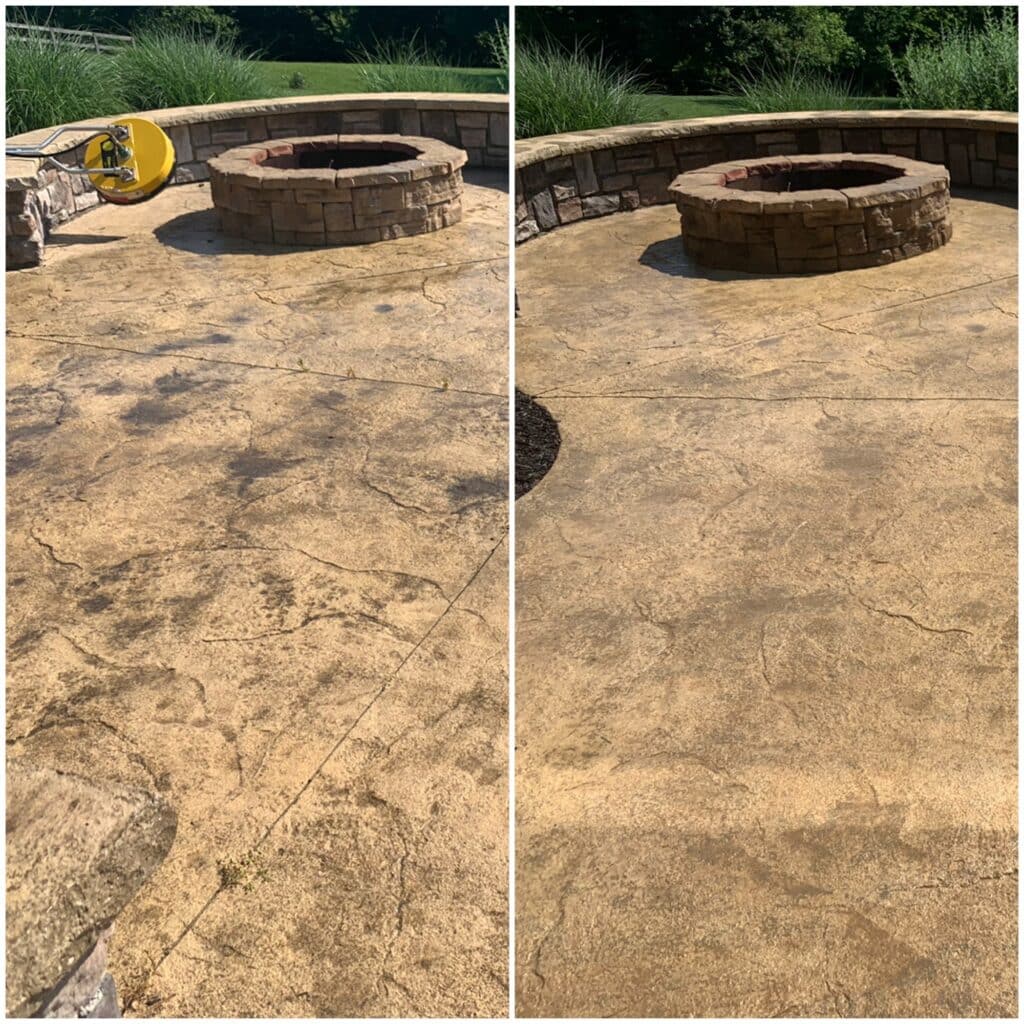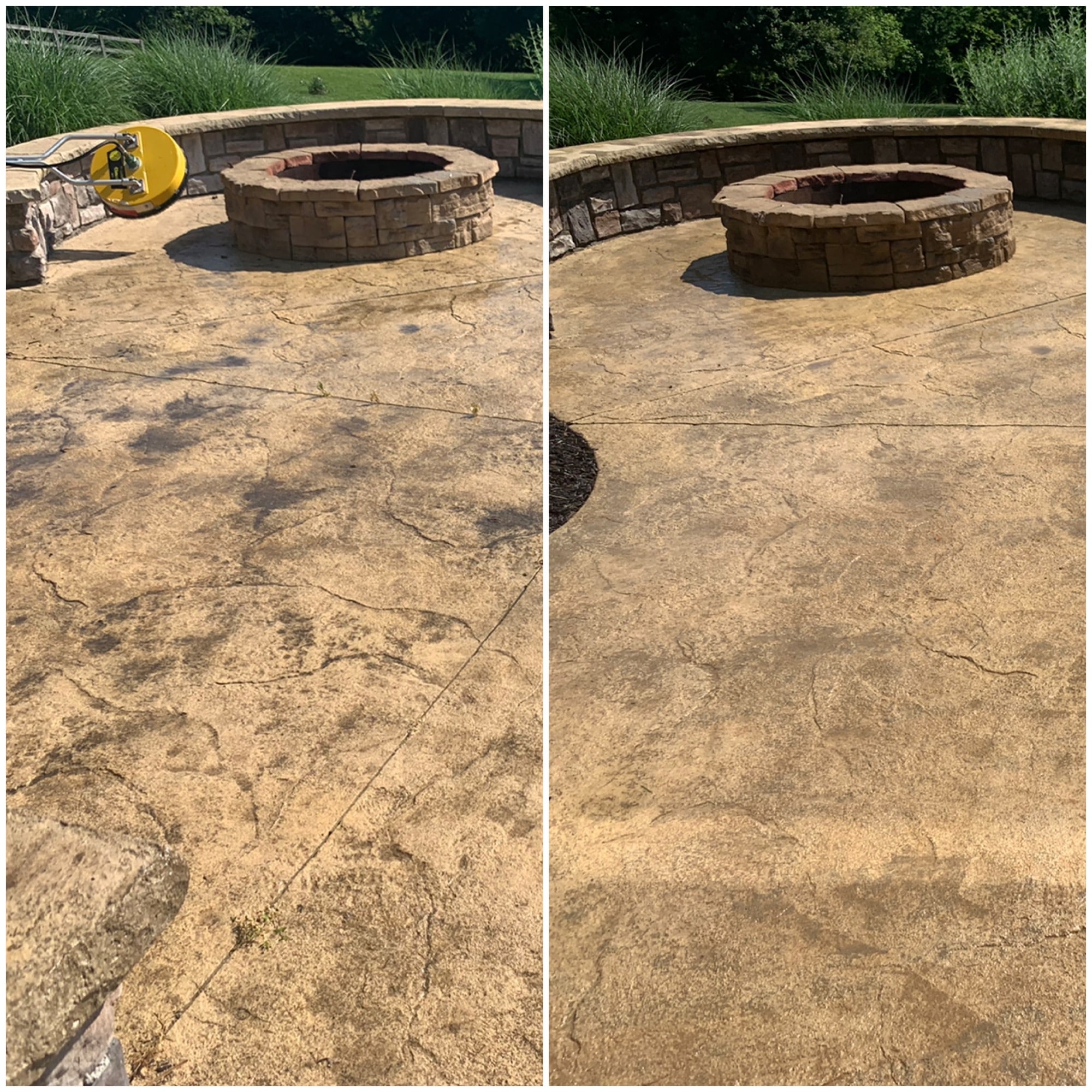 While you can clean your pavers at home, to do so can be more of a hassle than it is worth. Of course you will need to clean off your patio or driveway before cleaning, but you will also need to remove weeds and grass between the pavers. This can be time-consuming, while Liberty's paver cleaning service includes it. We can remove weeds with pressure washing tools, which takes half the time and, when performed properly, does not damage or rip apart the pavers.
Our professionals also know precisely which combination of cleaning solutions is right for your pavers, whether that includes diluted bleach to kill mold and other growth or not. The cleaner used should reflect the material the pavers are made of. We will never use harsh, abrasive, or acidic chemicals on natural stone. If you have brick pavers, we consider their porous nature and clean accordingly. Porous pavers should be cleaned regularly.
A thorough paver cleaning service uses a combination of product and pressure. The correct psi is critical when cleaning pavers to protect the material and whatever rests between the pavers. When you hire Liberty Power Wash to handle your paver cleaning, you do yourself and your pavers a favor as we use a signature soft wash treatment to protect your pavers. Once your pavers are cleaned, they should be sealed to extend their longevity. Because we also offer paver sealing services, you need only work with one team to do both jobs, a team you know you can trust. Contact Liberty Power Wash in Walton, KY for paver cleaning services today!