Kentucky's Gutter Cleaning Professionals
At Liberty Power Wash, we climb the ladder, so you don't have to. Eliminate the difficulty of trying to clean your gutters by hiring us for a professional gutter cleaning service. Gutters are key to keeping your home safe from damaging amounts of water. Our services include cleaning out the debris from the gutters and making sure water flows out of the downspouts. We offer gutter cleaning that keeps your home safe and extends the life of your foundation, windows, and walls.
We have years of experience as a local gutter cleaning company and always leave our clients satisfied with our work. Our workers arrive on time and tend to the job details, particularly where gutters are concerned. We know that gutters are tough areas on the exterior of your home to clean, so we take our time with our gutter cleaning service to make certain they shine.
The Importance of Gutter Cleaning
Clogged rain gutters are not just unattractive. Buildup in the gutter can damage your house. Too much debris in gutters can weigh them down and warp them until they pull away from the house. If gutters cannot perform as they are meant to, the water will spill out and run down the side of the house, causing staining or even mold growth. Improper draining can also cause pooling around the house's foundation.
Gutter cleaning twice a year is recommended, especially if you live in an area with an abundance of trees and foliage. It is best practice to take care of gutter cleaning before heavy rain. At least check your gutters before and after any big storms. Scheduled gutter cleaning can prevent decay and rot in the woodwork, attic mold and mildew, and rodents and other pests.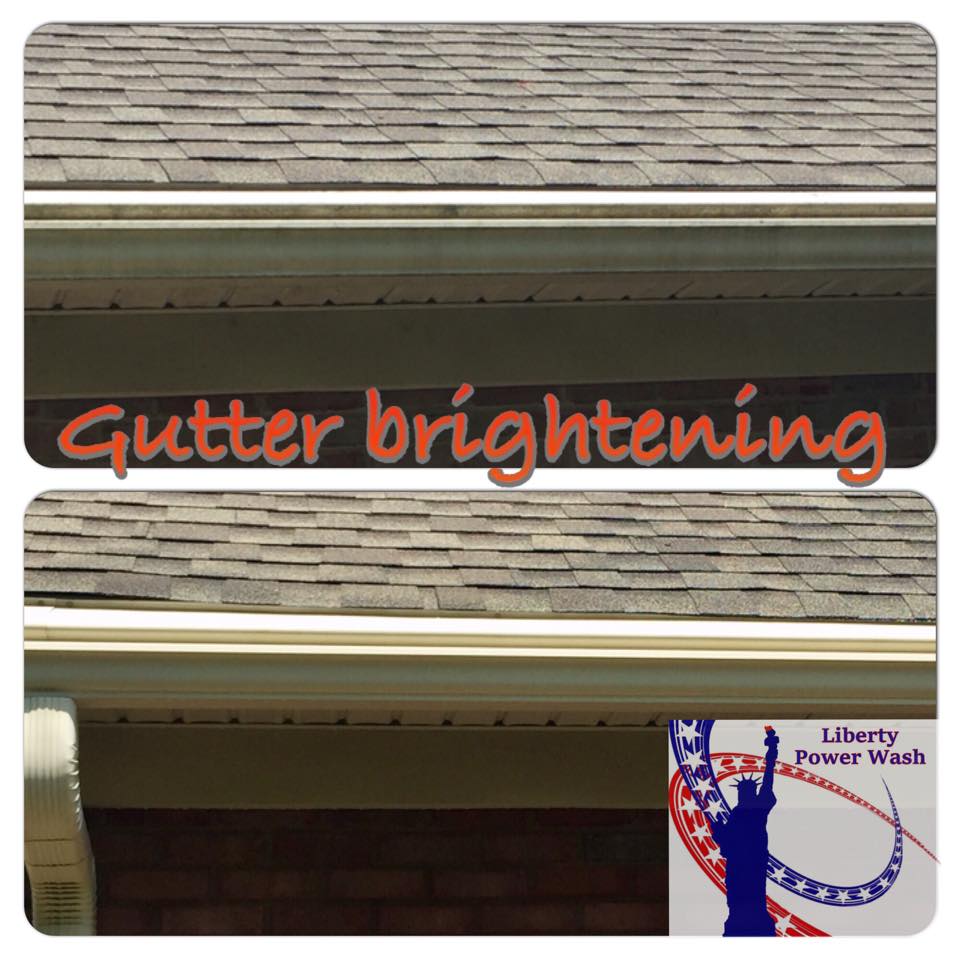 Gutter Brightening Services
In addition to cleaning out the inside of gutter piping and wells, exterior gutter cleaning is essential to extend the life of your gutter system. Because gutters are so often damp, they can be a breeding ground for lichen and algae if not cleaned regularly. In addition to making a properly look ill-maintained, biological gutter growth can pull the paint right off your gutters. Our premier gutter cleaning service can rid you of your home's odd hangers-on.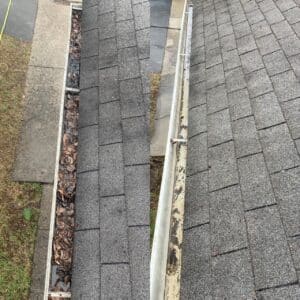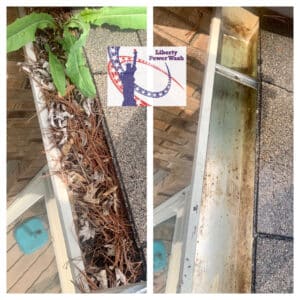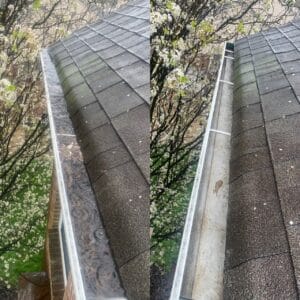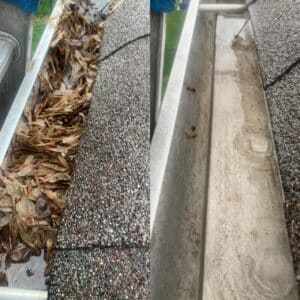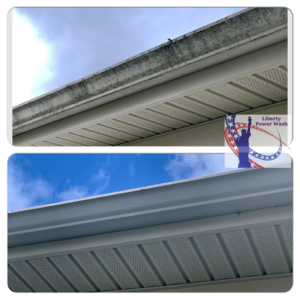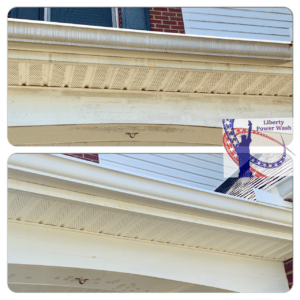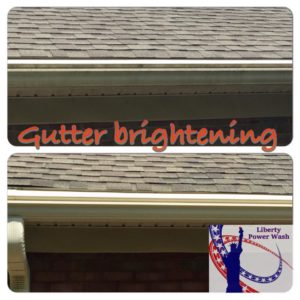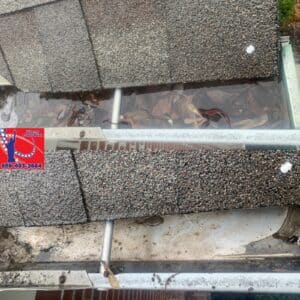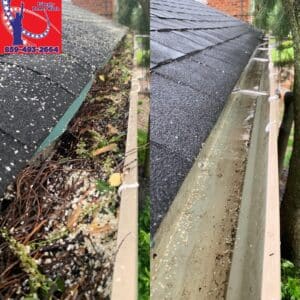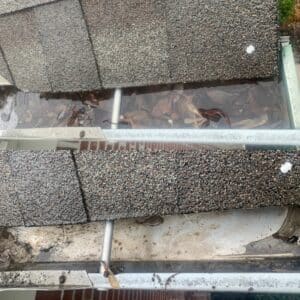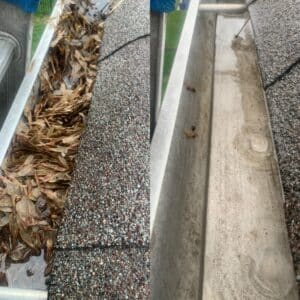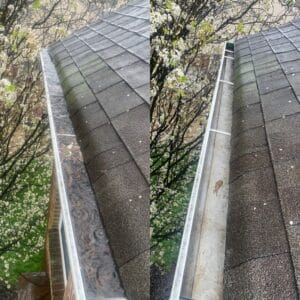 Tiger Stripes
Do your gutters have faint black lines that you've tried getting off with no luck? Most household chemicals will not remove these lines, often referred to as "tiger stripes." Tiger stripes are an indication of oxidation of your gutters. When rain cascades down your roof shingles to your gutters, a chemical reaction occurs, and metal gutters give up electrons that are part of their chemical structure.
The key to removing tiger stripes is to use the right cleaner to break the bonds that form during oxidation while not destroying the paint on the gutters. However, we're equipped with the right chemicals and processes to do the job. In most cases, we're able to remove the tiger strips completely, though this is dependent on the paint used by the gutter manufacturer and how long the stripes have been on your gutters. We'll discuss this with you during your estimate.
Contact us today in Walton, Kentucky to schedule your gutter cleaning estimate in northern Kentucky, and protect your curb appeal and your property.