Concrete Sealing in Loveland, OH
Being a property owner means many little chores that pop up unexpectedly. One of those little chores is sealing concrete driveways and patios. This should be done at regular intervals to ensure that concrete is protected from the weather and from more insidious forces (like gasoline and motor oil). If you are looking for concrete sealing in Loveland, OH, Liberty Power Wash has just what you need.
The Need for Concrete Sealing
When we look at concrete, it is easy to assume that the stuff is indestructible. It is a combination of cement and other stone particulates, and it supports our vehicles, fence posts, and family barbecues. However, concrete is not infallible, and it is because we use it for so many things that it needs a bit of help to meet expectations.
The structure of concrete actually makes it vulnerable to liquids percolating in and staining it or, even worse, cracking it from the inside due to freeze-thaw cycles. Our concrete is exposed to all forms of weather, so concrete sealer works as a protective blanket atop the concrete. It plugs the holes and keeps rain and snow and spilled coffee from seeping in.
We offer concrete sealing in Loveland, OH so residents can rest assured that their concrete patios, walkways, and driveways are protected from the elements and will last longer than normal. We offer a variety of sealant options so customers can find the perfect coverage and appearance for their concrete.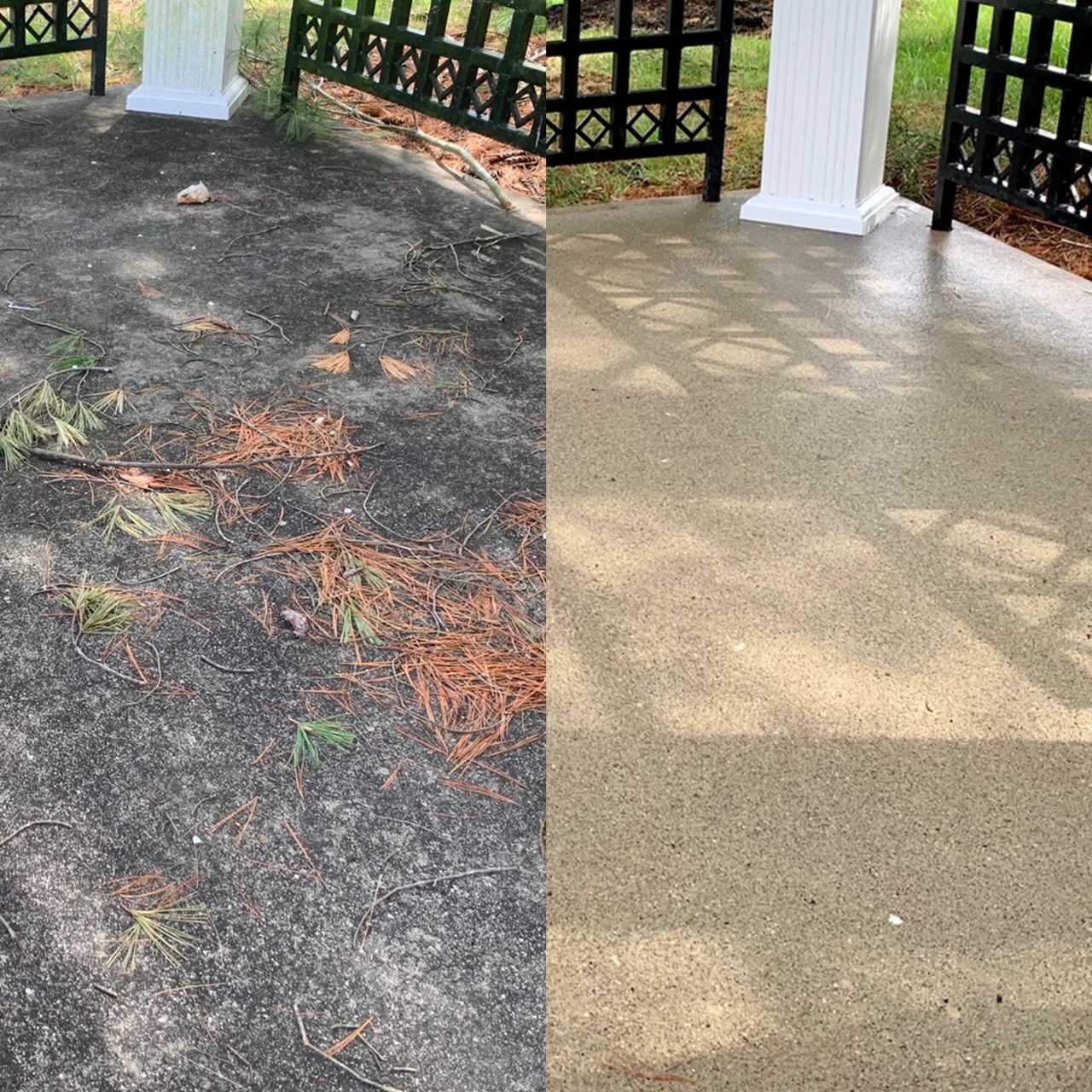 The Complete Package
If we only managed concrete sealing in Loveland, OH, we would call ourselves Loveland Concrete Sealers. When you work with Liberty Power Wash, you know you are getting the full package. Concrete needs to be cleaned before it can be sealed, and we can offer powerful pressure washes to make driveways like new. Our services are not limited to concrete, either. Here are some of the other services we offer:
We can service both residential and commercial properties. Give us a call today for professional pressure washing or sealing services for your property.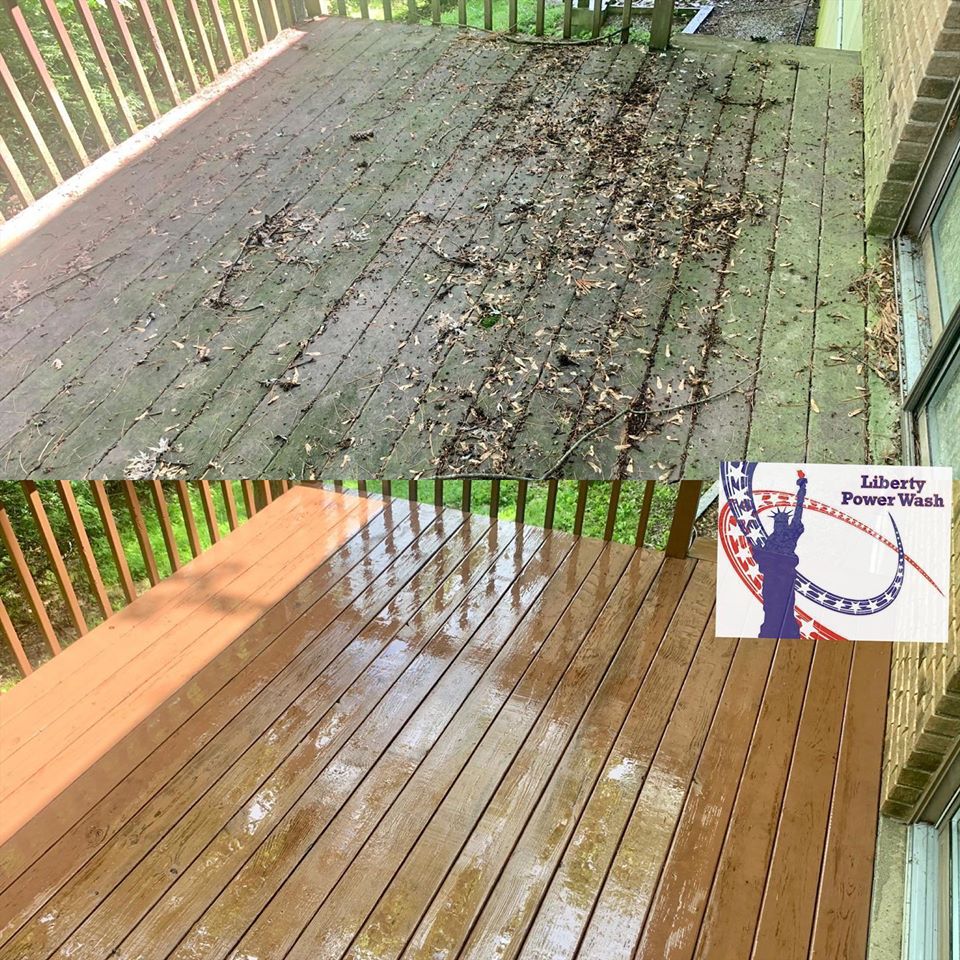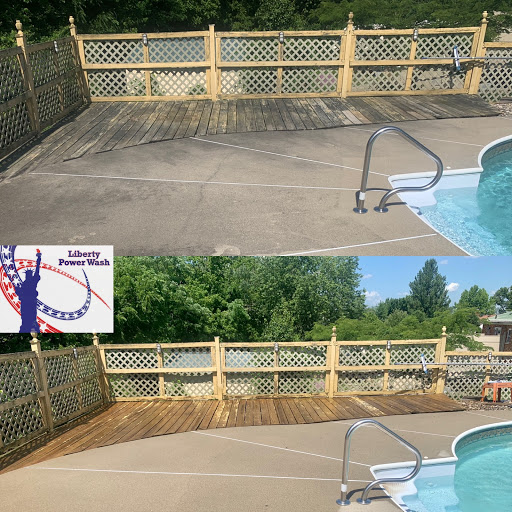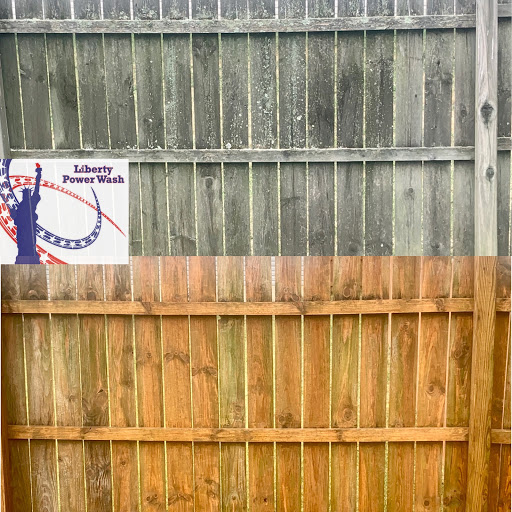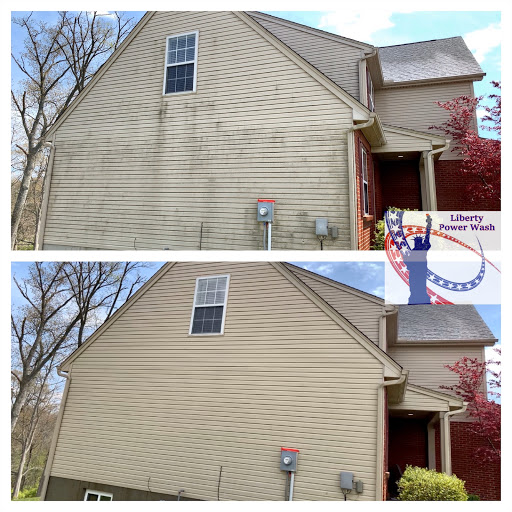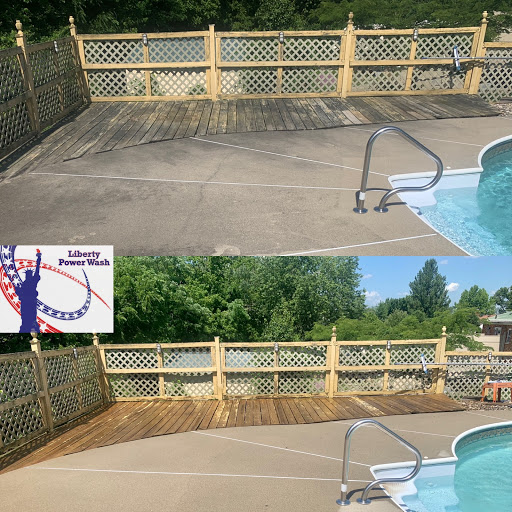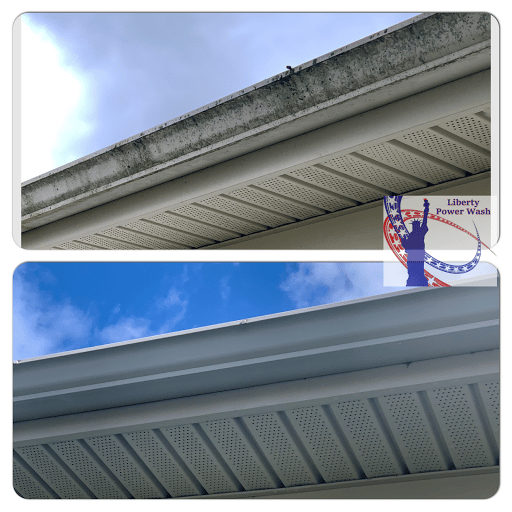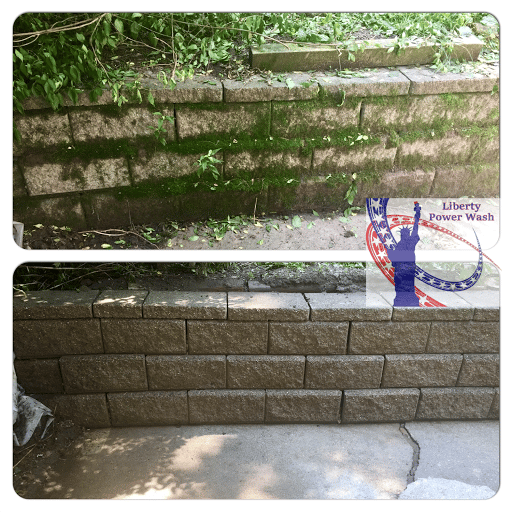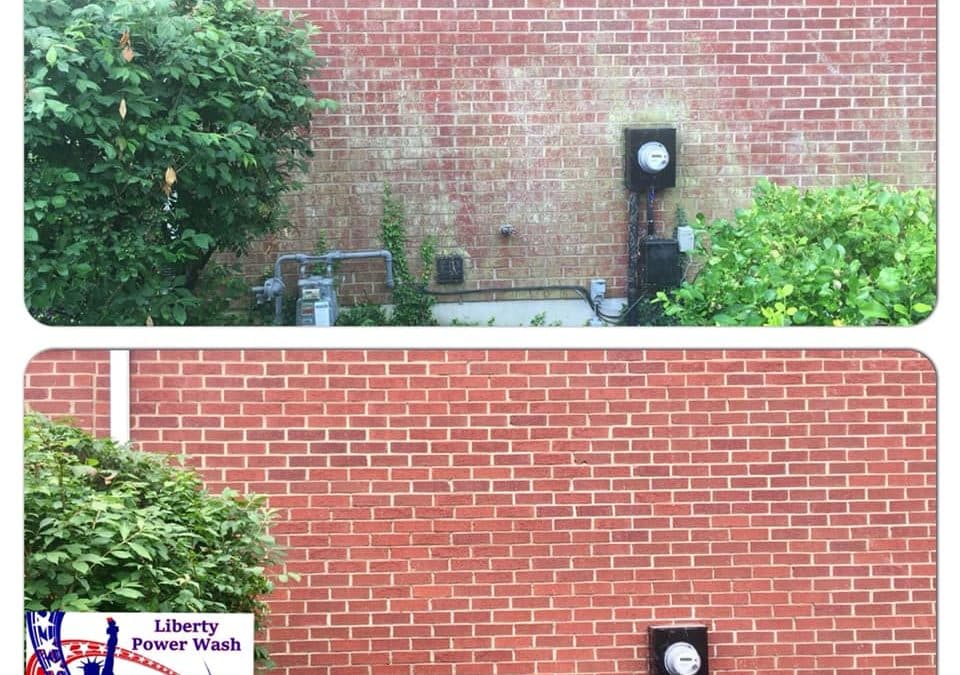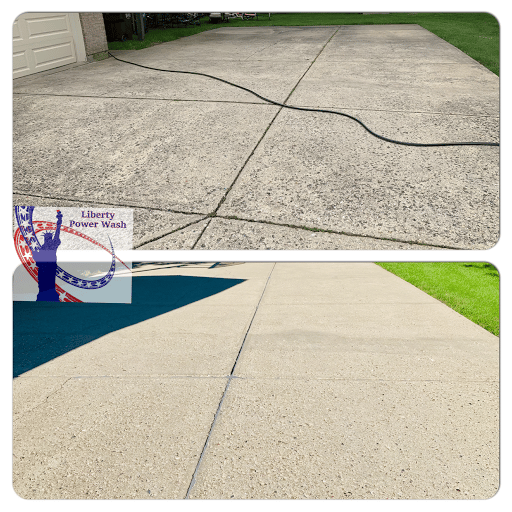 Service Areas
Blue Ash, OH;
Burlington, KY;
Cheviot, OH;
Covedale, OH;
Covington, KY;
Crescent Springs, KY;
Delshire, OH;
Florence, KY;
Fort Thomas, KY;
Hebron, KY;
Hyde Park, OH;
Independence, KY;
Kenwood, OH;
Liberty Township, OH;
Loveland, OH;
Madeira, OH;
Mason, OH;
Milford, OH;
Montgomery, OH;
North College Hill, OH;
Norwood, OH;
Reading, OH;
Richwood, KY;
Springdale, OH;
Union, KY;
Villa Hills, KY;
Walton, KY
Concrete Sealing in Loveland, OH
About half an hour from Cincinnati, Loveland, OH is a charming town of about 13,200 people. It  straddles the Little Miami River and has its own section of the Little Miami Scenic Trail. Loveland is well-known for being a great place to live. In fact, in 2013, Ohio Magazine dubbed Loveland "Best Hometown." We think the city is pretty great too, which is why our Liberty Power Wash team doesn't mind driving the hour from Kentucky to provide concrete sealing in Loveland, OH.
In the years closely following its inception, Loveland, OH was considered something of a resort town, earning it the nickname "Little Switzerland of the Miami Valley." In the hundreds of years since, Loveland has embraced its name and received a new nickname: the "Sweetheart of Ohio." Hearts can be seen as motifs throughout the city, and the Chamber of Commerce has hosted a special Valentine's Day program, complete with a volunteer "Valentine Lady" who stamps 20,000 envelopes with the inscription, "There is nothing in this world so sweet as Love."
Why Liberty Power Wash?
At Liberty Power Wash, we are committed to quality service everywhere we go. You can count on the fact that our services for concrete sealing in Loveland, OH will deliver on our promises and that our customer interactions will leave you feeling safe in our work. We want to make sure that your concrete lasts for years to come, so don't hesitate to contact us to get started.