You never get a second chance at a first impression, and your home is often a big impression for your family and friends. Your driveway should add to your curb appeal, not detract. Driveway power washing can lead to a happier home.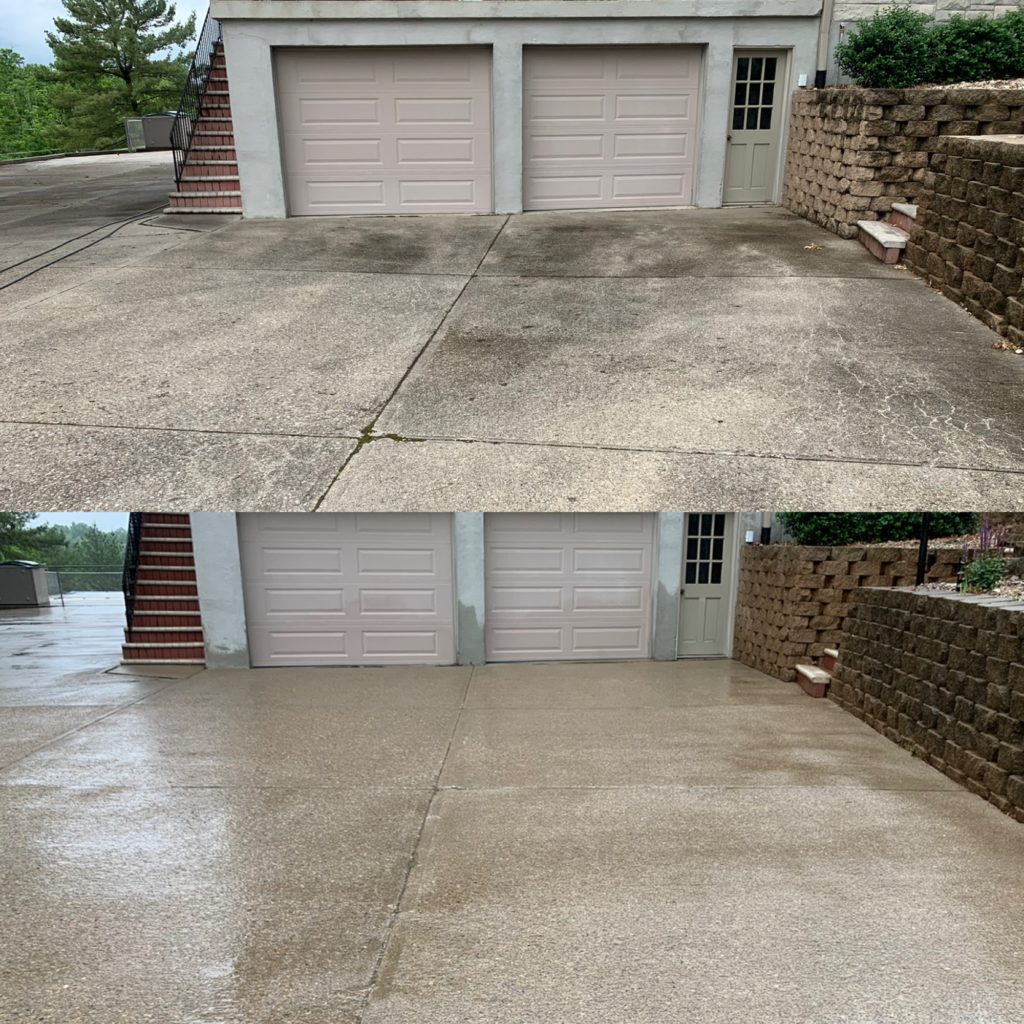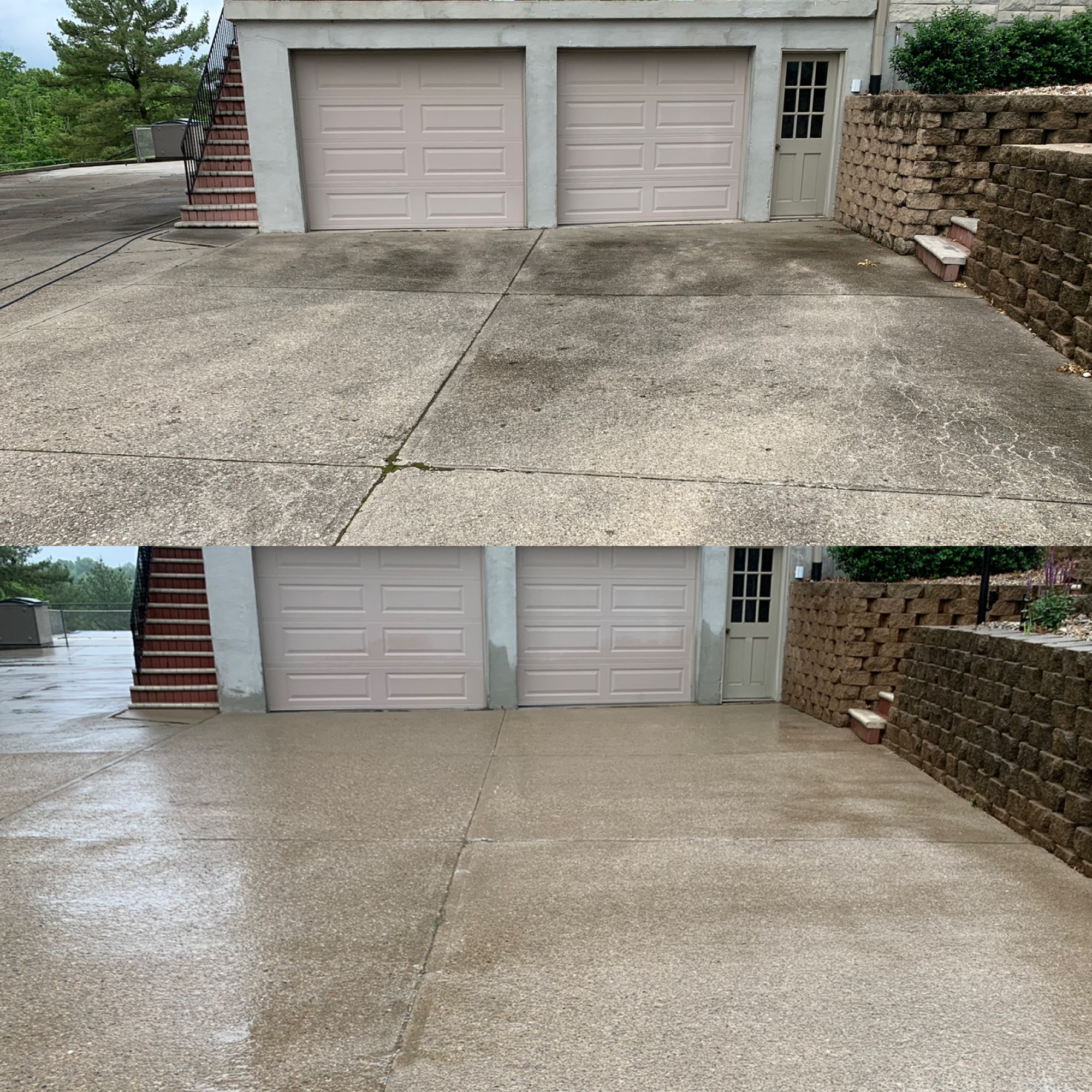 Liberty Power Wash uses hot water to blast away dirt and grime better known as power washing. We have the most current training, equipment and experience needed to do the job correctly. Professionals help prevent flooding or damage to your home and use cleaners that last. Not only are we trained in how to clean professionally, we are also trained to treat you like one of our own.
Here are some reasons for having your driveway cleaned by a professional.
Best Practices For Pressure Or Power Washing
If you do decided to DIY driveway power washing, there are some good rules of thumb that you should follow while cleaning your driveway.
It is best to research the different types of pressure and power washers. There are electric and gas pressure washers as well as washer guns. Each option does different tasks and works better for certain cleaning jobs. There is also a difference between power washing and pressure washing. Power washing uses hot water to help remove dirt more effectively.
Waterproof footwear is important to keep your feet dry, stop you from slipping or protect them from flying debris like rocks. Muck boots or other type of non-slick boots are a great option for driveway power washing.
Without proper training on exactly how to power wash, homeowners could easily damage the exterior of their home. Our expert team has the experience and knowledge to protect your home and improve it.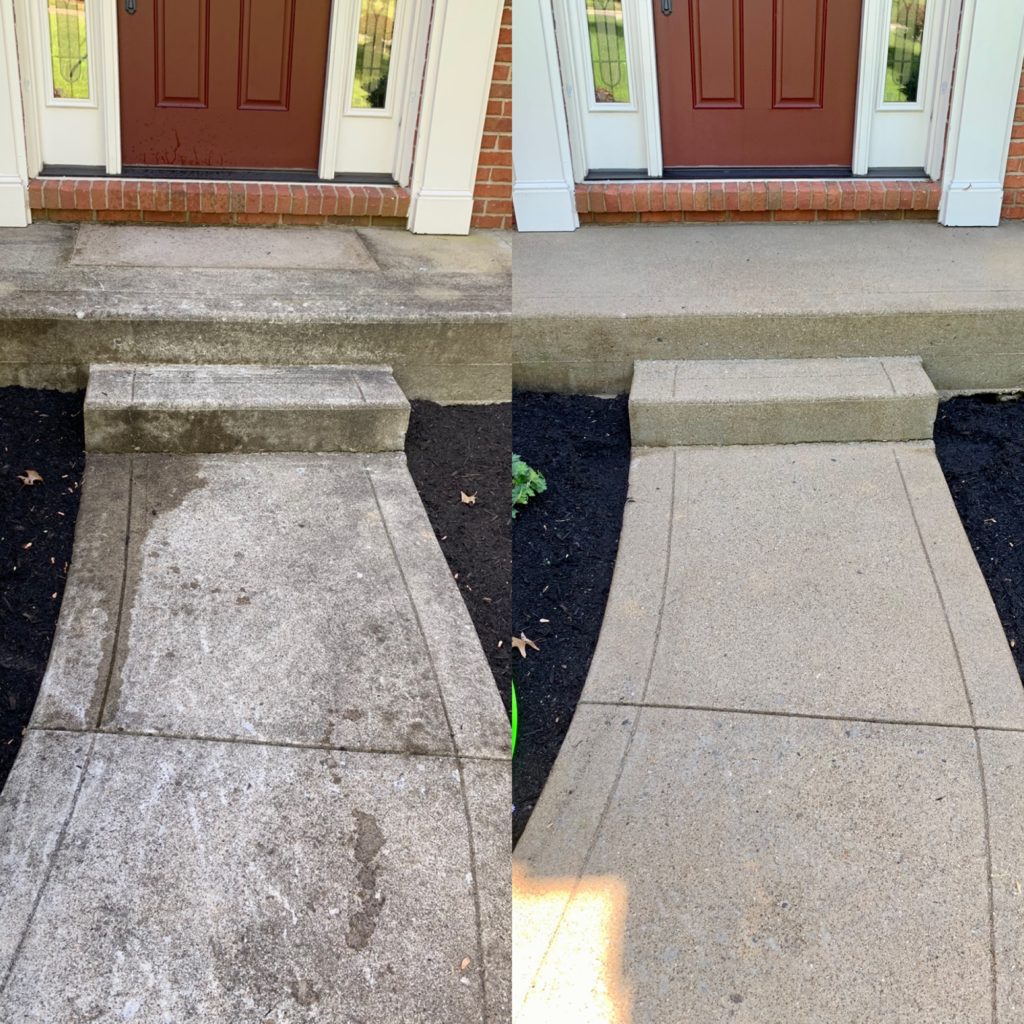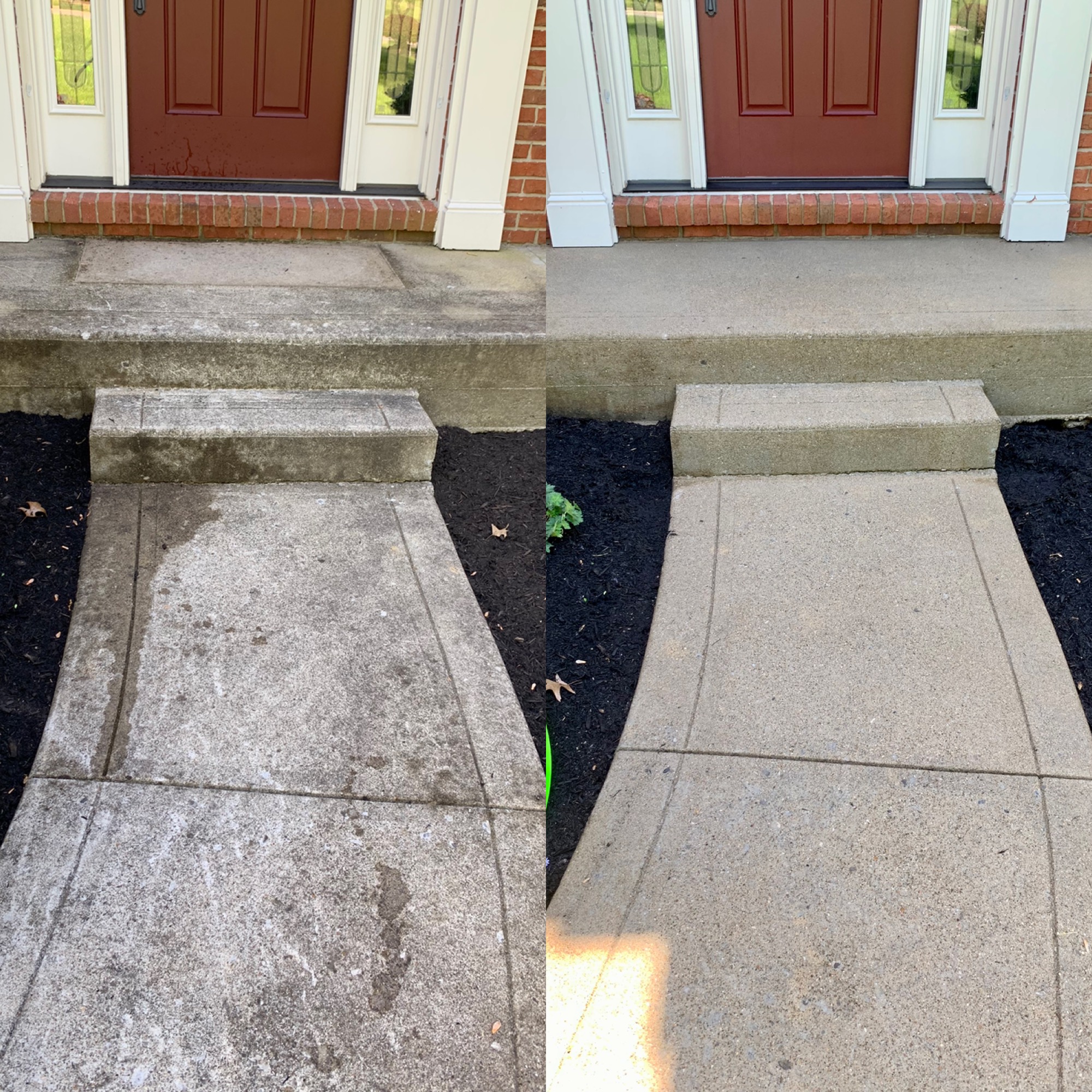 Enhanced Curb Appeal
The outside appearance of your home helps to increase the value of your home. Maintaining and caring for your home not only makes you feel better about yourself but contributes to your property value. Your driveway power washing is not the only area in your home that could benefit. Decks, siding, and shutters can also benefit from power washing.
Having driveway power washing performed by a professional not only makes your home look better, but it helps it to look appealing without the hard work. Professionals will use the right products and equipment to ensure the cleanliness stays for a good length of time.
Improved Health
Consider the benefits of cleaning your interior and apply that to the exterior. Keeping mold, mildew, and growth off your driveway can keep them out of the air that you and your family breath daily. This helps allergens from entering your home or affecting your family while they are in the yard. Reducing toxins helps improve the curb appeal and health of your home.
Safety
Removing dirt and other hazards can help you and others that visit your home stay safe. Falling can occur on slick and slippery surfaces from the growth of mildew or mold. Power washing is one of the most effective methods to prevent organic matter buildup from damaging your home. Without removal of harmful contaminants, mold growth and other things can quickly become a fire hazard in addition to an eyesore. Working with a professional for driveway power washing can ensure that the contaminants do not return.
Longevity
Protecting the life of your driveway comes from proper cleaning. Cleaning outdoor surfaces can remove dirt and grime that can erode your driveway. Power washing your driveway, walkway, or patios is gentler than harsh chemicals. Chemicals can also be damaging to your surfaces and cause them to erode.
Choosing a professional power washing company also means that your space will stay cleaner and healthier for longer. Not only does proper cleaning improve the longevity of your driveway; it improves the beauty and longevity of the great first impression your home gives.
Liberty Power Wash
We are dedicated to providing our customers with great work. Not only does our work help your home; it makes it look good! We specialize in pressure or power washing driveways and walkways. Car tires bring in dirt and create all kinds of stains on driveways, walkways, and garage floors. Without annual maintenance and a good paver sealer, it's easy for a once-beautiful driveway to become an eyesore. We treat stains with our non-toxic, environmentally-friendly cleaners and blast away the stains with our high-powered and soft-powered pressure washers.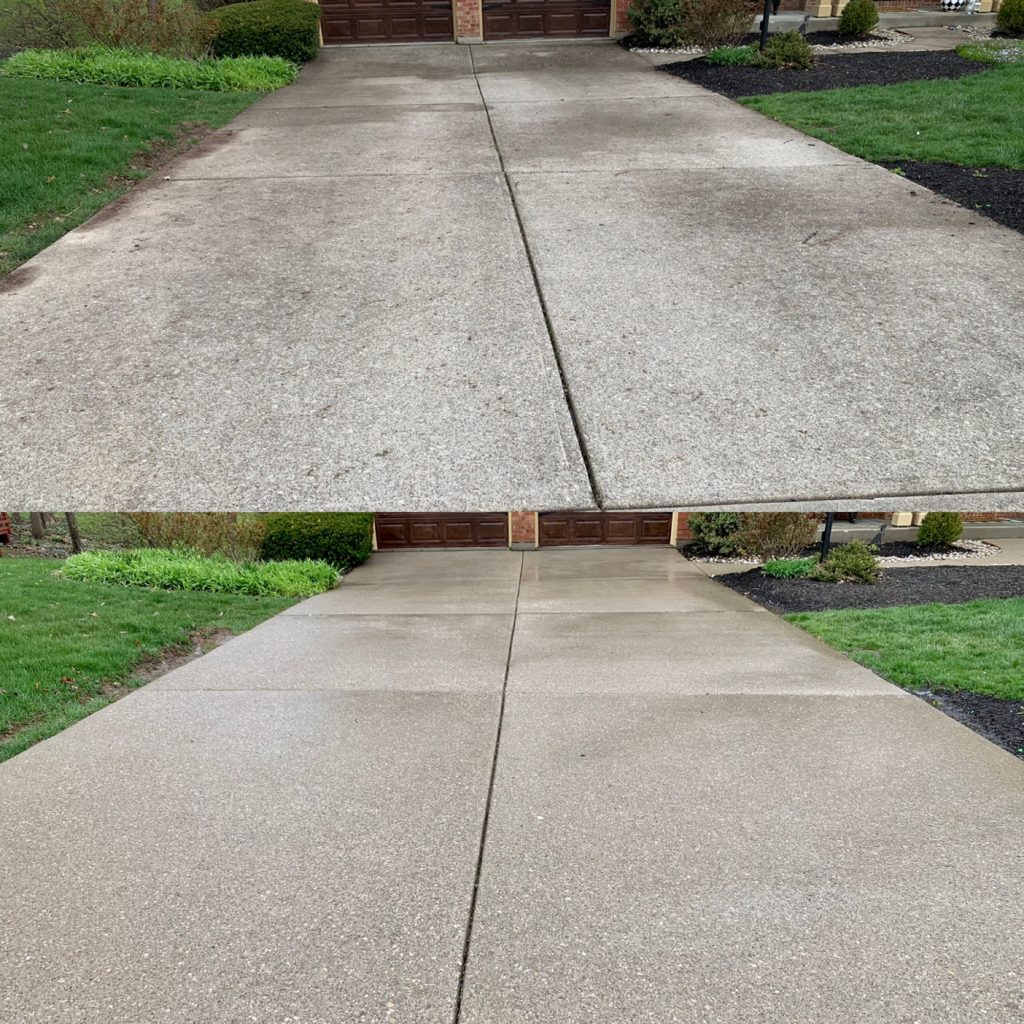 For those in Walton Kentucky, you can trust Liberty Power Wash with your home, fence or patio cleaning needs. We want your home to look clean and fresh. Keep the integrity of your home with Liberty Power Wash.