If you are a business owner, you know first hand how much goes into making your business run smoothly and how to bring in profit. Keeping up on numbers, products, and employee retention is important, but the look of your business is also just as essential.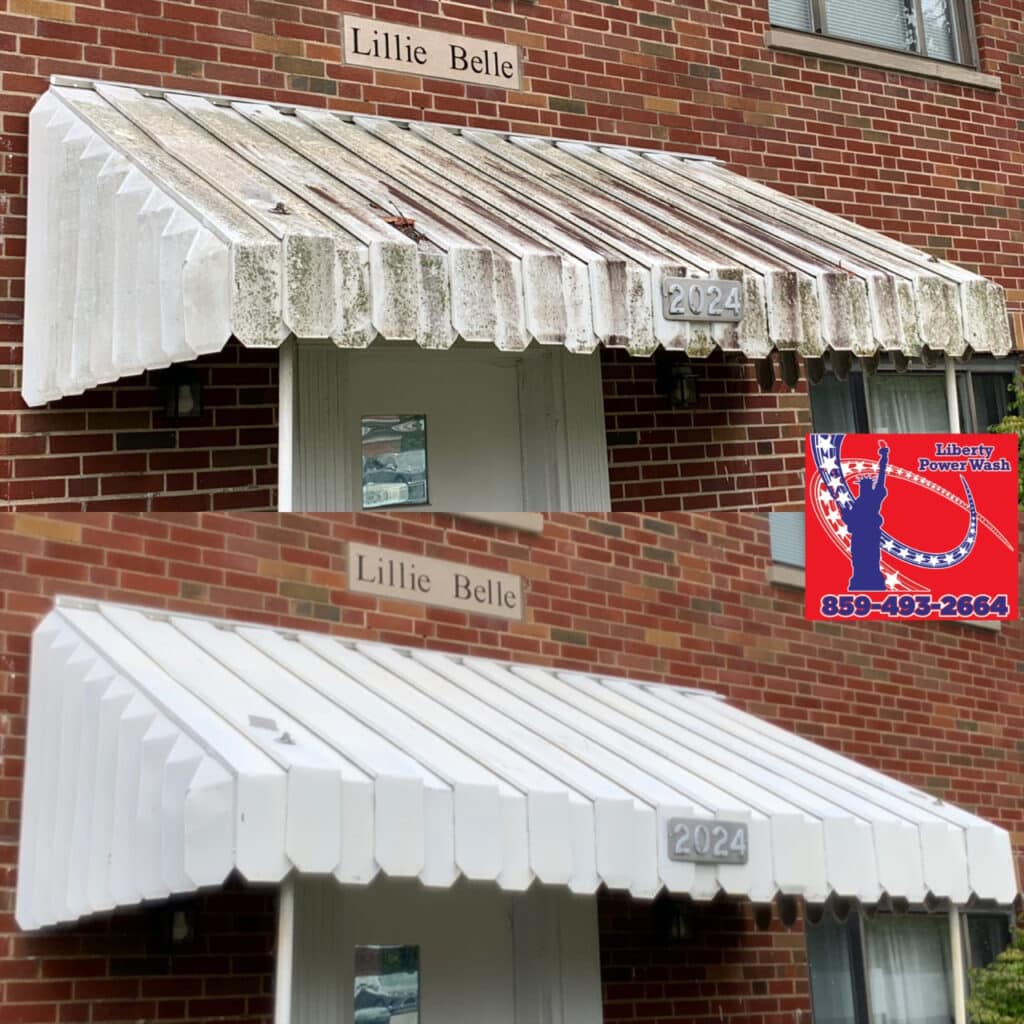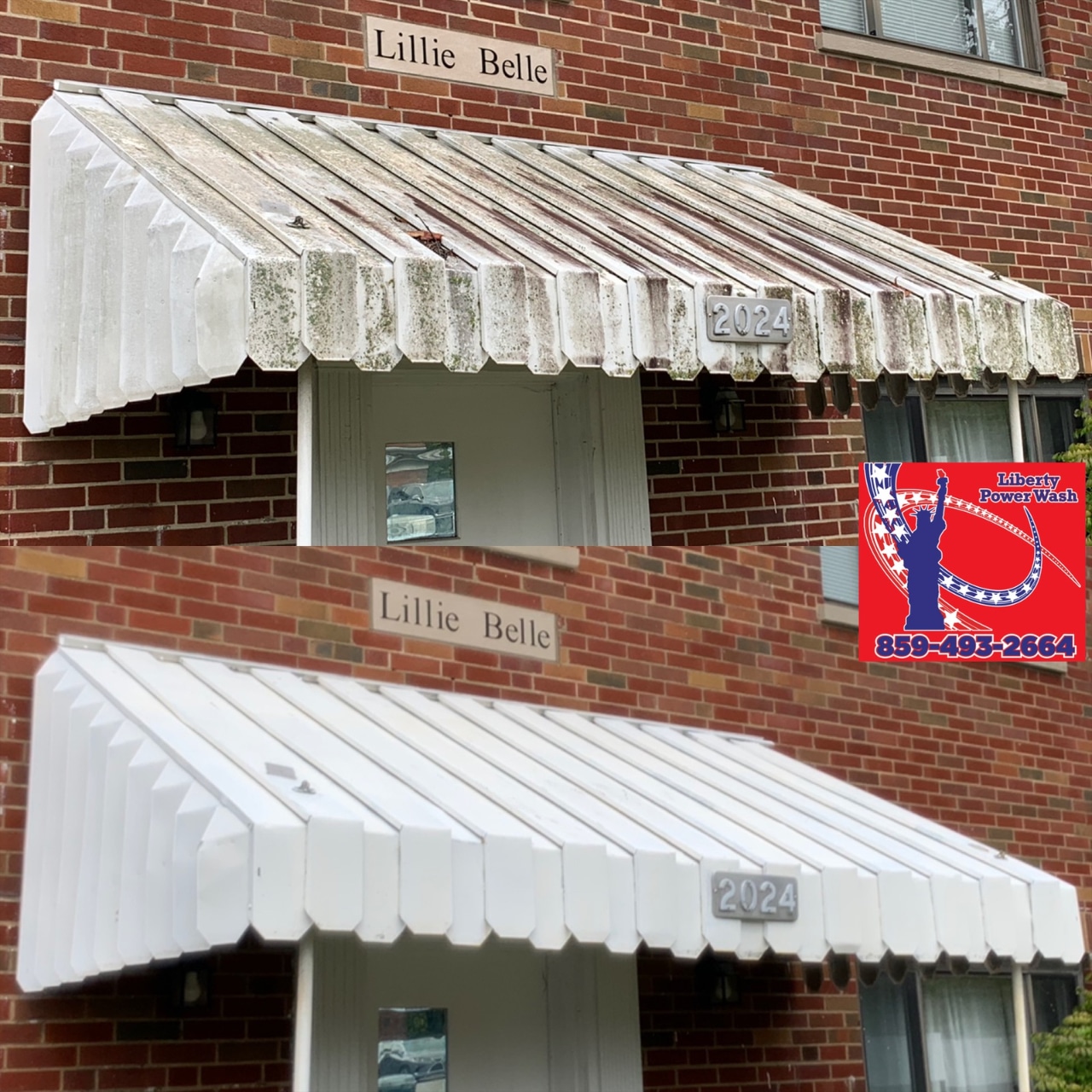 Your business can gain a better curb appeal from a professional commercial pressure washing. Liberty Power Wash can provide your commercial business with a boost and help drive more customers to your business. We want your business to stand out and be around to serve the community for a long time. Here are just 5 ways that a good commercial pressure wash can improve your business.
First Impressions
Coming in person to a shop or business can really appeal to customers and drive more business. You have to sell yourself before your customers even walk in the door. Having the exterior of your business, the parking lot, walk-ways, and windows of your business clean and tidy will give a better impression. First impressions are what matter to us as humans and can make or break if a customer will purchase something from you.
Pulling up to your business should instill your customers with confidence in your professionalism and competence. Giving off a sense of professionalism makes customers feel more comfortable and gives them a desire to work with you. Commercial pressure washing is a great investment for your business.
Health Conscious
Regular commercial pressure washing helps keep mold, build up, and other contaminants away from the front of your store or business. Keeping your parking lot and walkways free of oil and other chemicals keeps your customers safe and healthy.
No one wants to go to a dirty space or business, so regular cleaning or commercial pressure washing by a professional will not only save you the trouble of doing it but also keep your customers coming back.
Prolong The Life Of Your Business
Keeping your building and area around your building up to date not only keeps your customers safe but prolongs the life of your business. The newer and cleaner your shop, the longer you can stay in business.
Keeping the plumbing, heating and air, windows, and driveways in working condition prevents you from having to spend large amounts of money on repairs more often. Business expenses can rack up, so paying for repairs can get heavy. Paying money for regular maintenance can help prevent much more expensive repairs or remodels.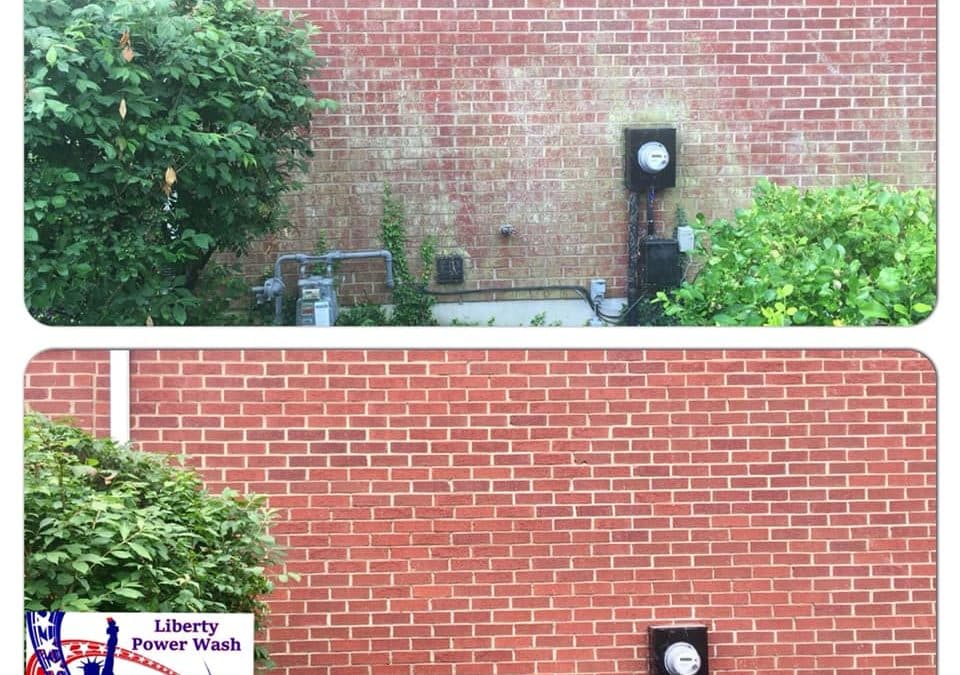 Inviting Business
A beautiful building and clean space for your business means that you will have great photos and branding for customers to see. Professional commercial pressure washing can make all the difference for the innocent bystander. Making sure that the in-person look of your business matches what is on your website or social media helps customers to trust you and your team.
If your business looks good, it will also be noticeable from the street. Without realizing, humans are attracted to things that look put together and attractive. Make sure that your business is easy on the eyes and you should see business improve.
Spend Less On Repairs
As mentioned before, having a professional cleaning can help keep you from repairing parts of your building more often. Avoiding repairs can help ensure that your business stays afloat and avoids unnecessary costs. Liberty Power Wash also ensures that if you choose us for your cleaning services, our team will not cause any damages to your home or business.
Working With Liberty Power Wash
Liberty is dedicated to providing our customers with an experience they won't forget. Our team ensures that our cleaning solutions last and that your home or business looks great for a long time. With the best equipment and effective cleaners, your home and business will wow everyone.
We offer more than just commercial pressure washing. Liberty offers gutter cleaning, patio cleaning, fence cleaning, concrete sealing, paver sealing, and roof rejuvenation. To view some of our recent projects and how our work can improve your home, head to our website. Anything that is exposed to the elements deserves a regular cleaning and maintenance. Put your home and business' best foot forward and work with Liberty!
Working with Liberty Power Wash gives Kentucky residents and business owners the services they need. Contact us to schedule an appointment today.