Concrete sealing is an effective method of protecting and prolonging the viability of a concrete surface. Adding sealant closes up pores to prevent weather damage and stains, and it preserves the color of stained concrete. While concrete sealing may seem like an unnecessary step, the benefits the process offers are numerous. Besides, in the long run, it is always cheaper and less troublesome to prevent damage than to repair it.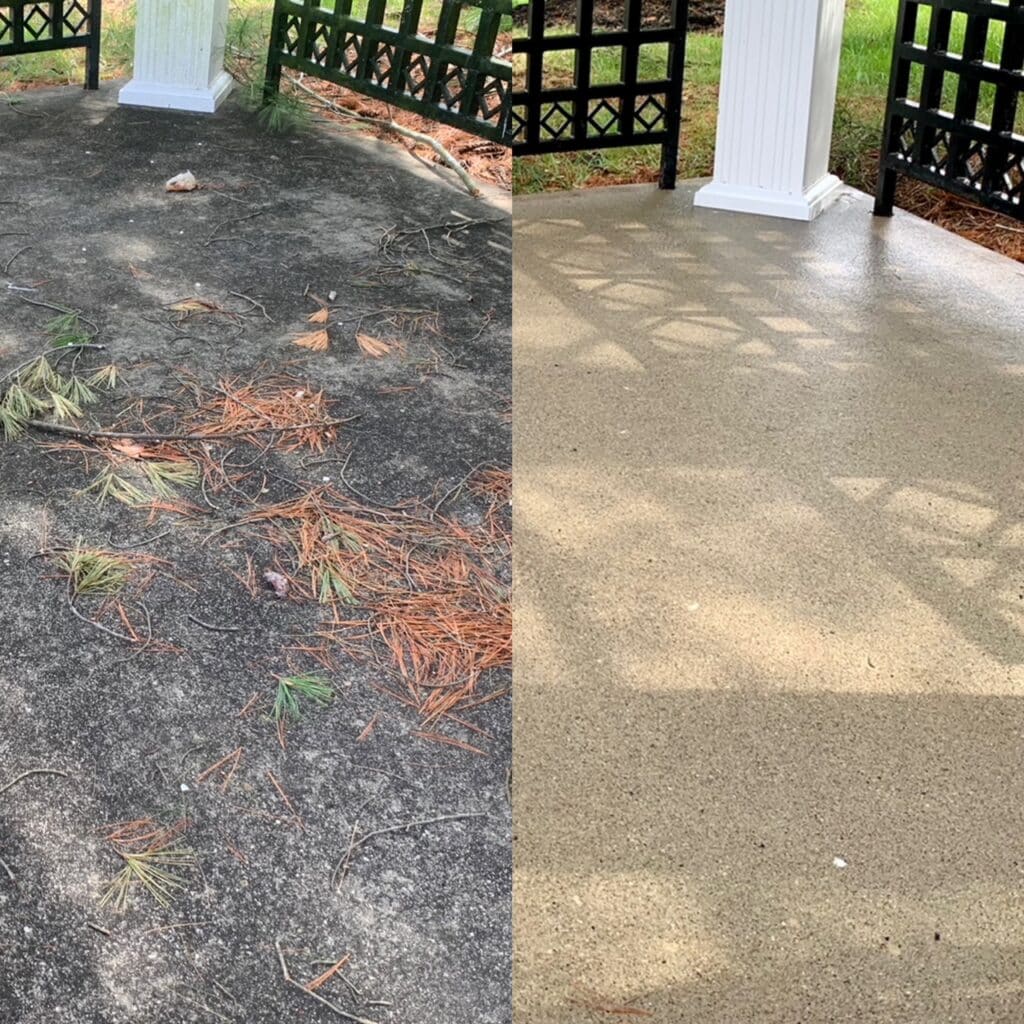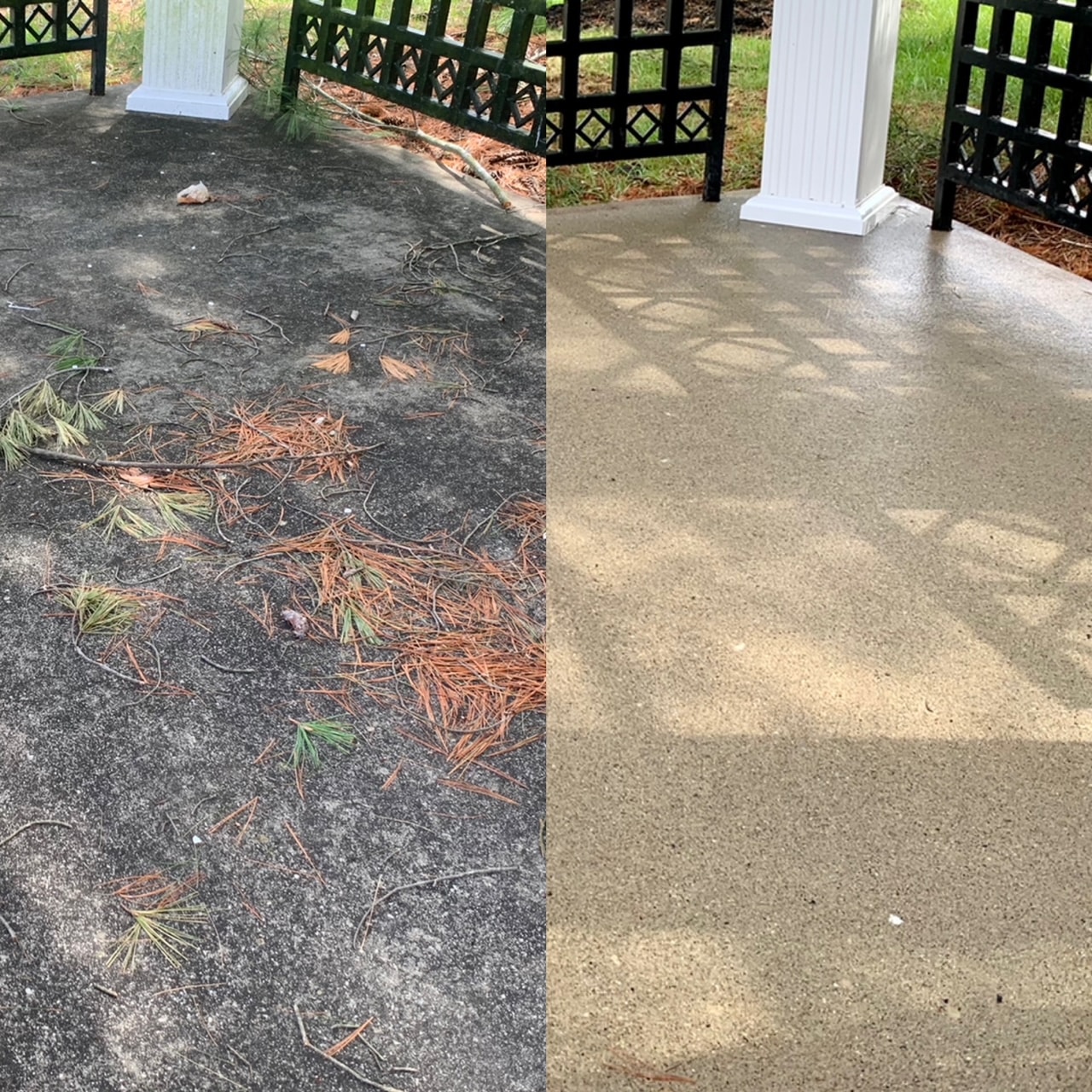 Is It Necessary to Seal Concrete
Adding sealant preserves the longevity and quality of concrete. It does this by preventing liquid from penetrating and absorbing into concrete, causing it instead to bead on the surface. Because of this, sealant is generally only required on horizontal concrete surfaces. While concrete walls are subject to all kinds of weather, water is more likely to run off than to pool.
Sealing your concrete protects not only the stone but the environment as well, inhibiting dangerous runoff from sinking into the ground and biological agents like bacteria and mold from festering in your concrete. It also mitigates the destructive effects of the freeze/thaw cycle that occur when water seeps into porous stone.
Water isn't the only damaging agent that can be prevented by driveway sealing. Salt has a corrosive effect on concrete slabs—this is a problem we see frequently in driveways in Northern Kentucky and the Cincinnati area. Concrete sealing can be an effective protective barrier against salt's degrading force.
The addition of a sealer on a driveway or other concrete surface is an excellent opportunity to introduce additives like non-slip compounds (especially important around a pool) and visually attractive stains. Stained concrete has the added benefit of looking perpetually new, improving the value of the slab. Sealing concrete helps prevent fading and other sun damage.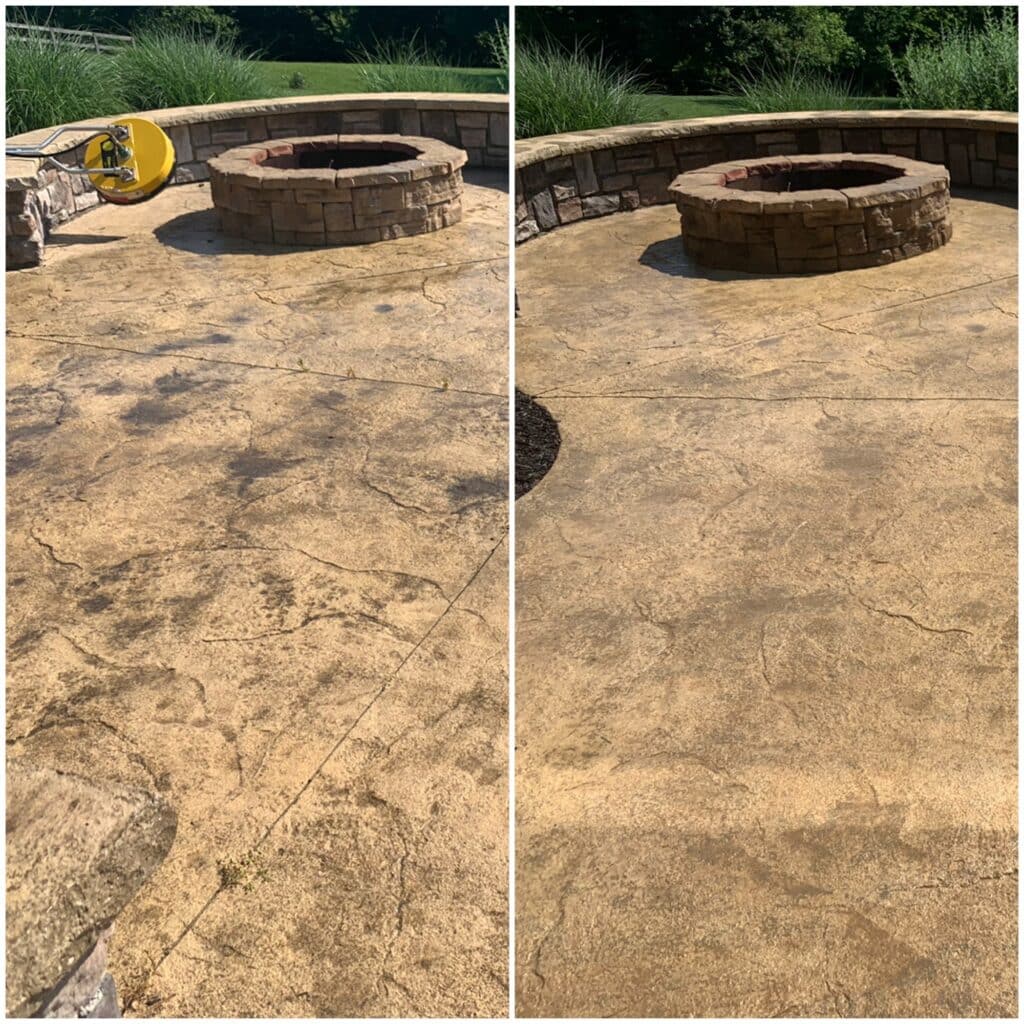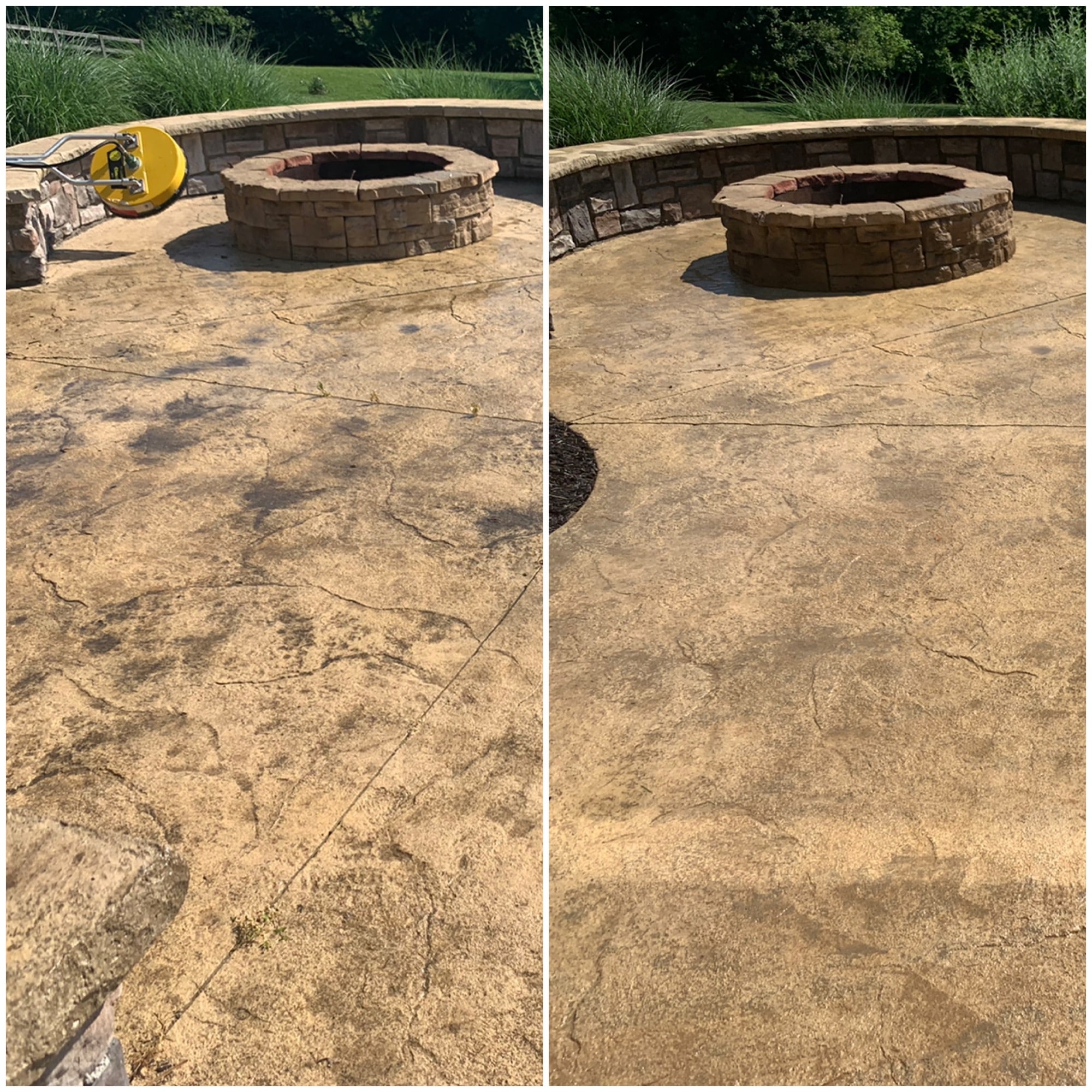 Keep It Clean
Concrete cleaning doesn't need to be difficult. Ordinary soap and water is usually an effective measure. During the concrete cleaning process, keep an eye out for areas where the concrete has worn thin. Noting that early on provides a window to apply a small and light reapplication. If your concrete covers a large area or is a difficult shape, consider letting our professionals at Liberty Power Wash take care of your concrete cleaning.
Types of Concrete Sealing
There are different types of concrete sealers: acrylic resin-based sealer, epoxy or polyurethane sealer, and penetrating sealer. All three have different strengths and weaknesses, and they are available in a spectrum of quality. Consult a professional concrete sealing company for which sealant is right for you.
Acrylic resin sealers are, as their name implies, a thin film of acrylic resin. They are durable on their own but can be blended with polyurethane, epoxy, or silicone to improve the durability of the seal. Epoxy or polyurethane sealers are much more expensive than acrylics and are laid in a thicker layer. This can make them slippery, especially when wet.
Penetrating sealers are made of specialty resins that seep into the concrete and create a chemical barrier to oil, water, and other contaminants. If you are looking for particularly stain-resistant sealant, perhaps on a driveway or in a garage or shop, penetrating sealers may be what you are looking for.
When Should Concrete Be Sealed?
Concrete sealing should be attended to as soon as concrete is finished curing. From there, there is some disagreement on how regularly concrete should be resealed. Precise windows between resealings vary with the weather, wear, and tear the slab experiences as well as the kind of seal used during the initial sealing. Renewing a concrete sealing every three years won't go amiss. Resealing every few years preserves color and gloss, not to mention it extends the life of a concrete driveway.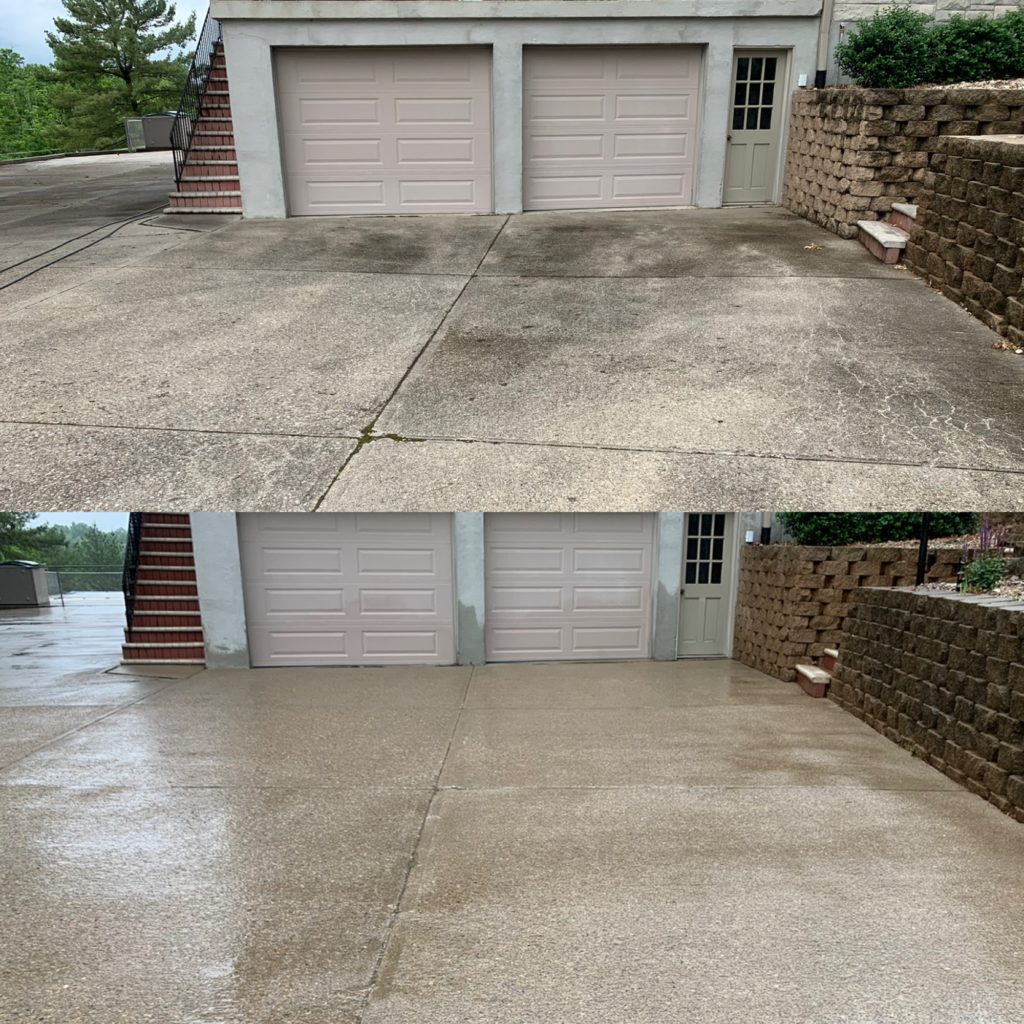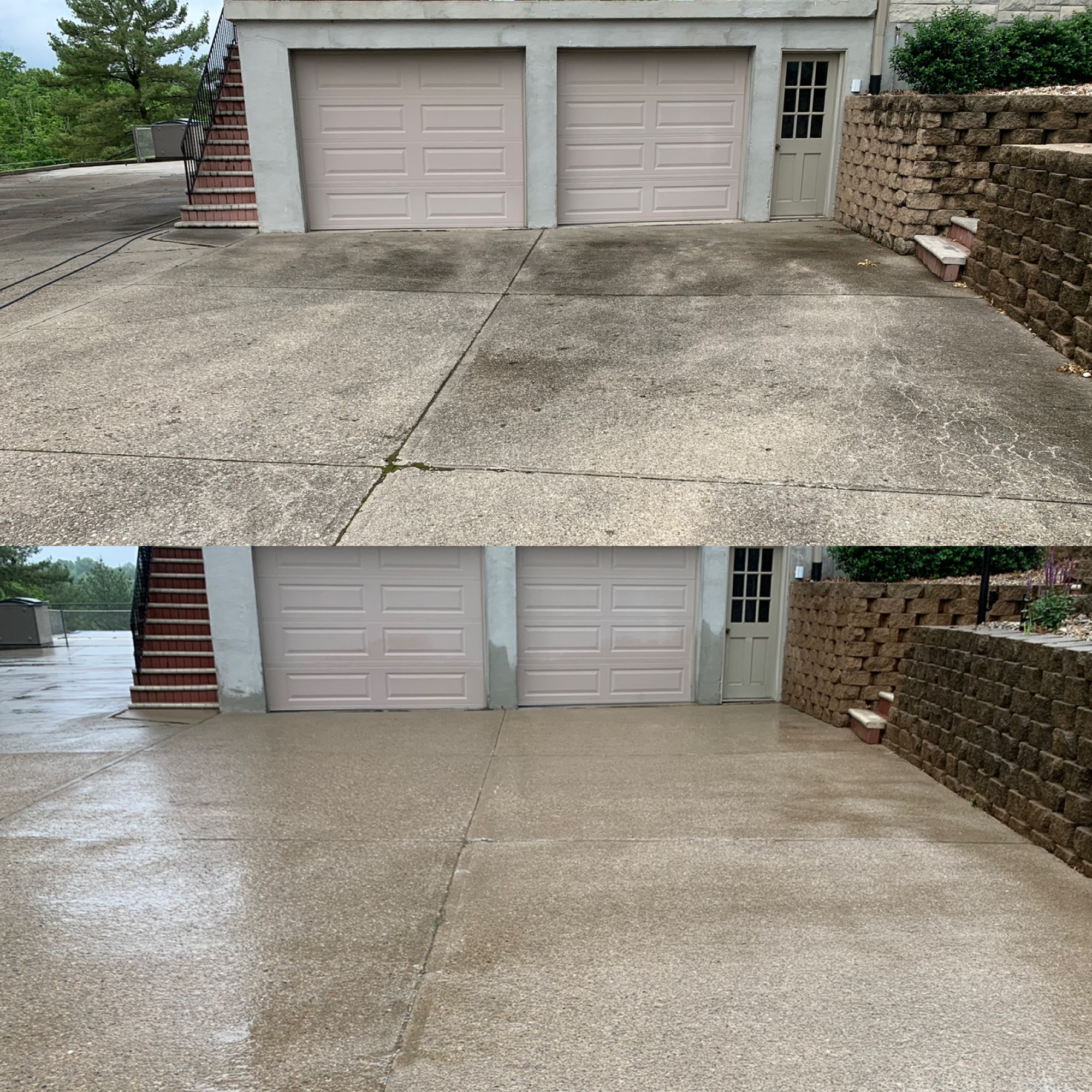 Why Hire Professional Concrete Sealers Near Me?
Driveway sealing is an extensive job, and it requires a practiced hand to perform it properly. The process often covers a wide area, and without experience and the proper tools, it is easy to miss spots or lay the sealant unevenly. Even if it is laid properly, doing such a big area takes a long time if the person doing it is not experienced.
Contracting out your concrete sealing will save you time and energy as an experienced team can get in and get the job done in a fraction of the time. Our professionals also know how to fix damaged concrete without having to replace the whole slab if the need arises, and they have a wealth of knowledge when it comes to types of sealer. This means you'll have your pick of finishes: you can add color if you choose and select from the different levels of glossiness. Contact Liberty Power Wash today to schedule driveway sealing services that will amaze.